How to Establish and Fine Tune Your Brand
Duke experts share their best tips for branding your professional and personal image
Image
Here are suggestions from Clark and other experts at Duke for how you can establish and maintain your personal brand for your career.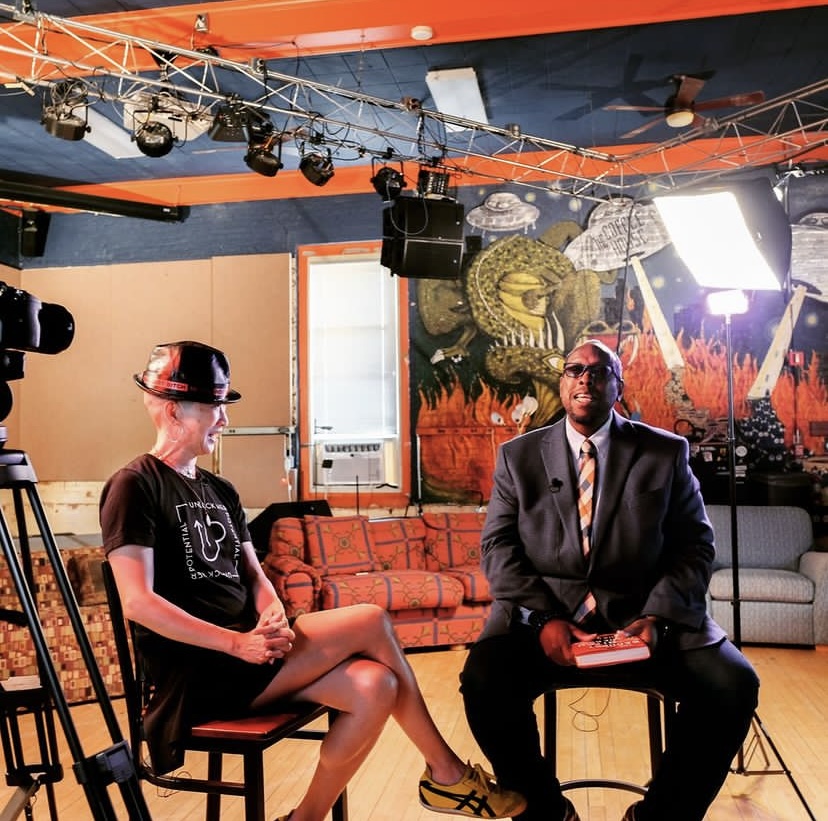 Think and Act Authentically
Dr. Mark Anthony Neal, chair of the Department of African & African American Studies at Duke, realized in graduate school at the State University of New York - Buffalo that he wanted to build a brand based upon authenticity.
Establishing his own values and letting those guide him was an essential process, something he recommends everyone think through as they establish career goals.
"The biggest tip for me is to make sure your brand feels organic to who you are," said Neal, the James B. Duke Distinguished Professor of African and African American Studies. "You never want to get into a situation where you're trying to align who you are personally by having to chase down the brand you've created online."
That means that whether online, in writing or in-person, your brand stays true to who you are. Neal learned his own authentic path through a soul-searching process in graduate school and early in his academic life.
He asked: "What's most important to me?"; "What are my goals?"; and "How can I advance my values?" Since then, goals in his career have passed through that lens, and he has established himself as an expert in African American studies and gender and sexuality politics.
From his questions, Neal picked the outlets he wanted to write for, including The New York Times, The Washington Post and Black independent news sources such as The Root and Ebony.com.
He also launched a Twitter account @NewBlackMan which now has 79 thousand followers, and he interviews people through his video podcast, "Left of Black," which recently entered its 13th season and has compiled 400,000 views all time. At each step, he wants people to know that the person they see online or through his writing is the real Mark Anthony Neal.
"If you're really going to take the time to develop a personal and professional brand, it has to become part of your professional life in that it's not something that you can just do as a side hustle," Neal said.
Develop a Digital Presence
In her work at the Duke Career Center in Student Affairs, Nicole Mitchell, associate director of Career Readiness, reminds students that the internet is a tool for career development. Working professionals focused on their brands need an online presence, especially since the pandemic.
Mitchell recommends having at least a basic profile on LinkedIn with a professional photo, bio and job title and periodically updating it with work and recent projects. Further guidance on how to build a strong profile can be found on LinkedIn.
Mitchell's profile helps her to stay in touch with colleagues, former students and to get the word out about work she and her colleagues are doing at Duke.
"Do something where people can see who you are," she said. "You can also be present in your professional associations, working behind the scenes, but again have some kind of a presence."
Be Intentional about Networking
Clark, the instructor at the Fuqua School of Business, explained that career aspirations are met through networking, one of her top tips for honing your brand.
"Your network is really important because even if you're a great thinker, it's like a tree falling in the forest," she said. "If people don't know who you are, they can't spread the word about your ideas."
Clark recommends making one deliberate connection each week with a colleague or coworker you don't know well, meeting for coffee, lunch or chatting on Zoom.
Connections will be beneficial when you need advice, need to swap ideas or collaborate on a project.
"Taking the time to deepen that connection can make a big difference," Clark said. "If you're unsure who you invite, start by asking friends and colleagues if they have interesting people that they think you might get along with. Over time, the momentum of meeting or connecting more deeply with a new person every week adds up, and those people — who recognize that you like to make connections — will start suggesting others for you to meet, creating a virtuous circle."
Send story ideas, shout-outs and photographs through our story idea form or write working@duke.edu.