Blueprint for a Bold Duke University Future
Duke's strategic framework sets a path for the second century
Image
Exploring New Ways to Learn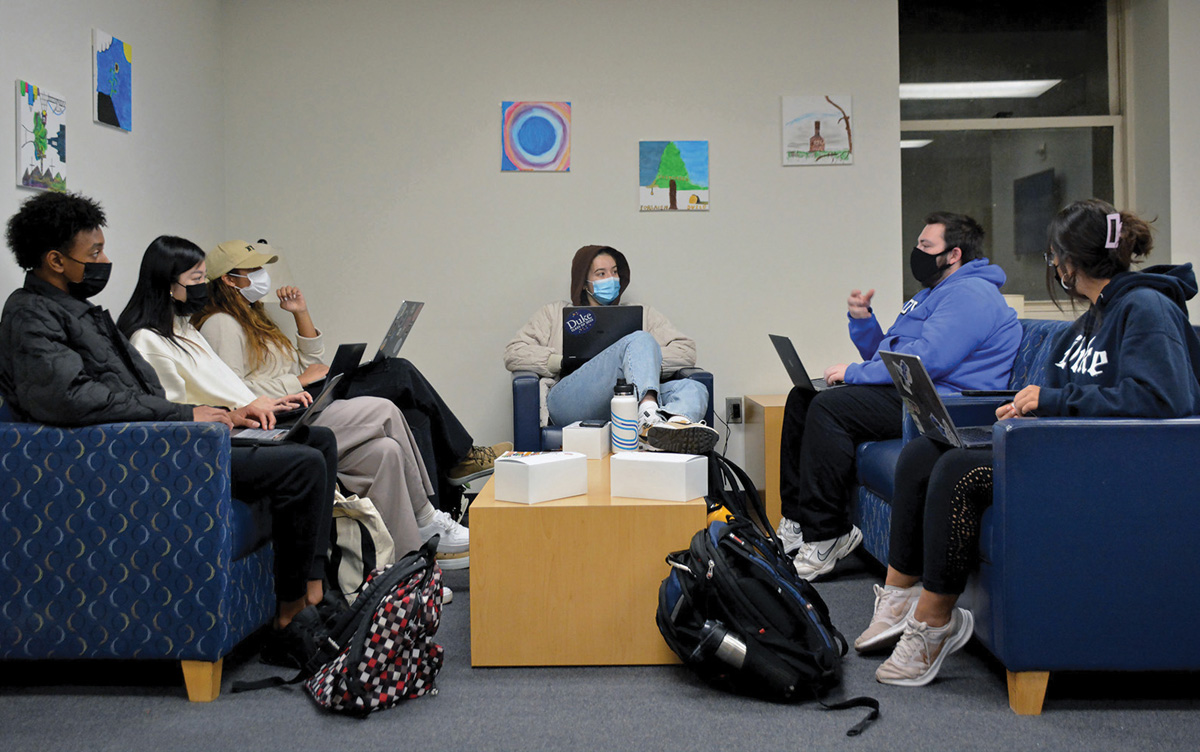 Each year, Duke graduates enter a world facing real and intractable problems.
By transforming teaching and learning, Duke ignites passion among students to work toward solutions to the world's most pressing challenges.
Embodying that charge are two university courses, which, since 2021, give students and faculty opportunities to deeply explore issues of race and climate change.
"These are critically important social issues which are relevant to young folks and manifesting in their lives," said Jay Pearson, H.M. Foundation associate professor of public policy and Sanford School of Public Policy associate dean of diversity, equity and inclusion. "This is an opportunity for students to get profound insight, gain foundational knowledge, and learn how to communicate that effectively. So, when there's an opportunity to engage in positive action, they can move forward and do something about it."
Pearson helped lead "UNIV 101: Let's Talk About Race," which was offered in 2022 with "Univ 102: Let's Talk About Climate Change."
The course, available to all undergraduates with no pre-requisites, featured lectures from Duke experts and beyond, and lively dinnertime discussions.
Designed by Pearson and Charmaine Royal, the Robert O. Keohane Professor of African & African American Studies, Biology, Global Health and Family Medicine & Community Health, the course explored ways race shapes health, foreign policy, and the creation of a stratified society.
"It's been incredibly rewarding," Pearson said.
Purposeful Partnerships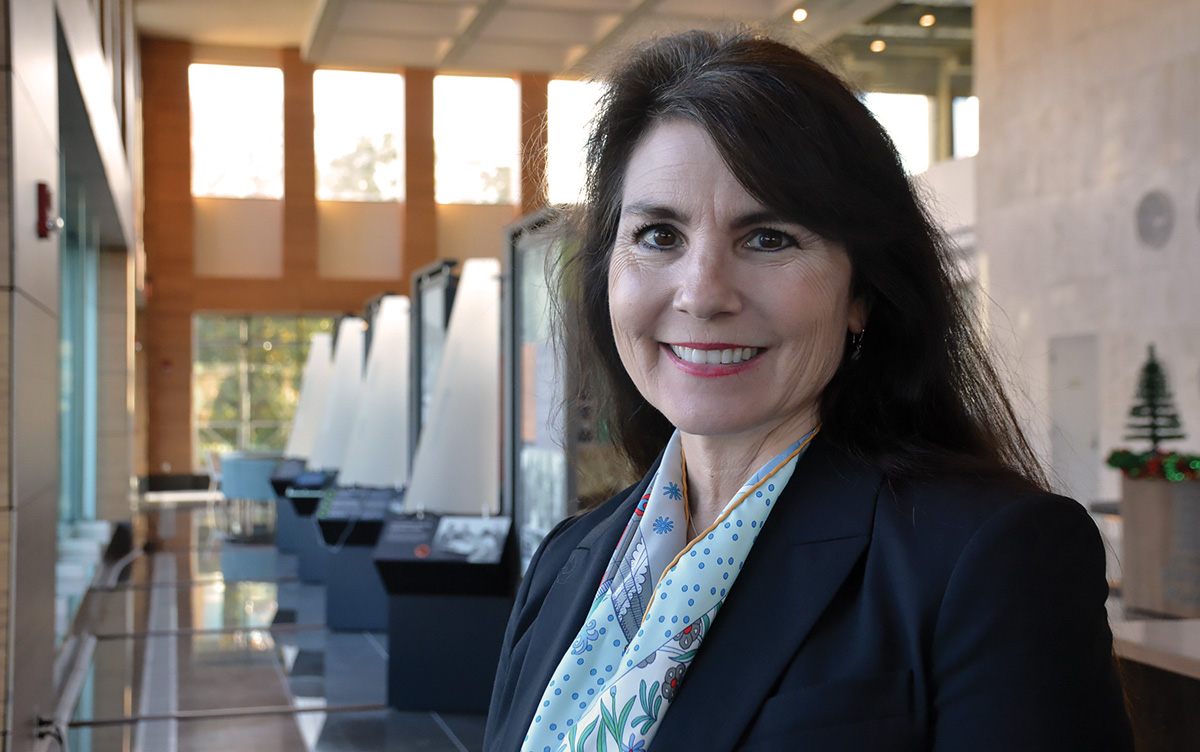 As Duke and Durham evolve, Duke is committed to partnering with purpose — building relationships with neighbors to improve health and well-being in the community.
To advance the effort, Duke Civic Engagement, part of the Office of Durham and Community Affairs, joined with university and health system partners to create the Community-Engaged Scholarship Collaborative in 2021.
The collaborative brings faculty, staff and community members together to help Duke ask relevant research questions, create real solutions and build lasting relationships.
"It needs to be a two-way street," said Elizabeth Shapiro-Garza, associate professor of the practice at the Nicholas School of the Environment and Duke Civic Engagement Faculty Director of Community-Engaged Scholarship. "It's not just Duke saying 'we're going to engage with you.' Substantive, ethical, engaged scholarship means forming deep, reciprocal, sustainable and impactful partnerships to co-produce knowledge."
The collaborative provides opportunities to learn from experienced faculty, staff and community partners, and funding for new and existing projects.
Social Science Research Institute Research Scholar Ann Brewster is one of the collaborative's fellows, earning support for her "Phail Wynn Jr. Program for Academically At-Risk Students." Named after the late Phail Wynn Jr., former Duke Vice President for Durham and Regional Affairs and an early supporter of Brewster's research, the program builds the meta-cognitive decision-making skills of adolescents in public schools who may be dealing with adversity.
Over six weeks, students work with Duke undergraduate volunteers, charting paths toward goals, such as earning a driver's license and seeing how choices affect longer-term aspirations. With support from the collaborative, Brewster has expanded the program to schools in Person and Granville counties.
"I love that we have a diverse group doing this kind of work, and we're not in silos," Brewster said. "We can share what's working and who we can connect with. We don't have to reinvent the wheel."
Rising to Challenges
Launched in fall 2022, the Duke Climate Commitment marshals the institution's resources and minds to addressing climate change and weaves together several of the framework's priorities.
Through continuing to improve campus sustainability – Duke's carbon emissions are down nearly 45 percent since 2007 – and exploring environmental justice, climate resilience and data-driven solutions, the initiative reflects the strategic framework's planks of renewing our campus community and empowering our boldest thinkers.
Supported by $36 million in gifts and featuring input from alumni in policy and energy fields, the commitment also showcases the strategic framework's priority of engaging our global network of alumni.
Duke's response to the climate crisis is as multi-faceted as the problem itself. In 2022, five interdisciplinary research teams were awarded two-year grants of up to $200,000 for data-driven projects examining climate change and health.
Tomi Akinyemiju, associate professor in Population Health Sciences, secured support for her project, "Climate Change, Radon Exposure and Lung Cancer."
The grant allows Akinyemiju's team to test for radon in North Carolina homes and gather data about household behaviors and the prevalence of lung cancer, which kills more Americans each year than any type of cancer and can be caused by radon exposure. Combined with climate data, the information will feed a mathematical model that could predict the role climate-associated migration plays in radon-related lung cancer risk, giving policy makers valuable information for addressing the threat.
"Duke has taken on this commitment and is devoting resources to tackle this problem," Akinyemiju said. "Climate change is the existential challenge of our lifetime and will exacerbate existing inequalities. This is not trivial, and it requires a robust sustained commitment to make sure this work continues."
Learn about the strategic framework: president.duke.edu/strategic-framework
Send story ideas, shout-outs and photographs through our story idea form or write working@duke.edu.