Blue Devil of the Week: A Passionate Coordinator for Equity-Centered Programs
As senior program coordinator for the Office for Institutional Equity, Hailey Mason plans, coordinates, and executes projects and events related to Duke's racial equity work
Image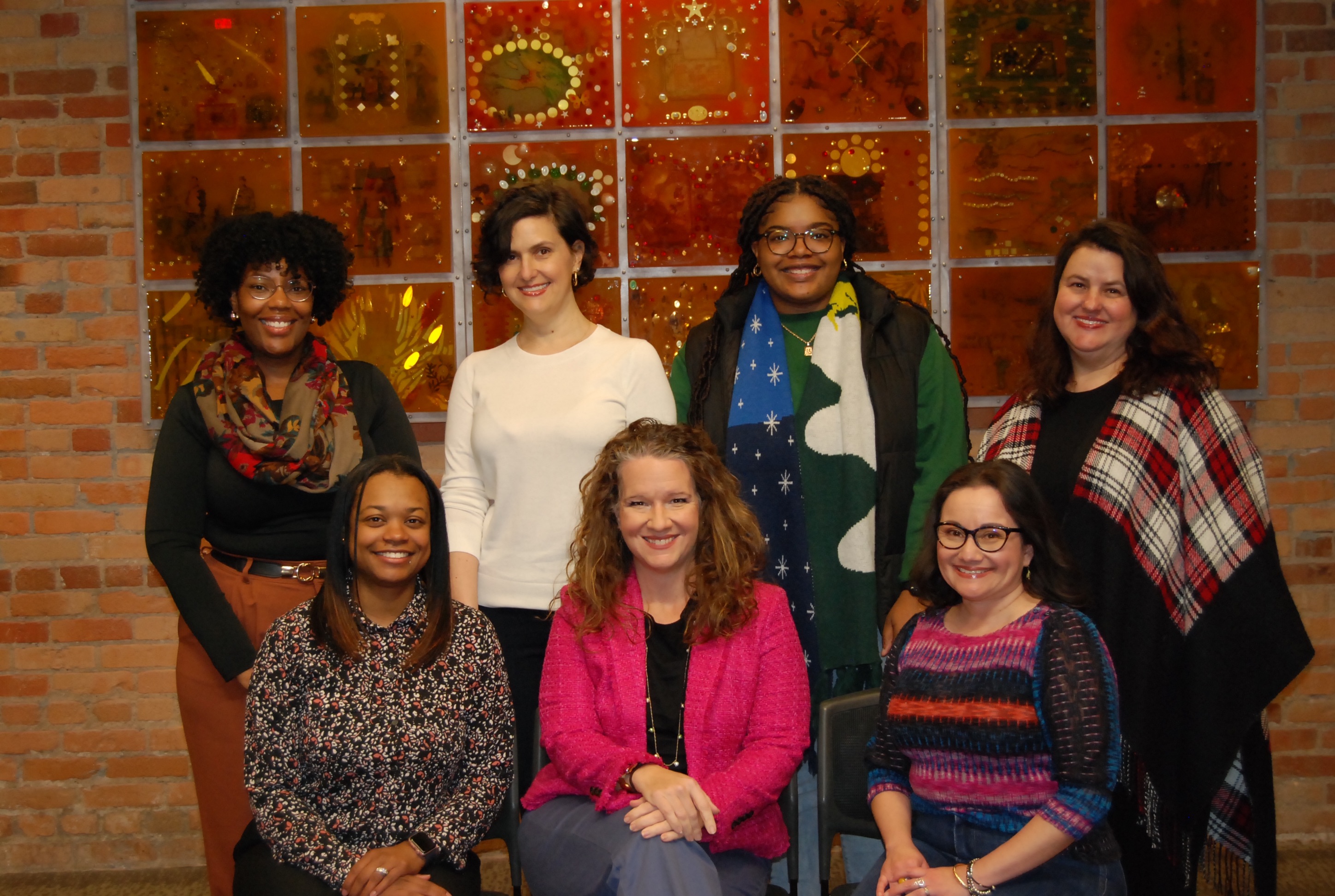 In addition to contributing to OIE events, workshops and retreats, Mason manages meetings for REAC's four subcommittees — Campus Climate & Assessment, Education, Communication and Infrastructure & Policies. She holds weekly check-in meetings with subcommittee working groups and co-chairs to plan meetings and set agendas to keep projects and discussions on track.
Between meeting in person or virtually, Mason, who holds a master's degree in public health from the Gillings School of Global Public Health at UNC-Chapel Hill, researches areas of interest for each group and utilizes collaborations and data to help her build deliverables and inform the work of REAC.
"I've never seen something quite this robust, with so many senior leaders and faculty, staff and students," Mason said. "This has the potential to be a very impactful thing, and I'm excited about that."
What she values about working at Duke: Mason, a Black woman and native of Rockingham, North Carolina, enjoys working with more than 100 campus community members who come from a variety of backgrounds and expertise. She said she is inspired by Duke's commitment to advancing racial equity.
"Racial equity is at the center of what we're trying to do. A lot of times, at least in my lifetime, I've seen it fall to the wayside because it's a charged conversation and sometimes people are hesitant to focus on race, racism, or racial equity," Mason said. "But that's not the case here, which I am very excited about. Those are the things that keep me going. It's critical and inspiring to have people who are in places that can actually make change and back up the work that we're trying to do."
Something people may not know about her: After she recently took the CliftonStrengths assessment, the results confirmed Mason's top strength is relationship building. But what some may not know about her is that building relationships starts with focusing on taking care of herself.
She enjoys solo visits to local coffee shops in Durham, such as Monuts, shopping at Target or going to a mid-day movie to recharge. She recently saw "Black Panther: Wakanda Forever," the sequel to a Marvel film about a superhero and his fictional African nation.
"I'm a people-person for sure, and I like engaging with people," Mason said. "Don't get me wrong, I thoroughly enjoy that, but I also have the urge to come back to myself and reset. I like to build relationships with other people, and I do that best by building a relationship with myself as well."
Is there a colleague at Duke who has an intriguing job or goes above and beyond to make a difference? Nominate that person for Blue Devil of the Week.