Forward Together: Staying Close during a Breast Cancer Battle
Duke University Hospital surgical team looks after one of its own
Image
FORWARD TOGETHER
As the post-pandemic work landscape evolves, Working@Duke will share stories of how individuals and school, departments and units are building a positive culture at Duke. Tell us yours.
As the post-pandemic work landscape evolves, Working@Duke is sharing stories of how individuals or schools, departments and units are building a positive culture at Duke. While finding ways to build strong connections with colleagues, or create a shared sense of purpose, are important, pulling together to support colleagues facing tough times is also an essential piece of building a healthy work environment.
Watson's history at Duke goes back to the early 2000s, when she joined the staff of the cardiothoracic surgery team as a full-time staff member and, with her calm demeanor, deep knowledge and encouraging attitude, became an indispensable resource.
Dr. Jacob Klapper, an associate professor of surgery, has been in operating rooms alongside Watson since he was a cardiothoracic surgery fellow at Duke a decade ago.
"She would always look out for me and make sure I was doing things in a way that would make the attending surgeon happy," Klapper said. "As a trainee, you always look for those people who are trying to guide you in the right direction, and we became friendly that way. And now, as a faculty member, she always makes sure the critical things I need for an operation are there and that just translates into a positive work environment."
Around five years ago, Watson felt she wanted a change and decided to leave Duke and work for a different company as a travelling nurse, eventually leading to a relocation to Florida. After a year there, her husband, Westley, began experiencing health problems and, in late 2018, the couple moved back to the Triangle.
Not long after she returned to North Carolina, Watson got a mammogram that showed stage-3 cancer in both breasts. Over much of the next year, she endured a double mastectomy, chemotherapy and radiation. Without health insurance for some of this period due to her job as a travelling nurse with another company ending, Watson faced immense financial strain.
Through her treatment, Watson said several of her former Duke colleagues contacted her often, asking how she was doing and occasionally providing financial help when things got especially tight. Around this time, Klapper and other staff and faculty members began looking into the possibility of bringing Watson back to Duke in her old role.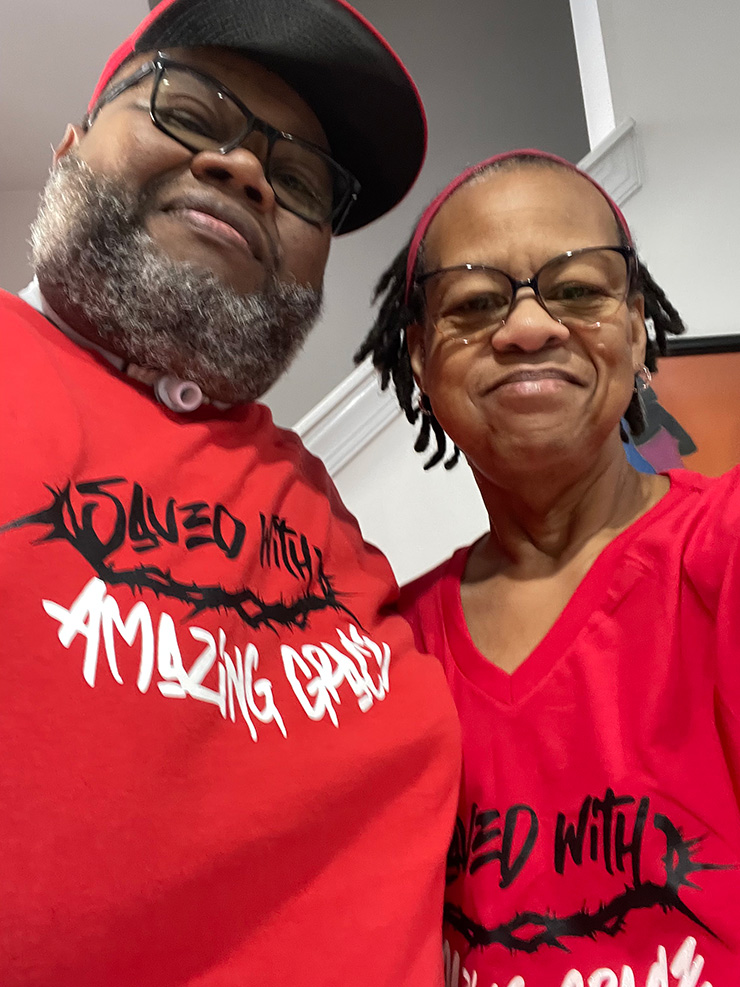 "We hoped she'd come back because we just value having someone like that next to you, a good person, a reliable person in high-stress situations, someone who knows exactly what you're going through," Klapper said.
In January of 2020, a now-cancer free Watson was hired by Duke, rejoining her old team. But a month after returning, she fell ill with radiation pneumonitis, requiring a brief hospital stay and nearly four months of mostly unpaid leave from work.
And again, colleagues rallied behind Watson, staying in close contact, and helping her ease back into work when she was ready.
"We just wanted to make sure she knows that she's part of the team, she's valued and everything is going to be OK," said Nurse Manager for Operations in the Cardiothoracic Operating Room and Perioperative Services Rachael Knoll.
Since fall of 2020, Watson has been back with her team, deftly assisting surgeons, mentoring younger colleagues and doing her best to spread the culture of empathy, loyalty and selflessness which her team showed when she needed it most.
"That meant everything," Watson said.
Send story ideas, shout-outs and photographs through our story idea form or write working@duke.edu.