Build Your Career Skills in 2023
Colleagues share their professional hopes for the new year
Image
"It we don't have the mentality to continually grow, we can't keep up with what's best to provide for our patients," Horn said.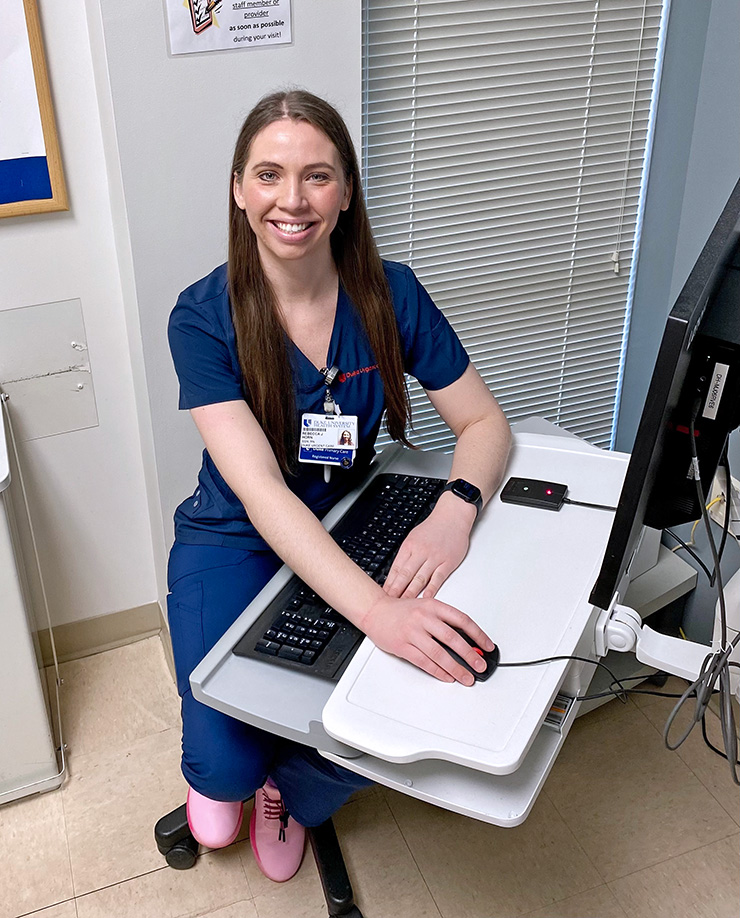 According to the 2022 LinkedIn Learning Workplace Learning Report, employees across the globe are motivated to learn new skills because it helps them stay up to date in their field, advance their career goals and pursue new jobs internally or a promotion.
The LinkedIn report surveyed a global audience of learning and development professionals, who listed technology use, communication, data analysis and technology use as top skills needed for professional growth for the future.
Learning & Organizational Development (L&OD), a unit in Duke Human Resources, offers professional and technical development courses to help Duke staff and faculty grow. Offered free of charge for Duke students, staff and faculty, LinkedIn Learning provides comprehensive, easy-to-use video lessons on a wide range of subjects. And through the employee tuition assistance benefit, members of the Duke workforce can pursue educational goals.
"At Duke, we want to make sure everyone has the resources and developmental opportunities they need in order to grow," said Duke Assistant Vice President for Learning & Organization Development Keisha Williams. "We don't want to be a place where you're told to just do your job. We want to say 'Let's look at how you can develop and grow.' We want our culture to be an encouraging space. We want our people to know and feel as though there's an investment being made in them."
As 2023 begins, let's meet some colleagues who have professional goals for the new year and hear how they're working toward them.
Following a passion
On most nights, after his two children head off to bed, Eric Maier, a project coordinator with Duke Employee Health & Occupational Wellness (EOHW) since 2019, finds time to indulge his passion for writing.
Maier has self-published self-help books and science fiction short stories. And in the coming year, he has a few other science fiction, self-help, and children's books he'd like to publish.
"It gives me an outlet to express my creative side," Maier said. "It also gives me the satisfaction of completing a goal."
During his time at Duke, Maier has taken Learning & Organization Development courses such as Communicating with Diplomacy and Tact and Emotional Intelligence. He's also sampled content from Coursera, which is a platform offering online courses at no-cost to Duke students, staff and faculty, to sharpen his writing.
And LinkedIn Learning, available at no-cost to students, staff and faculty, has proven especially helpful. Maier has taken video courses on work-related subjects such as the Power Query feature within Microsoft Excel, and non-work topics such as illustration for his books.
"The courses are easy to use, you can skip through to the parts you need, or you can rewind them and watch them again," Maier said.
Pursuing a bachelor's degree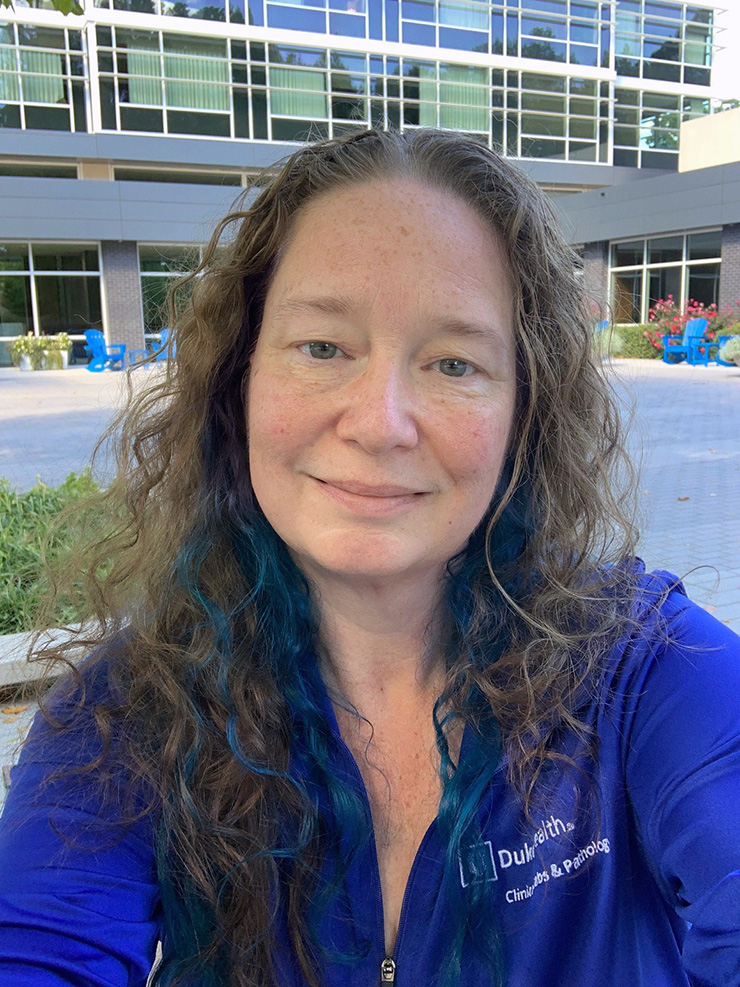 Since she started as an administrative assistant at Duke Regional Hospital in 1999, Leanna McKay has made herself an asset of every team she's been on. And since 2017, McKay, currently a lead human resources specialist with Duke University Health System Clinical Labs, has been taking steps to be able to contribute in new ways.
McKay, 50-year-old mother of three grown children, is enrolled in online courses with the University of North Carolina at Greensboro and steadily working her way toward her bachelor's degree in liberal interdisciplinary studies. She got help along the way from Duke's employee tuition assistance benefit and a circle of colleagues and family members who have been encouraging her to do this for years.
McKay became a parent at a young age and had to put providing for her family ahead of her individual educational goals. She hopes by completing her degree in either late 2023 or early 2024, she will serve as an example for her children and their families that they can do whatever they set their mind to.
"I just want to show them that, no matter what happens, your journey is not over," McKay said. "You can always do more."
First steps toward scholarly writing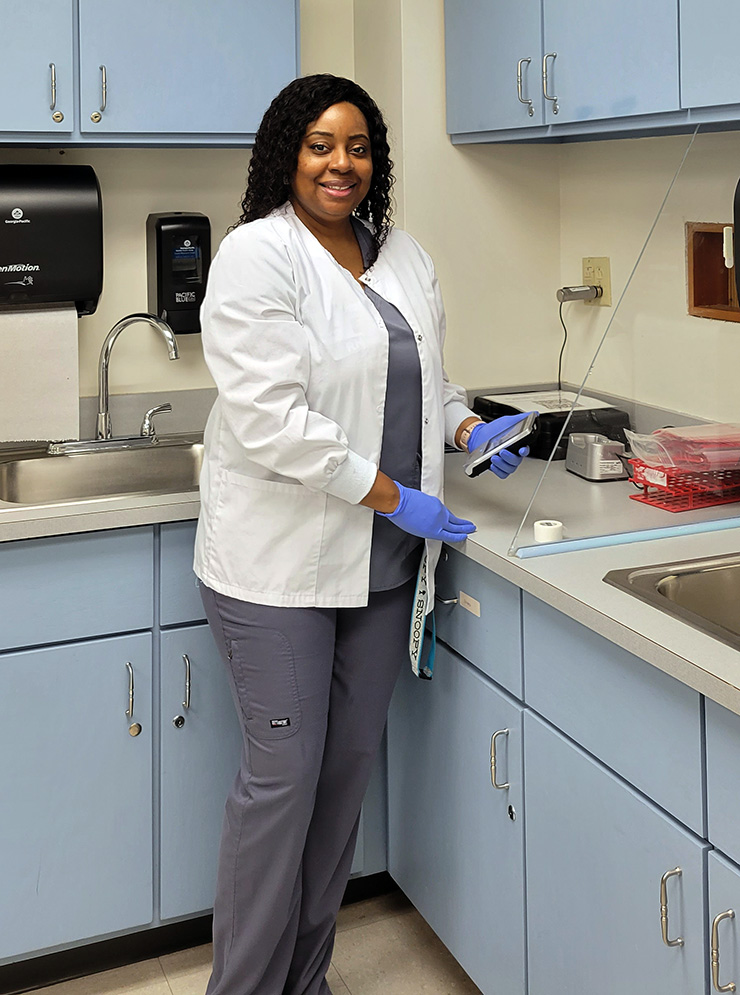 Folayan J. Morehead, a senior clinical research nurse coordinator for the Office of Clinical Research enjoys working on multiple clinical trials, which includes rare liver disease research and the ACTIV-2 COVID-19 trial.
She manages every detail, collecting data points, reviewing lab results, meeting with doctors and investigators and administering drugs to patients.
But the pandemic made her realize she has her own research interests, too. In 2023, she wants to conduct research and publish a scholarly work to improve care related to mental health or diabetes.
She has signed up for writing courses through Sigma Theta Tau International Honor Society of Nursing, which she belongs to.
"It takes time with research, so I can't say that I will be published by the end of 2023, but I want to have the ball set in motion," Morehead said. "And I plan, at the end of next year, to be confident that I've found my way with this."
Follow curiosity through new activities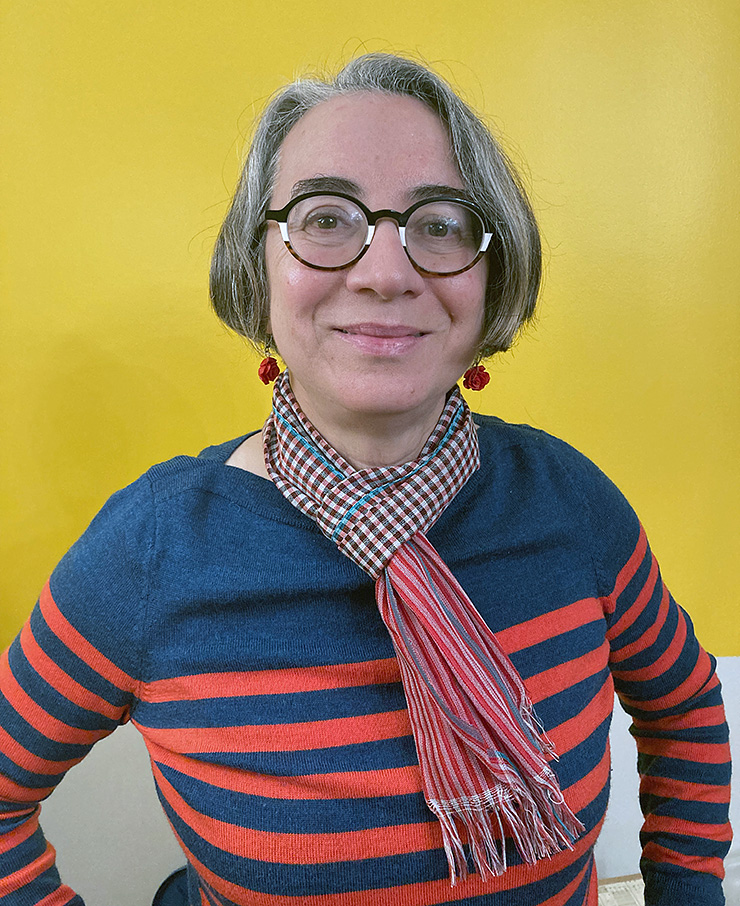 Luciana Fellin, professor of the practice of Romance Studies, said an important part of professional development is finding opportunities to stoke your curiosity and work with others.
In November of 2022, Fellin and four fellow faculty members – Dominika Baran, Liliana Paredes, David Malone and Hae-Young Kim – welcomed a group of around 30 educators from Durham Public Schools to Duke campus for a workshop examining ways to make language education more inclusive.
In another collaborative effort, Fellin and faculty colleague Saskia Ziolkowski brought Dr. Uju Anya, a leading linguistics scholar, to Duke to lead a workshop helping around 45 Duke faculty members bring more representation and inclusiveness to their work.
"Language is pervasive, it's in everything we do in everyday activities and we need to understand how we can promote inclusion, equity and social justice through it," Fellin said.
These efforts were part of a research project entitled "Community Partnerships and Pedagogies of Racial Justice: Identifying, Understanding and Challenging Raciolinguistic Practices in the Duke and Durham Communities," which, in April 2022, was awarded a Racial Inequality Research Grant from Duke Faculty Advancement and the Office of the Provost. The program awarded 18 grants to faculty-led projects on topics related race, racism and the history of the American South.
That's why grant programs such as the one that funded her collaborative project are essential.
"It has been a highlight to have people who share a scholarly interest, have similar values but don't overlap come together and find a way to collaborate on a project that is intellectually stimulating and socially meaningful," Fellin said.
Honing communications skills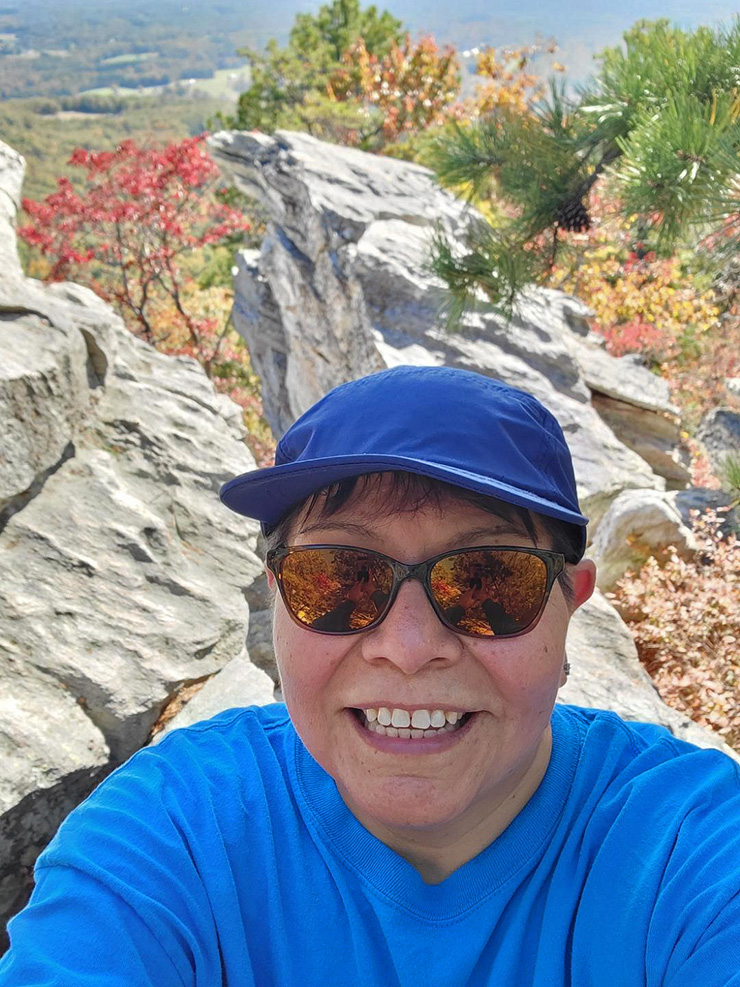 After 13 years working at Duke, Magaly Guerrero is used to what it means to be the lead on a network of National Institutes of Health studies, coordinating budgets, checking in on data and helping to keep research on track.
But taking on an exciting supervisory role in July 2022 meant that some tasks — like helping to manage schedules, parking passes, and leading three colleagues — are brand new to her role at Duke.
In 2023, as she continues a transition from peer to supervisor, Guerrero wants to focus on growing her communications skills as part of building more confidence in a managerial role.
"People have different ways of communicating, so I want to make sure I'm able to communicate with that person in their manner," said Guerrero, a senior clinical research coordinator in Duke Urogynecology. "Otherwise, it could be misinterpreted, or the message could be lost altogether."
To help in her transition, Guerrero will take "Moving from Peer to Supervisor," a course offered by Duke Learning & Organization Development (L&OD).
"It's important to learn …" Guerrero said.
Continuing education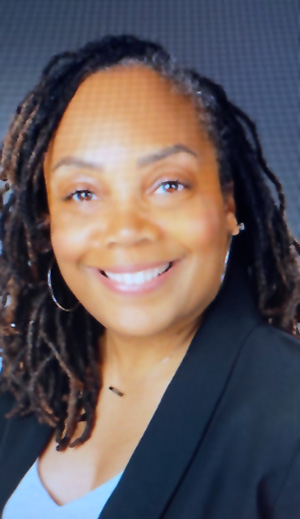 When Denise Johnson considered her 2023 professional goals, she knew Duke would be there to help. Her employer of 17 years, Duke has supported of her continued growth.
Johnson, associate director for Worker's Compensation, is finishing her bachelor's degree in business administration and Human Resource Management at North Carolina Agricultural and Technical State University.
In the new year, Johnson will also take new courses about insurance and worker's compensation claims, which will help her build expertise and confidence as a licensed adjuster for the State of North Carolina.
"I love the fact that I work for an employer that encourages us to pursue continuing education," Johnson said. "This is an institution for learning, and they are supportive. I've been with Duke for over 17 years, so this is my family. This is my home, and they encourage us to do extracurricular activities. They want to see us succeed."
Send story ideas, shout-outs and photographs through our story idea form or write working@duke.edu.