Blue Devil of the Week: Opening Our Eyes to the Full Picture
As art historian and teacher, Richard J. Powell explores the factors that shape the lives of creators and audiences
Image
"I've always approached art and art history not just as a narrow set of facts about artists, their lives and an analysis of their works, but also their historical, cultural and social contexts," Powell said.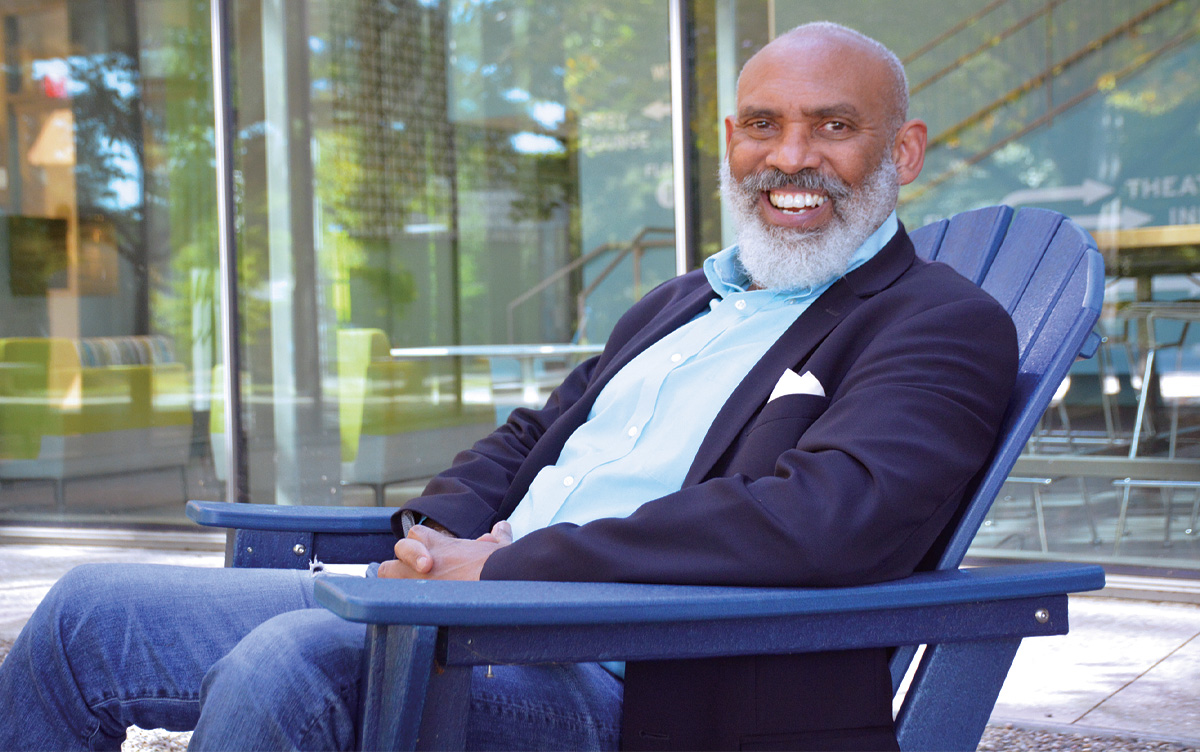 What he values about working at Duke: From the colleagues who have helped him refine ideas or opened his mind to new ways of seeing things, to the staff at Duke University Libraries, which he credits for connecting him with a vast array of materials he's needed through the years, Powell is quick to point out that his work is shaped by those around him.
Since he got settled in his faculty role in the spring of 1990, Powell, who has come to love the city of Durham, has viewed Duke as his academic home.
"I find Duke to be a place where I can do what I want to do and be supported in terms of the resources and intellectual infrastructure that surrounds me," Powell said. "The work I've done very much reflects the environment that I'm working in."
Something people may not know about him: Before he became known as an art historian, Powell was an artist himself. From the time he was growing up in Chicago and into the 1980s, Powell, 69, became accomplished at drawing and print making. His work appeared in books and journals in the 1970s and early 1980s.
"It wasn't a big full-blown career by any stretch of the imagination," Powell said. "But I was having fun and some people liked what I did. I will occasionally get emails from people who have purchased some prints at auction, or get one passed down from a family member, and they'll want verification that it's me. As I like to say, with printmaking, if you put images out there in the world, they can come back to you in the most unexpected ways."
Is there a colleague at Duke who has an intriguing job or goes above and beyond to make a difference? Nominate that person for Blue Devil of the Week.