Image
Blue Devil of the Week: Growing 18 Acres into an Oasis of Calm
From drainage pond to arboretum, a popular part of Sarah P. Duke Gardens was made possible through the work of Paul Jones
His connection to this piece of Duke Gardens runs especially deep since he's overseen it from the very beginning.
Image
In 1984, when Jones arrived, the undeveloped area was primarily used as a holding area for plants which could serve as replacements for the Historic Gardens. A 1.5-acre pond had just been created as part of a flood control project the previous year. The initial idea of former Duke Gardens Director William Louis Culberson was to fill the area with plants from southeast Asia that had similarities to those in the H.L. Blomquist Garden of Native Plants and let it serve mainly as an educational resource.
Jones, who was charged with bringing Culberson's vision to life, recalls the idea picking up traction. As donors, visitors and partners began to fall in love with the space and the idea of gardens inspired by Asia, the arboretum grew into a beloved showpiece. Now, it features some of Duke Gardens' most popular spots, such as the Ruth Mary Meyer Japanese Garden, the Durham-Toyama Sister Cities Pavilion and Garden and the gardens' signature arched red Meyer Bridge.
"I feel great that people enjoy it, learn from it and find some sense of peace," Jones said. "If someone is able to come and walk in the arboretum or meditate in a space, I feel great about that."
Image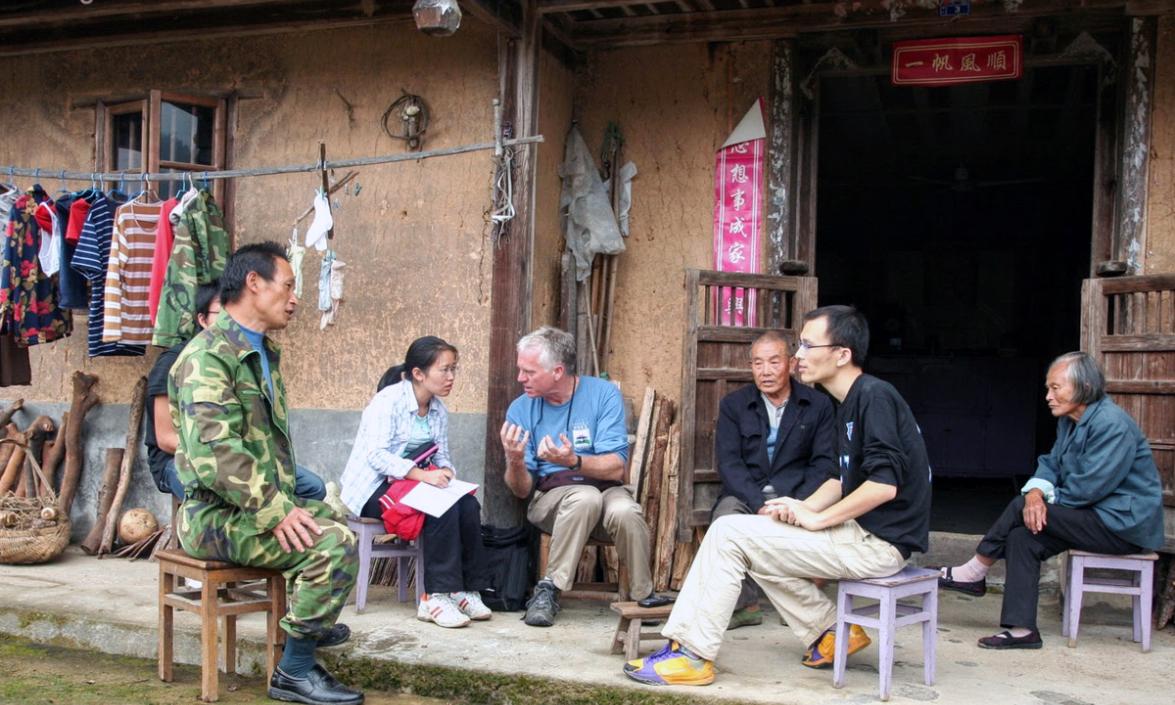 What he values about working at Duke: While he's led the arboretum for 38 years, Jones remains excited about any chance to learn. He's always discovering new information about the plants in the collection and, through his work at Duke, he's traveled to China to study its plants and gardens.
And he said the opportunity to continually learn is part of the mission of Duke Gardens. On a campus filled with curious minds, Jones said he loves that Duke Gardens is there to help in their quest for knowledge.
"At Duke, we're part of an educational community," Jones said. "I think we complement the university nicely with our educational role. We can bring an appreciation of the biological world to a younger audience and also have programs for retired people. We'll get doctors and nurses and families from the medical center who come over here and find calm and peace during difficult times. And students can come here and sit down on a bench and take a moment. It's all part of the equation."
Image
Something people may not know about him: Jones has long been fascinated by dwarf conifers, a specific type of tree that grows slowly and often owes their diminutive size to genetic mutations instead of simple breeding. For several years, Jones ran his own nursery which specialized in dwarf conifers.
But there's one specific strain of dwarf conifer that has special meaning to Jones and Duke.
Back in 1990, Jones noticed a large, dense growth – often referred to as "witches' broom" – emerging near the top of one of the older Japanese cedars along Chapel Drive. These growths can be collected and, in expert hands, be grown as their own standalone plants.
"I got permission from the university to climb up and take cuttings," Jones said. "We propagated the cuttings and they were pretty stable as a nice little slow-growing conifer. It formed this nice little shape and I named it 'Chapel View.'"
Jones and Duke were able to trademark the type of dwarf conifer, which can be seen in the Culberson Arboretum, and it's now sold in nurseries in the Triangle, and around the country.
Is there a colleague at Duke who has an intriguing job or goes above and beyond to make a difference? Nominate that person for Blue Devil of the Week.