Meet Twin Sisters Who Work at Duke
For National Twin Day on Dec. 18, Tierra and Ciarra Brodie share what it's like to be twins at Duke
Image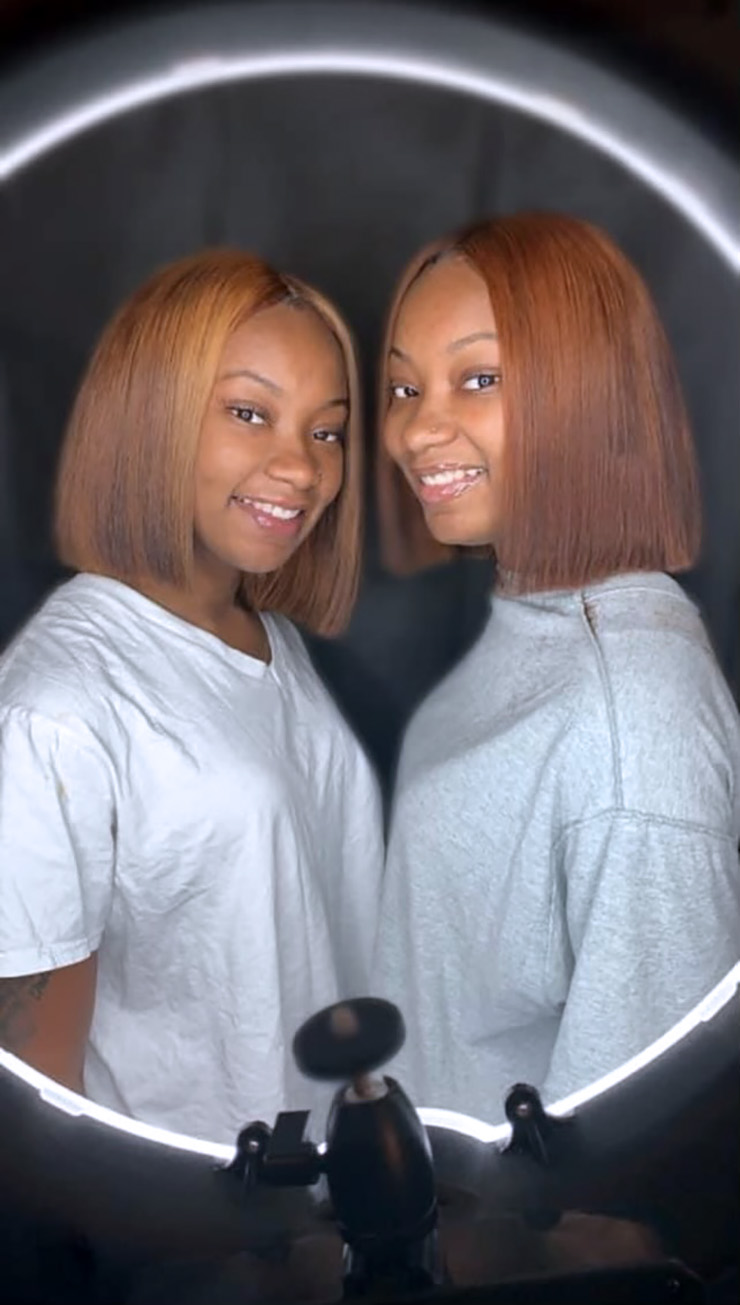 Six years later, instances of getting mixed up are not as frequent, as Tierra and Ciarra, now 23, have settled into roles in different areas of campus.
Tierra, who is younger by a few minutes, still works at the Marketplace, making coffee and other specialty drinks in Trinity Cafe. Ciarra is a housekeeper specialist for Duke University Health System, preparing and cleaning patient rooms as part of the Duke University Hospital discharge team.
On National Twin Day on Dec. 18, a day celebrating the unique experiences of twins, the sisters are thankful that they not only share DNA but also the same employer.
Tierra and Ciarra follow their parents, Lee and Annie Brodie, who also work at Duke.
"To come into a place where I've seen my mom work hard, and I've seen my dad work hard at Duke, it makes me feel honored," Ciarra said.
According to the Centers for Disease Control and Prevention (CDC), there are approximately 112,000 twin births each year. Monozygotic twins — meaning identical twins, developed from a singular fertilized egg that has split into two — represent 30 percent of twins, according to recent research.
Born on May 3, 1999, at Duke University Hospital to Facilities Management housekeepers Lee and Annie Brodie, Tierra and Ciarra were given rhyming names as a reminder that they'll always be linked. Growing up, their mother dressed them in matching outfits and told them they could always count on being each other's best friend, something they didn't appreciate until they grew older.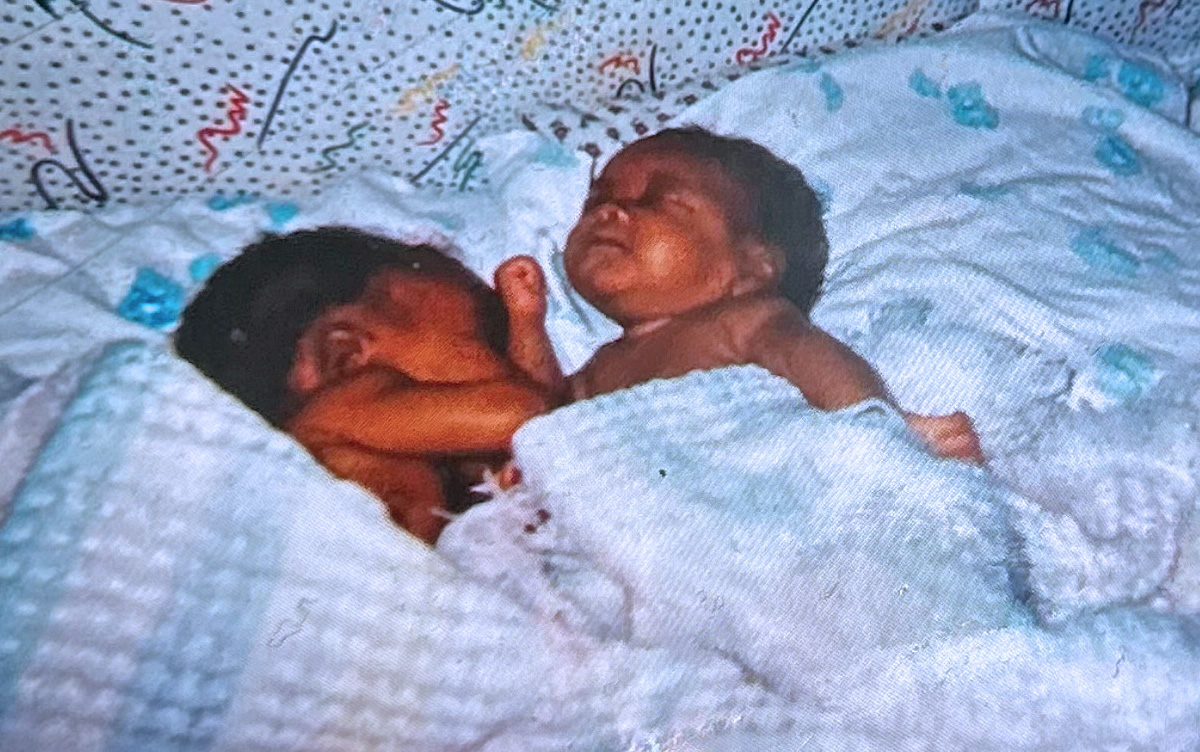 Since birth, each twin has shaped their own individual personality — Ciarra keeps her hair shorter and considers herself to be goofier, while Tierra has long braids and has a more serious demeanor. But their uncanny facial features and identical nose piercings remain a physical indication that they are more than just sisters.
Over the years, their shared experiences — as sisters, summer campers, classmates at Southern High School, volleyball teammates, briefly college roommates at Johnson C. Smith University and now employees at Duke — have brought them closer together. Through many shared experiences, they understand each other's thought processes, allowing them to have deeper conversations easier and with more trust than anyone else in their lives.
Even though they don't see each other every day anymore, Tierra and Ciarra make time to talk on FaceTime, or they send texts or other messages on Instagram daily. At the end of the workday, they're the first person each other calls to check on or confide in about their day.
Both sisters are appreciative of how they've been able to find their paths at Duke — from their first jobs to now. Tierra has stayed with Dining because she enjoys interacting with students every day and honing her craft making specialty drinks. Ciarra is proud that she's been able to grow her skills and find her passion with Duke.
"I started here, but I'm able to elevate at Duke, even if it's not in one particular spot," Ciarra said. "Anywhere I go, it's an achievement for me."
From time to time, Tierra and Ciarra sometimes find themselves together again at the East Campus Marketplace.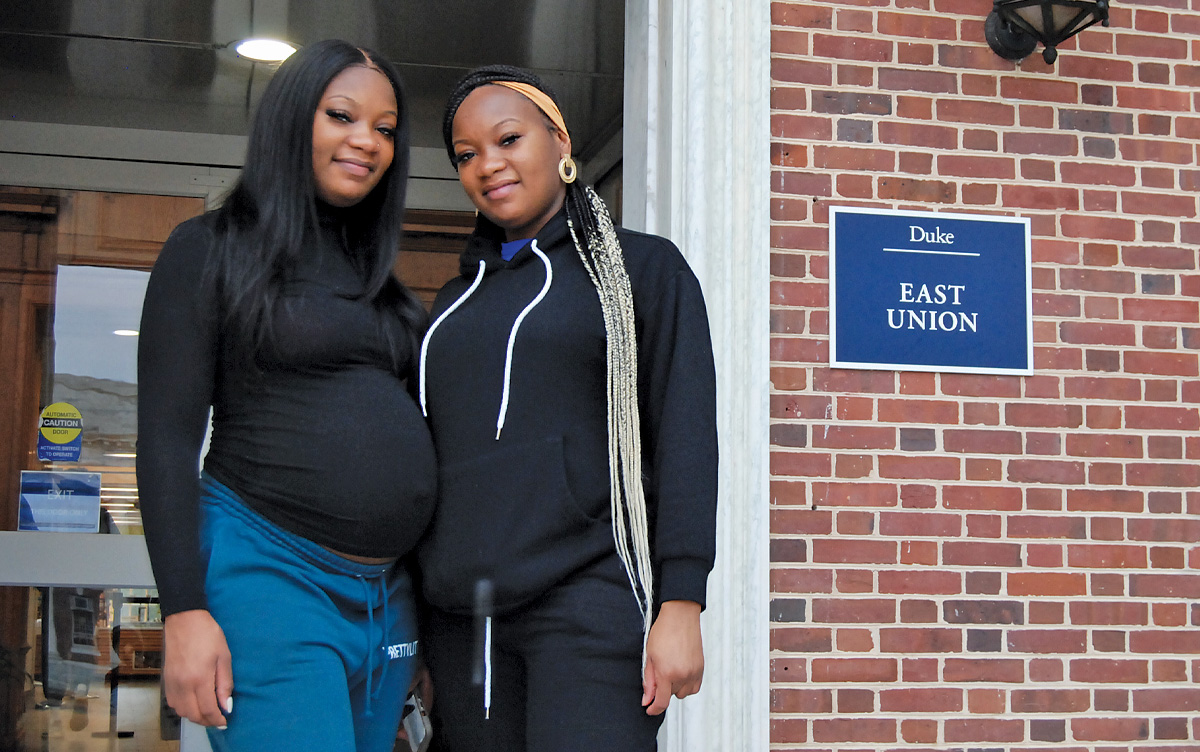 When they are back in the same place where their Duke careers began, colleagues remind them of the early days by sometimes confusing them again for each other.
Others will remember how they started at Duke as teenagers, thinking back to fond memories of seeing double.
"Our faces haven't changed too much," Tierra said. "So, when they see us, they'll say, 'Oh, I remember the twins!'"
Send story ideas, shout-outs and photographs through our story idea form or write working@duke.edu.