Tools for Health Care Teams to Beat Stress
"Stress First Aid" training helps Duke's health professionals and students support each other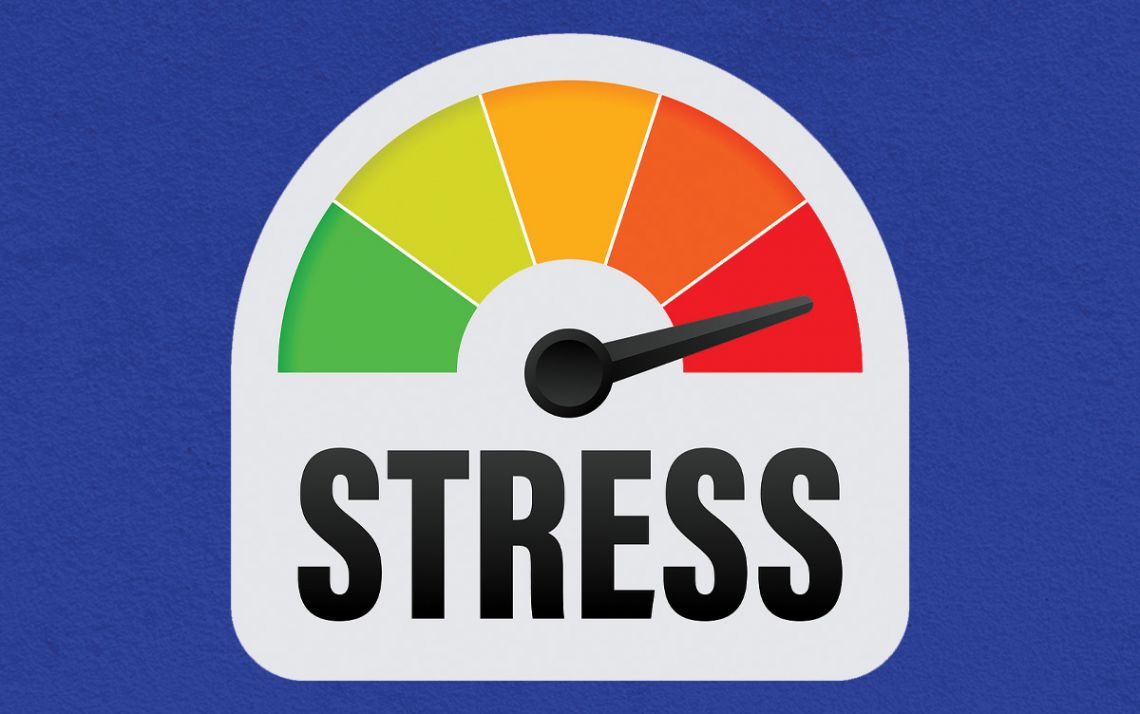 In 22 years as a physician assistant, Chanel Copeland has seen how stressful the role of caregiver can be. Now part of the team at the Duke Orthopaedics Heritage Clinic in Wake Forest, Copeland has previously served in urgent care and emergency medicine situations.
She understands how, when stakes get high for patients, the mental toll it takes on caregivers can get overlooked.
"Often when practicing medicine, there's a stigma with saying you're having a bad day because you have to be perfect every day, all the time," Copeland said.
In the summer of 2022, Copeland learned a new way to support her well-being and her colleagues by participating in a "Stress First-Aid" training program offered by a team from the Duke University School of Nursing and School of Medicine. The program helped her use the bonds between team members to prevent stress from jeopardizing caregivers' mental wellbeing.
"One of the things I learned was how important it is to pay more attention to the people around me," said Copeland, who now devotes more time to checking in with colleagues. "We're so centered on patient care, which is really important, but if we don't take care of each other, we can't take care of patients."
The concept of Stress First Aid was initially developed by the National Centers for PTSD in collaboration with the U.S. Department of Defense as a way to support service members on challenging deployments. It serves as a framework to identify stress reactions in yourself and those around you, with the intent to prevent harm, preserve life, and promote recovery. 
At the heart of Stress First Aid is a continuum that uses four color-coded tiers to rate your stress level, or that of a colleague, and provide potential courses of action.
"The vision of Stress First-Aid is to give somebody a set of skills to assess a peer in crisis, ask them questions, get more information, and make a decision about whether to elevate care, or whether they can support the person with basic peer support behaviors," said Associate Clinical Professor in the School of Nursing Sean Convoy, who designed the content for Duke's Stress First Aid training.
Funded by a Health Resources and Services Administration award, the Duke University School of Nursing and School of Medicine in partnership with the College of Health and Sciences at North Carolina Central University launched a four-hour Stress First Aid training program for students, faculty and staff in health care fields earlier this year.
Register for an upcoming session of Stress First Aid training. The next two sessions will be virtual and synchronous and are scheduled for Friday, December 2 and Thursday, Dec. 15. There are also sessions slated for March 24, 2023 and June 9, 2023.
"This has been on our radar for a long time, but everything cranked up with COVID and we saw that we can't just rely on our health system to care for people experiencing serious stress reactions," said Duke University School of Medicine Professor Dr. Mitchell Heflin, who is helping organize the trainings. "Part of doing the work we need to do is establishing mutual recognition and responsibility for each other."
Following the initial training sessions, the Stress First Aid program organizers have enlisted the help of health care professionals in units across Duke and NCCU to review the program's content and help tailor it to the needs of their specific areas. Their input will help shape the next round of training sessions, and give health professionals and students at both institutions even more effective tools to care for one another during stressful times.
"A lot of people have felt helpless when dealing with stress," said Dr. Bernice Alston, director of the Duke University School of Nursing's Student Success Center and one of the organizers of the Stress First Aid training program. "This training equips people with the tools to let them step in and do something."
Send story ideas, shout-outs and photographs through our story idea form or write working@duke.edu.