Q&A: The Threat of a 'Twindemic' with Flu and COVID-19
Dr. Kristen Said of Duke's Employee Occupational Health & Wellness explains how new bivalent COVID-19 vaccines and flu vaccine can help you stay healthy during a potentially challenging winter
Influenza season is here, and the COVID-19 virus is still a threat, so now is the time to act to stay healthy this winter, according to Dr. Kristen Said, Assistant Director of Duke's Employee Occupational Health & Wellness (EOHW) and an Occupational and Environmental physician and assistant professor  in the Department of Family Medicine and Community Health.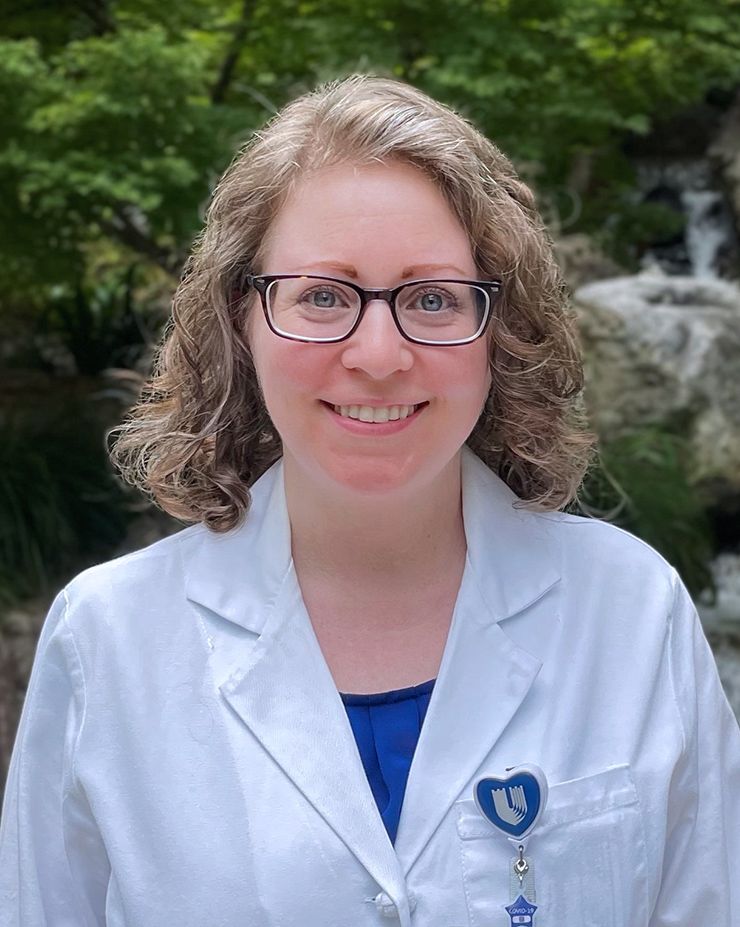 The best way to act is by getting vaccinated against the flu and getting the new bivalent COVID-19 booster.
According to the Centers for Disease Control and Prevention (CDC), influenza activity begins in October and peaks between December and February. Meanwhile, the CDC also rates the threat risk of COVID-19 in Durham County as low, but the next several months could present a challenge.
"We're not back to normal yet," Dr. Said said.
Duke staff and faculty can get both the influenza vaccine and the bivalent COVID-19 booster at no cost through Duke. Since the COVID-19 pandemic began in 2020, 1,058692 Americans, including 26,885 people in North Carolina, have died from the virus.  
Working@Duke caught up with Dr. Said to ask about the importance of the bivalent COVID-19 booster, the influenza vaccine, and how we can stay safe this winter.
What makes the bivalent COVID-19 booster important?
Available since September, the new bivalent COVID-19 booster is recommended by the CDC for people over the age of 5. But according to recent data from the North Carolina Department of Health and Human Services, just 7 percent of North Carolina adults who received the initial COVID-19 vaccine have received the new bivalent booster.
Dr. Said points out that there are multiple reasons why the new booster is a crucial step toward guarding against COVID-19's evolving threat.
"The first COVID vaccines were for the original strain of COVID which was circulating at the time the vaccine was developed back in 2020," Dr. Said said. "The current booster is a bivalent vaccine, which means it has two strains, the Omicron BA.4 and BA.5. The good news is that that is exactly what's circulating in our community right now. Another factor is that a lot of us got our last vaccine or booster almost a year ago. That's was a while ago, so the immunity may have waned quite a bit over the course of time."
According to Dr. Said, the booster can reduce your risk of contracting COVID-19 and dramatically reduce the chances that you'll get a severe case should you get infected.
Students and employees can get the booster at a walk-in clinic at Duke Clinic 1J or by appointment at Duke Medicine Pavilion, Duke Raleigh Hospital or at the clinic at 1400 Morreene Road.
What should we expect during this year's influenza season?
After two winters in which pandemic-related masking and social distancing helped slow the spread of influenza, Dr. Said expects that relaxed safety precautions and behaviors will lead to an increase in flu activity this winter.
"All signs point to it being a pretty significant respiratory illness season," said Dr. Said. "We can look at countries that have winter before us, like Australia, and see that they had a really bad flu season. That's usually a good predictor for us. I see nothing that suggests it will be a mild flu season."
In North Carolina, 17 people died from influenza during the 2021-22 flu season. To protect yourself and those around you, it's crucial to get your flu vaccine, which is available at no cost for Duke students, staff, and faculty at several pop-up walk-in clinics and by appointment at several locations. The flu vaccine is also a condition of employment for Duke University Health System and Duke University School of Medicine employees who don't have an approved exemption. Exemptions must be approved by 10 a.m. Tuesday, November 15.
Should we worry about a "Twindemic?"
According to Dr. Said, the prospect of a bad flu season and a spike in COVID-19 cases is a very real threat. 
Getting vaccinated against influenza and receiving the new COVID-19 booster is a good way to avert a "Twindemic." Dr. Said also stressed the importance of other simple steps such as getting tested for COVID-19 if you show symptoms or are worried about a potential exposure, and staying home if you feel ill, and wearing a mask if you have any cold or flu symptoms, even if you test negative.
"It comes down to being a good member of the community, both the Duke community and the larger community," Dr. Said remarked. "We're probably going to do a lot of indoor activities in the next few months, we're probably going to go see Grandma at Thanksgiving, so you want to do your part and be as protected as you can be against both the flu and COVID."
What should I do if I get vaccinated or boosted outside of Duke?
If you get your influenza vaccination or COVID-19 booster from a source outside of Duke Employee Health, including at other Duke clinics, be sure to submit your documentation with EOHW. For Duke University Health System and Duke University School of Medicine employees, documenting your flu vaccination is a required step, but for all Duke staff and faculty members, updating your vaccination status can help Duke stay on top of potential health threats.
"It's helpful for us to know the level of immunity that we have in our Duke community," Dr. Said said. "And we can keep track of that information for you so that, if any time, you need those records, we can give them to you."
Send story ideas, shout-outs and photographs through our story idea form or write working@duke.edu.