Rep. David Price: 'We're In a Perilous Moment'
Retiring US representative offers ways Congress can restore itself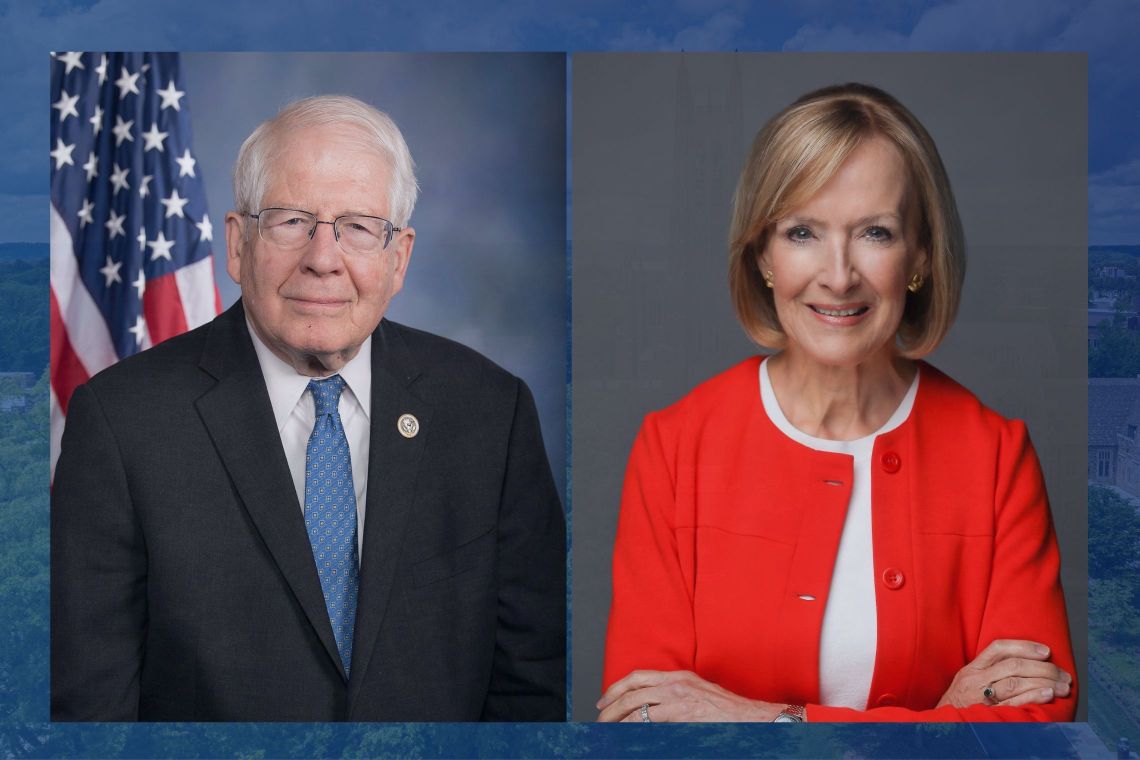 One of David Price's first experiences in Congress was watching passage of the Voting Rights Act from the Senate gallery in 1964.
Then a divinity student at Yale, he describes watching ailing California Congressman Clair Engle being carried in on a stretcher and raising a hand to vote to remove the filibuster so the landmark legislation could pass. Engle died the following month.
Today, as one of the most senior members of the U.S. House of Representatives, Price describes a much different institution. Overly centralized power, allegiance to conspiracy theories and Donald Trump and efforts to suppress voters mark the government body he went on to serve in for nearly 35 years.
"We're in a perilous moment," Rep. Price, D-NC, said Wednesday during a livestream sponsored by Polis: Center for Politics at the Sanford School of Public Policy, which he helped launch. "My overall sense is that this is an institution that's really damaged by partisanship and extremists. … I could not have dreamed of what happened on Jan. 6."
He said Congress "should be able to uphold voting rights in this country. … It's no longer an area of bipartisan consensus like the olden days of McCain-Feingold," the 2002 Bipartisan Campaign Reform Act. "Those days are long past."
President Biden has been unable to persuade two Democratic senators to support changing Senate voting rules so the party can defeat a Republican filibuster that is holding up action on the voting bill. Price said he supports filibuster reform.
"There's no constitutional requirement for a supermajority in Congress," Price said.
For nearly an hour Price answered questions from the Duke in DC office posed by veteran journalist Judy Woodruff, host of "PBS News Hour" and an emerita Duke trustee who graduated from the university in 1968.
Price shared how Congress morphed from a more committee-driven body to one more centralized where leadership hold most of the power, a trend that accelerated with former House Speaker Newt Gingrich, R-GA, in the 1990s.
Woodruff asked what role Democrats have played in that change.
Price acknowledged the shift toward centralized power actually began when Democrats sought to reduce the power held in Congress and in the party by old segregationists back in the 1970s.
Today, he noted, Democrats in Congress include far left progressives and more moderate Blue Dog Democrats.
"We're not a tight ship by any means," Price said. "(But) we're not as spread out as Republicans. We certainly don't have as many members to the far left as they do to the far right."
Price was a professor of political science and public policy at Duke before his election to Congress in 1987. (He has remained a member of the Duke faculty during his congressional tenure.) The 4th District he represents includes all of Durham, Franklin, Granville and Orange counties as well as parts of Chatham, Wake, and Vance counties.
In Congress he serves on the important House Appropriations Committee and as the chairman of the Transportation, Housing and Urban Development Appropriations Subcommittee. 
He said his experience in the politically minded '60s never left him.
"Someone who lived through that and got caught up in that … you're never going to take politics lightly, you're never going to take cheap shots at government," said Price, who frequently referenced his updated book, "The Congressional Experience."
"If ancient wrongs are going to be made right it's going to take politics, it's going to take government."
He said one of his proudest achievements is helping to secure an Environmental Protection Agency campus in Research Triangle Park, which opened in 2002. The project is the result of bipartisan support.
Asked how to restore that type of cooperation, Price said knowing the history of Congress, what's at stake and insisting on the truth are crucial for protecting democracy.
He advised students who aspire to a career in politics to examine all options, and not to think that being governor or in Congress are the only valid options.
"I think being active, I think being engaged politically is always a good idea," Price said.
"Pay attention and be involved, including on a local level. Be aware of opportunities. Run for office yourself but do not put all your eggs in that basket."
Price leaves office next year. He plans to stay busy, perhaps teach, but will not keep a schedule as busy he has for the past few decades, he said.
"It's gonna be a big change, I know that," he said. "I hope someway to stay in the game."