Duke-Founded Initiative Is Helping At-Risk Girls Defy the Odds in Kenya
$750,000 gift from #StartSmall will serve even more students after COVID-19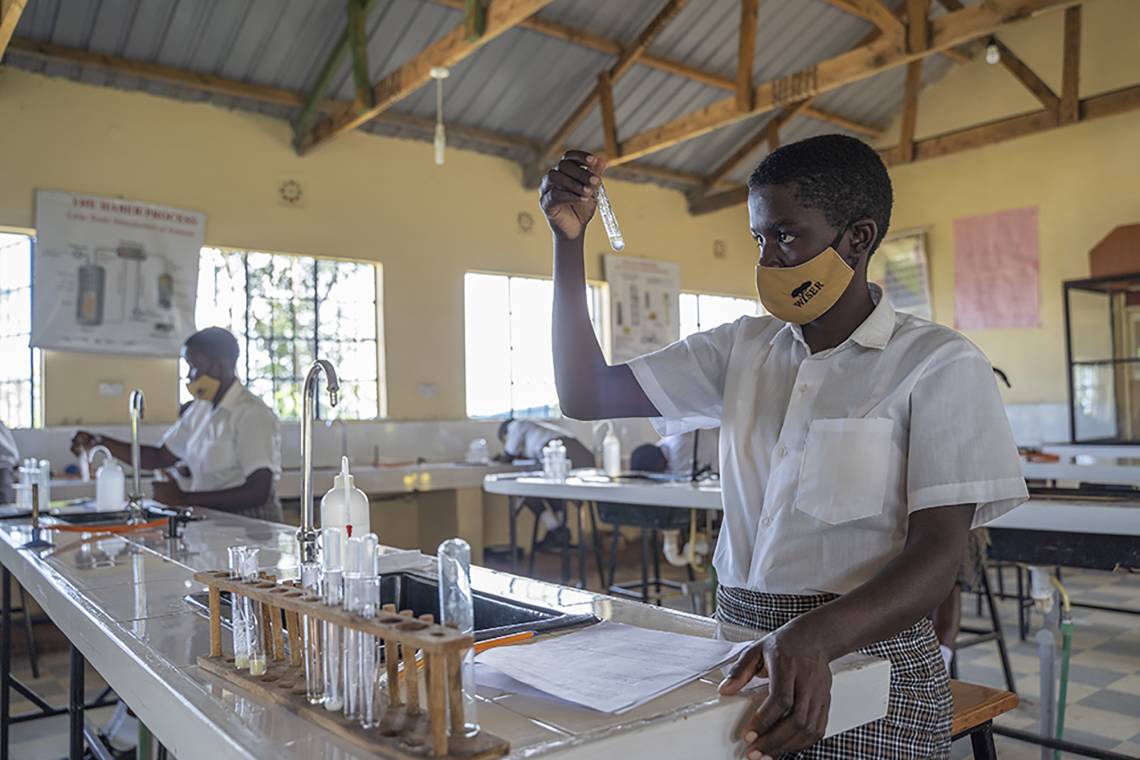 Twenty-four million. That's how many students worldwide could drop out of school because of the COVID-19 pandemic, according to a paper published by the United Nations last year.
The data are still coming in for fall back-to-school in North America. But parents and teachers in Kenya worried the U.N. prediction was proving all too true when the 2021 school year started there. About 250,000 girls and 125,000 boys who were in school at the start of the pandemic didn't come back to the classroom.
For girls in particular, being stuck at home during COVID lockdowns meant balancing remote learning with cooking, cleaning, and babysitting younger siblings. Some gave up on school as they watched their families struggle to pay bills or get enough to eat. Others couldn't come back because of unintended pregnancy or forced marriage.
Duke professor Sherryl Broverman is the founder and board chair of a nonprofit that has had more success than most at keeping vulnerable students like these from falling through the cracks. Since it first opened its doors in 2010, WISER Girls Secondary School in Kenya has sent 90% of its students on to college, in a region where typically only 9% of girls finish high school.
And now they'll be able to reach even more students beyond the pandemic, thanks to a $750,000 grant from #StartSmall, a philanthropic initiative created by Twitter and Square co-founder and CEO Jack Dorsey to fund global COVID-19 relief, girl's health and education, social justice, and universal basic income programs.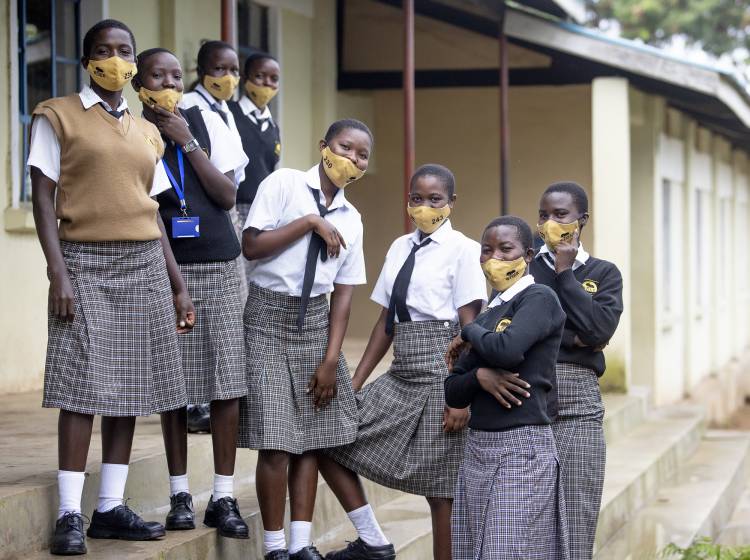 The pandemic upended face-to-face classroom learning for some 1.6 billion children in 190 countries last year -- 94% of students worldwide. For many of them, the disruptions meant missing out on senior prom, sports matches and commencement ceremonies while also dealing with spotty internet and losing touch with their friends. But for WISER students in the 25,000-person fishing village of Muhuru Bay, where people live a nine-hour drive from the capital of Nairobi on less than two dollars a day, school closures also meant losing access to basic necessities such as electricity, clean drinking water, regular meals, safe housing and sanitary pads.
The WISER girls faced multiple barriers to success even before the pandemic hit. Kenya has one of the highest teen pregnancy rates in the world, with more than 13,000 girls dropping out of school each year to have babies. Add to that the fact that up to a third of the people in Muhuru Bay have HIV, and the risks of the COVID crisis derailing their plans for the future were even higher.
Which is why, within days of Kenya's first confirmed case of COVID-19 on March 12, 2020, the WISER staff sprang into action to find ways to teach safely during the pandemic. They started doing temperature checks and set up sanitation stations. When schools nationwide were forced to close and the 240 girls at WISER's campus were sent home, they were prepared.
Lack of access to high-speed internet and computers meant they couldn't just download Zoom on their tablets or laptops to teach over video in real time. So teachers used a free messaging service called WhatsApp to share text and voice messages with students over mobile phones. Broverman reached out to her friends and family on Facebook and raised $2,000 to buy cell phones so girls who needed them could keep up with their lessons. For students in areas with no cell phone service who couldn't use electronic devices at all, WISER alumni delivered and picked up paper printouts of homework via motorcycle taxi.
The school's principal, Madame Dorcas, made 180 socially distanced visits to her students' front yards to check on their physical and mental health. "She wouldn't let them lose hope that they would return to WISER," Broverman said.
With curfews in effect and borders closed, many families couldn't get to their usual markets or fishing spots, so WISER launched a relief program to get food and supplies to homes. Within three months they had distributed more than 15,000 pounds of rice, soap, sanitary products and other supplies throughout Muhuru Bay.
It paid off. More than 90% of WISER's students were still engaged three months into the lockdowns, completing assignments and responding even though classrooms were closed, Broverman said.
And while shuttered schools led to a 40% spike in teen pregnancy nationwide, WISER's pregnancy rate during the 2020 lockdowns was 1.3%
When the campus finally started to reopen in October, masks were required, the dining hall was converted into a temporary third dorm to de-densify living spaces, and more than half of classes were held outside to reduce the risk of outbreaks. County health officials declared WISER a model school for COVID safety protocols.
And despite being out of the classroom for nearly eight months due to the pandemic, all 54 students in WISER's 2020 graduating class passed their end-of-year exams and scored high enough to qualify for college.
"By going the extra mile to truly build a safe and engaged learning community during the school closures, our team ensured that our girls returned without becoming child mothers and without a break in their learning," Broverman said. "In fact, our 'COVID class' of students did better on average on our national exams than any of our previous classes, with 100% earning a spot at in tertiary education in Kenya."
Broverman says the $750,000 #StartSmall grant is the largest one-time gift in the organization's 14-year history. The funds will help WISER expand their campus and double the number of students they serve, welcoming girls as young as 12 to a campus with more educational and healthcare resources.
Broverman usually visits Muhuru Bay and the WISER campus two to three times a year, often with DukeEngage students in tow, but coronavirus forced her programs to go virtual. As soon as coronavirus variants and vaccines make it possible, she hopes they can return.
"This is the longest I haven't been in Kenya in 20 years," Broverman said.