Debra Clark Jones Named Associate Vice President for Community Health for Duke Health
Dear Colleagues,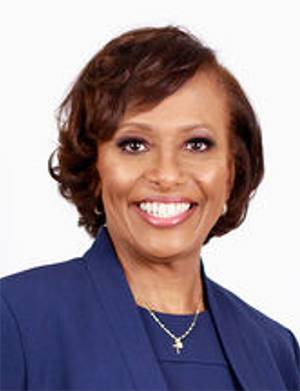 With great pleasure, we write to announce that Debra Clark Jones has been named Associate Vice President for Community Health for the Duke University Health System (DUHS). This role, reporting jointly to us, is a significant milestone toward forging purposeful partnerships with our neighbors in Durham and the region in a unified and coordinated way. A recognized leader in enterprise program management, healthcare outreach and community engagement, Debra brings immense experience in innovative approaches to identify needs in underserved populations and advancing equity through technology and data-driven decision-making. She will begin her new role on October 25.
Building on the community health legacy of the late MaryAnn Black, as Associate Vice President for Community Health, Debra will help synergize Duke's role as a university, employer and healthcare provider to better support communities holistically throughout the state. Her deep expertise in data analytics and strategic communications to address societal and health disparities and an unparalleled track record for serving and positively impacting the community make Debra uniquely qualified to fill this important role. She is currently vice president for university advancement, external affairs and technology at Saint Augustine's University in Raleigh. She is also president and senior consultant of TEQuity, a firm providing technology, analytics and marketing services to universities, corporations, governmental agencies and non-profits. 
Debra's volunteer work demonstrates strong ties to the community and a passion for healthcare. She is a member of the National Institutes of Health's Alzheimer's Disease National Outreach Strategies Task Force, the founder of the Healing Race Foundation, a board member of the Veterans Healing Farm, a board member of the Wake County Public School System's HUB Advisory Committee and a member of the Danville Regional Foundation Health Collaborative.
We invite you to join us in welcoming Debra to Duke. We also want to express our gratitude to the members of the search committee and to Katie Galbraith, who has been serving as interim head for community health.
Sincerely,
A. Eugene Washington, MD
Chancellor for Health Affairs, 
President and CEO, Duke University Health System
Stelfanie Williams
Vice President, Duke University
Office of Durham and Community Affairs