More than 90 Percent of Duke University Students, Workforce Now Vaccinated
FDA Grants Full Approval for Pfizer Vaccine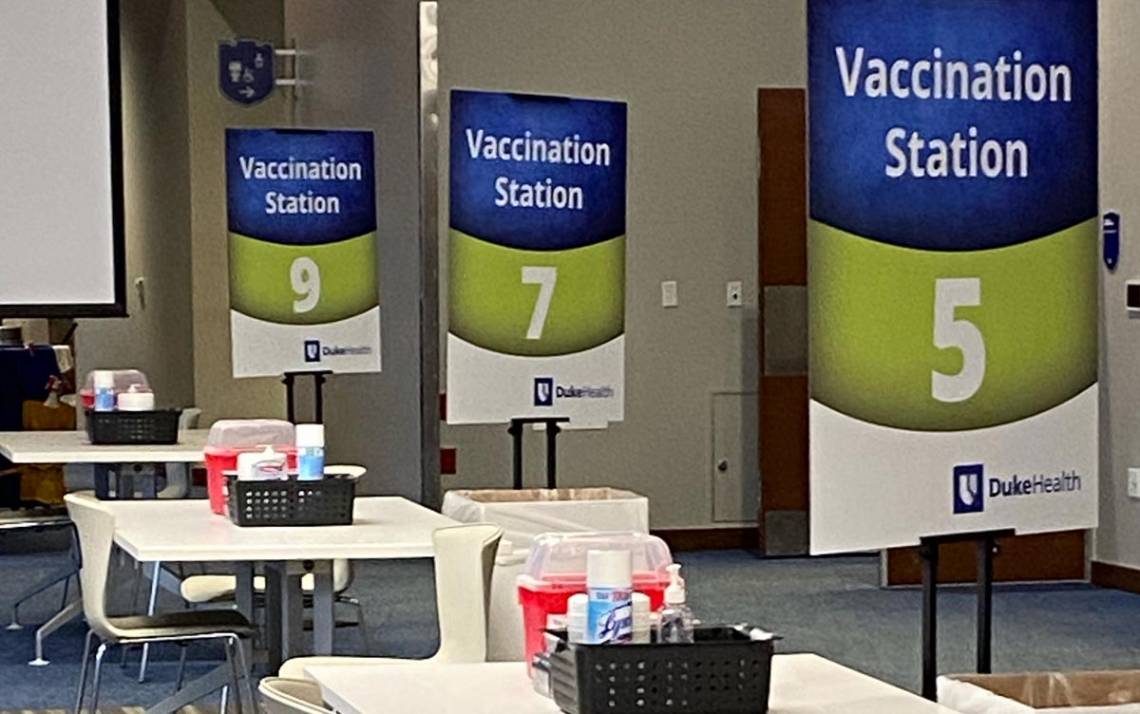 Duke University has hit a major milestone as classes begin on campus today – more than 90 percent of all students, faculty and staff are fully vaccinated against COVID-19.
As of Friday, the vaccinated include 19,905 faculty and staff and 15,309 students. The remaining gap is even smaller considering the additional individuals who have received the first dose but are not yet fully vaccinated.
The compliance rate is well above 90 percent when combining the vaccinated with those who have received an approved medical or religious exemption.
All students were required to be fully vaccinated or have an approved medical or religious exception to participate in on-campus activities for the 2021 fall semester. Similarly, faculty and staff must comply with requirement by Sept. 1.
"We are just ecstatic to reach such a milestone that represents a critical measure of safety for members of our community on and off campus," said Kyle Cavanaugh, vice president for Administration. "Ultimately, I think this reflects the values of the people who study, teach and work here. From the beginning, we have said we are in this together, and I think people have stepped up and taken responsibility to protect themselves and those around them."
Duke is continuing to offer vaccination to students, faculty and staff at several sites on campus and at its hospitals and has been encouraging those yet to be vaccinated to do so as soon as possible given the surge in cases and hospitalizations related to the Delta variant of COVID-19.
"The greatest protection against severe health risks related to COVID-19 is vaccination," said Dr. Cameron Wolfe, an infectious disease expert with Duke Health. "We are seeing a steady rise of critically ill patients and deaths in our hospitals due to COVID-19, including younger adults. These are almost entirely unvaccinated individuals, and can largely be prevented through the simple step of getting vaccinated."
Any student, faculty or staff member who is not vaccinated by the deadline will be required to complete surveillance testing each week to monitor and respond quickly to the potential asymptomatic spread of COVID-19 on campus.