Working in a New Normal: Lover of Numbers and Former Hotel Voice
Zach Johnson manages budgets for the Sanford School of Public Policy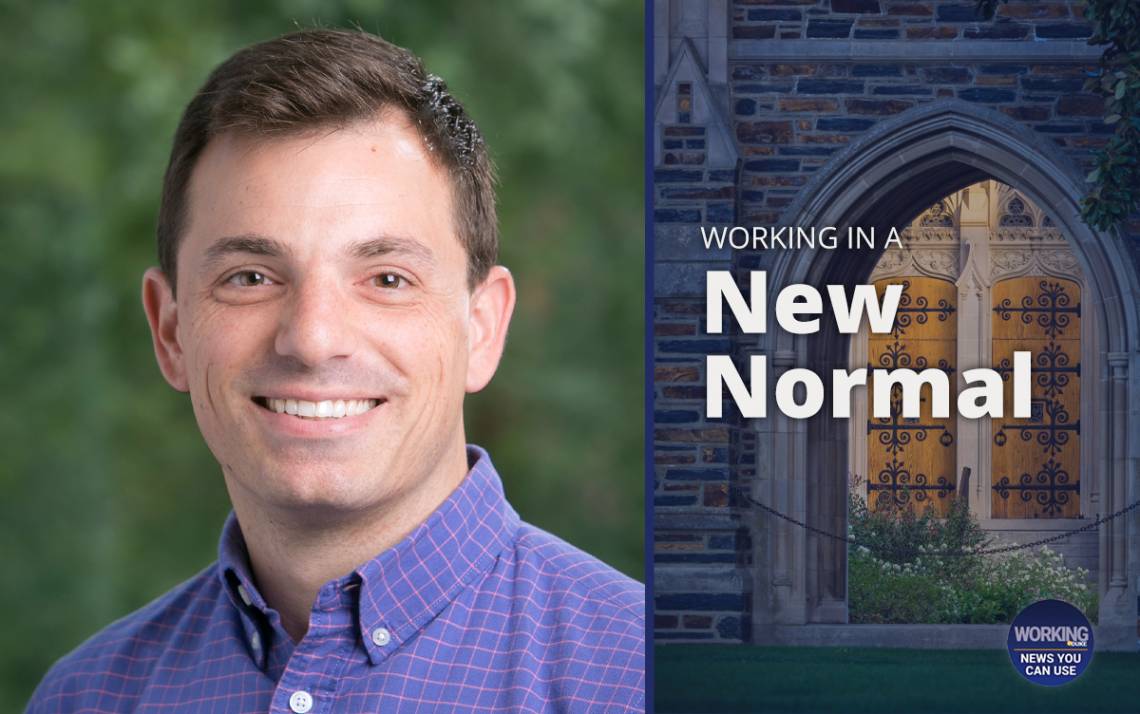 Name: Zach Johnson
Position: Director of Budgets and Financial Analysis, Sanford School of Public Policy
Years at Duke: 9
What he does at Duke: Johnson oversees Sanford's budgets, payroll and financial planning.
Johnson works with about 20 departments, centers and units in Sanford to review budgets for the academic year and manage faculty and research grants to ensure funding is properly used and reported.
"I love helping people with numbers," Johnson said. "Let's take something difficult and complicated and spell it out in a way that is digestible for a larger audience."
How has his job changed since the pandemic: Johnson is doing the same work, but he now spends days in a sweatshirt and jeans rather than a button-down shirt and khakis.
Another new addition is Johnson's 6-year-old son Titus, 4-year-old daughter Lehn and 2-year-old daughter Jean enjoy crawling under his desk while he works.
"Sometimes you have to let the chaos happen," he said.
What aspect of work is he most proud of during these challenging times: Last summer, Johnson built an online dashboard using Tableau, a data visualization software, which allows Sanford's business managers to examine their finances in easy-to-read charts.
The dashboard breaks down monthly spending into categories like payroll, office supplies and events so units in Sanford can proactively track their budgets.
"I had time last summer to learn a new skill," Johnson said. "That's one of the reasons I've been at Duke nine years. I'm given a lot of freedom to be creative."
What he misses most about campus: Johnson longs for days when he can return to Duke University Chapel.
"I always enjoyed visiting during random parts of the day and having a quiet moment of reflection," Johnson said.
TV show or series that has gotten him through: Johnson and his wife, Stephanie, watch "Schitt's Creek" most nights.
The show follows the Rose family rebuilding their lives in the small town of Schitt's Creek after losing their fortune. Johnson loves Johnny Rose, the family patriarch who tries to make the best out of bad situations.
"'Schitt's Creek' makes me laugh like no other show," Johnson said.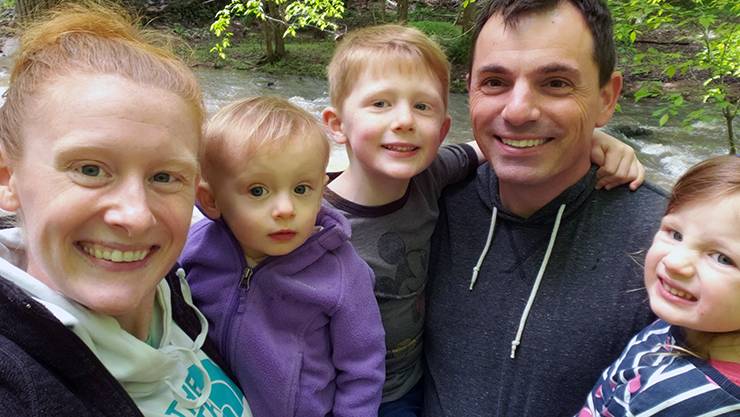 How he maintains his well-being: Johnson ends his workday at 4:30 p.m. to water tomatoes, peppers and raspberries in his garden or walk with his children around their Cary neighborhood.
"I'm not always going to have this time with my family," Johnson said. "Life has been tough for the past year. I want to lean into what brings me happiness."
Best work-life advice: Talking on the phone is sometimes easier than sending an email.
Since working from home, Johnson has had email exchanges that last for 20 messages when a two-minute phone call could handle the same job.
"There are times, like discussing financial planning, that talking on the phone has been more productive and worthwhile than an email," he said.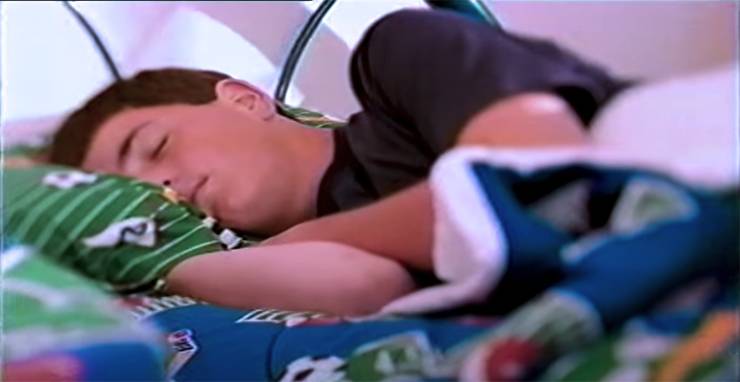 Something most people don't know about him: When Johnson was 13 years old, the Howard Johnson hotel chain selected Johnson and his family to be national spokespeople for the company in 1998.
The company selected his family because his dad is named Howard Johnson. The Johnsons appeared in a commercial during the 1999 Super Bowl and traveled around the country to make appearances at hotel openings.
"Shortly after our ad campaign, the hotel chain went bankrupt," Johnson said. "Oh well. We had fun."
How are you working in a new normal? Tell us about it or nominate a colleague by writing to us or completing this story idea form