Spearheading Sustainability in Duke Alumni Travel
A first-of-its-kind collaboration will assess Duke Travels' operators on their commitment to the planet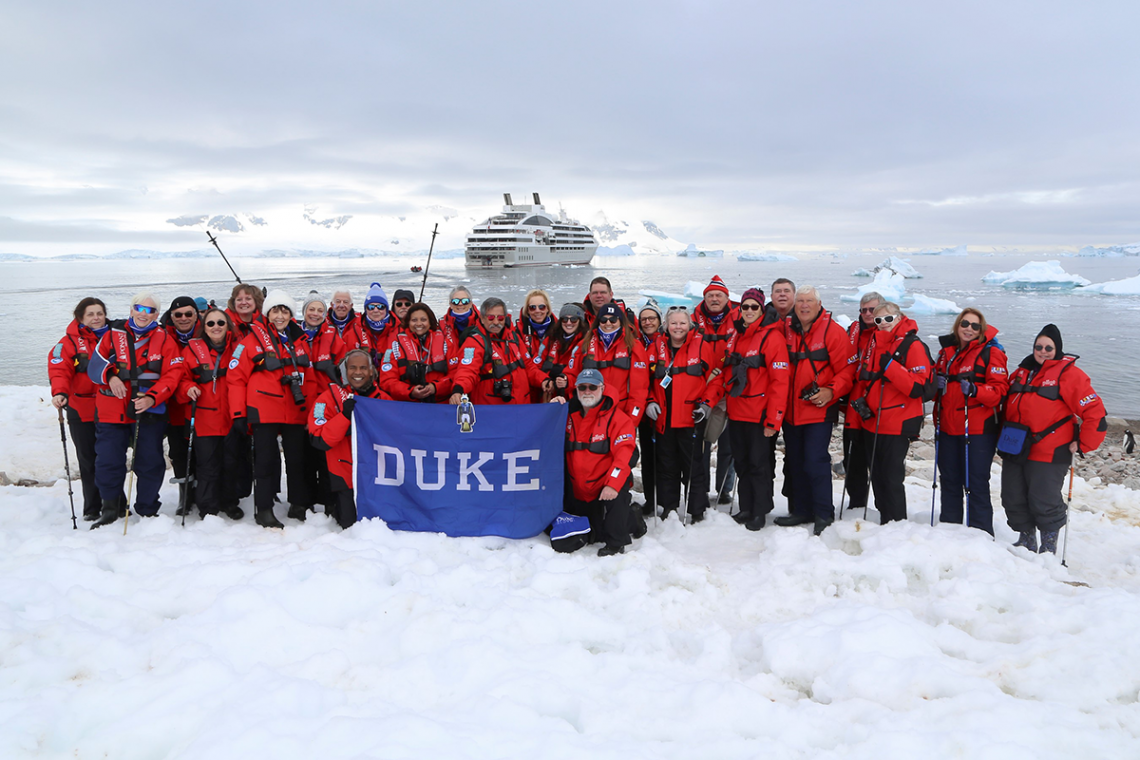 A sustainability project from the Duke Travels program aims to document and reduce the environmental impact of carbon footprints of its alumni travel programs.
The travel program, part of the Duke Alumni Engagement and Development Office, partnered with master's students at the Nicholas School of the Environment, in its first project to survey travel operators on their sustainability practices and to create a set of standards that can be used to improve these practices in the future.
"Sustainable travel means more to travelers than just protecting the environment, and consumers are demanding more from travel companies," says Beth Ray-Schroeder, director of the Duke Travels program. "Travelers understand that tour operators need to employ sustainable travel practices, but often times cannot identify what those practices look like. We hope to inform travelers and empower them to make educated decisions about travel."
To get there, Ray-Schroeder partnered with Nicholas School faculty Jesko von Windheim, associate dean of innovation and entrepreneurship, and Emily Klein, professor of earth sciences, and a group of their master of environmental management students to set benchmarks for sustainable travel. Students adopted as their clients Ray-Schroeder's four travel operators carrying out many of her more than 45 Duke Alumni travel programs each year.
The team created a survey to assess the sustainability practices of each operator, consulted with experts in the field—including at Expedia, National Geographic and World Wildlife Fund—and set key performance indicators for sustainable travel.
Among those indicators are whether a travel company invests in the local economy to ensure the health and livelihood of the destinations that keep the company in business, respects the cultural heritage of a community by making time for travelers to learn about the area's history and traditions or focuses on offsetting environmental impacts, such as adopting carbon neutral goals—the latter of which is an university goal to be met by 2024 via the American College and University Presidents' Climate Commitment.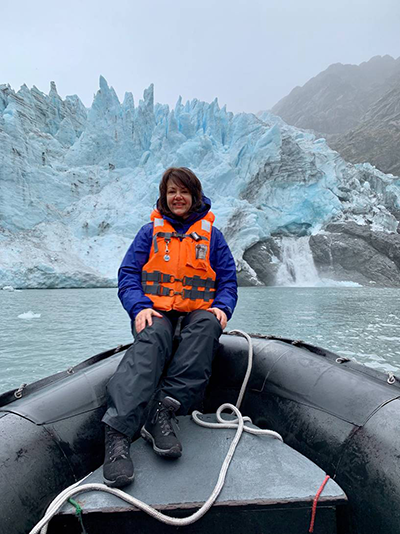 "Are you funding local conservation groups? Are you providing clean water to the community? Are you paying a living wage to local employees? Are you sourcing food locally? How do you handle human waste? Do you use plastic water bottles? The list goes on," Ray-Schroeder said.
The project will set travel operators on their own "sustainability journey," Ray-Schroeder said, so that they can assess their current practices, review successes and gaps and create new goals for their travel operations.
Samantha Burch, one of the students leading the sustainability project, said the most rewarding part of being involved in the project is the potential to create change not only for Duke alumni travelers but for travelers throughout the world.
"This is an area of sustainability that really hasn't been tapped," Burch said. "It's a chance for us to tackle something new with a really wide-open lens."
The survey results have been posted on the Duke Travels website, giving travelers a quick look at each operator's environmental, economic and socioeconomic travel practices and the information they need to make decisions about their future travel.
"As travelers come to expect more, the companies will essentially compete to save the world," Ray-Schroeder said.
In addition, Duke Travels is working with a team of Duke students and Deborah Gallagher, professor of the practice of resource and environmental policy at the Nicholas School of the Environment, in a course called "Sustainable Business Strategy" to strategize Duke Travels' alignment with the university's climate commitment. Like the university, Duke Travels is committed to being a carbon-neutral program by 2024.
Ray-Schroeder also said she hopes other university travel programs throughout the world will replicate the dashboards that will "create waves of impact across the entire industry."
And, it's already beginning.
Among the four travel operators Duke Travels partners with, all four have started to implement new practices to mitigate some of the damaging, natural effects inherent to travel—from going paperless to planting trees to hiring new employees focused on implementing sustainable travel practices.
That's an achievement in and of itself, Ray-Schroeder said, and Duke and its students get to be part of making it happen.
"This project exemplifies the path Duke is taking to combine resources to tackle real world issues," she said, "and that take advantage of the great talent here–students, faculty, staff and alumni."