Help Recognize Duke's Sustainability Leaders in 2021
Nominations for Sustainability Awards are open until March 28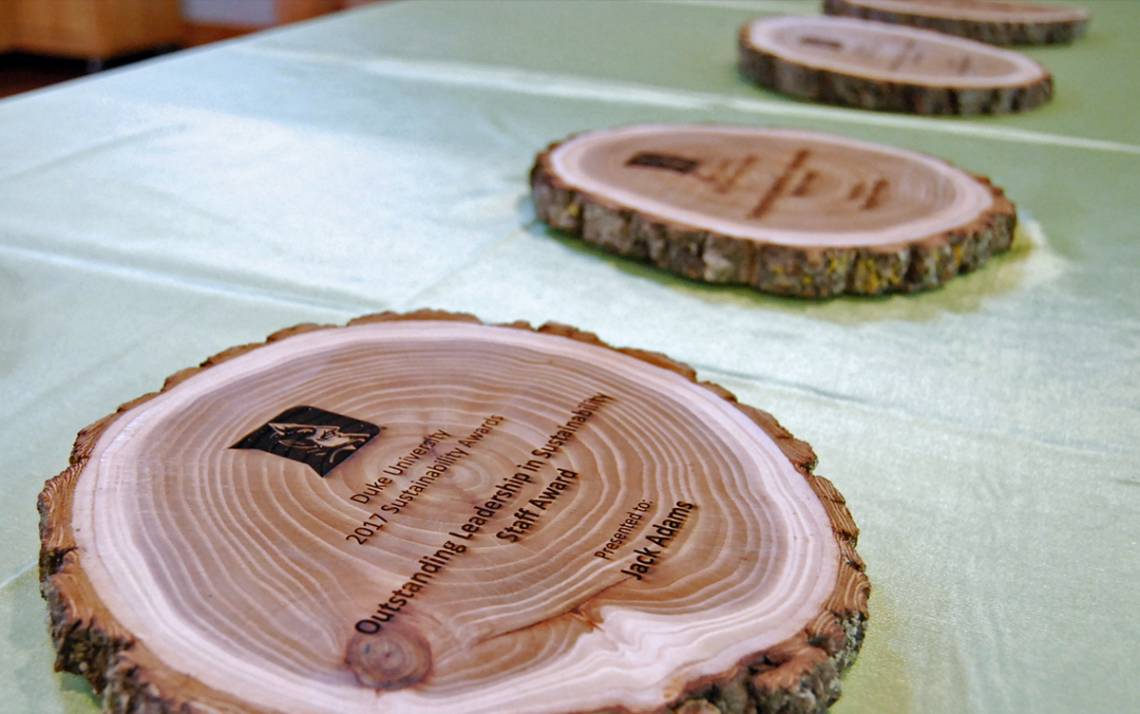 With the COVID-19 pandemic changing how many of us worked and lived during the past year, finding ways to lead more sustainable lives required some new ways of thinking.
But the creative ideas Duke students, faculty and staff found for advancing environmental stewardship, waste reduction, social justice and economic viability will be celebrated with the 2021 Duke Sustainability Awards, organized by Sustainable Duke.
Nominate your Duke sustainability champion by downloading this form and sending it to sustainability@duke.edu by March 28. Winners will be celebrated online in April.
"Many things may have changed, but there are still sustainability leaders at Duke who are pivoting and figuring out the best way to approach things," said Jason Elliott, assistant director for Sustainable Duke
This year, there will be four categories for the awards, which have been conducted since 2003. Outstanding Leadership in Sustainability awards will be given out for students, staff and faculty who through their work, research, behaviors or community efforts bring about or inspire sustainable change on Duke's campus or their communities.
There is also a new award category this year. The Creativity During COVID Award is for individuals or teams who adapted to the difficulties of the COVID-19 pandemic while pushing for sustainable change in the areas of the environment, economy or community.
"We all had to learn a lot of things during this time," Elliott said. "So there might be some interesting stories that we don't yet know that might come out of this. Students, staff and faculty might not be doing the same sort of waste reduction work in their offices, but they're still probably working on things that are sustainability-related, which might be really interesting."
Got something you would like for us to cover? Send ideas, shout-outs and photographs through our story idea form or write working@duke.edu.