Volunteer for Virtual 'Duke-Durham School Days'
Guide eighth graders during a remote campus visit on Nov. 18
The Duke Office of Durham and Community Affairs invites Duke staff to volunteer as virtual guides for Durham middle school students during "Duke-Durham School Days" on Nov. 18.
The annual event, now in its 20th year, typically brings 300 eighth graders from Durham Public Schools to Duke's campus. This year, students will explore the college experience online. They'll participate in tours of residence halls, hear from researchers with various on-campus labs and learn more about life at a university. 
The goal is to encourage and prepare students to become the first in their families to attend a college or university, said David Stein, "School Days" director.
"We hear over and over again from the middle school counselors that 'School Days' is one of the highlights of the students' year," Stein said. "This is a lot of students' first exposure to higher education. I hope the virtual event will continue to motivate and inspire many of these students to consider attending a college or university."
The deadline to sign up to volunteer is Nov 11. The Office of Durham and Community Affairs needs about 70 volunteers for the online event. 
For all employee volunteers, the "Duke-Durham School Days" shift is 9 a.m. to 10:15 a.m. on Nov. 18. During that time, two employees and two Duke student volunteers will be paired in a breakout room with 10 eighth graders. Volunteers will answer questions about being a Duke student and working at Duke. They'll also keep the eighth graders on schedule to attend live and pre-recorded sessions about classes, labs and campus spots like Duke University Libraries and help engage the school students in conversation about each activity. 
Arianne Hartsell-Gundy, head of humanities section and librarian for literature & theater studies for Duke University Libraries, has volunteered four times with "Duke-Durham School Days."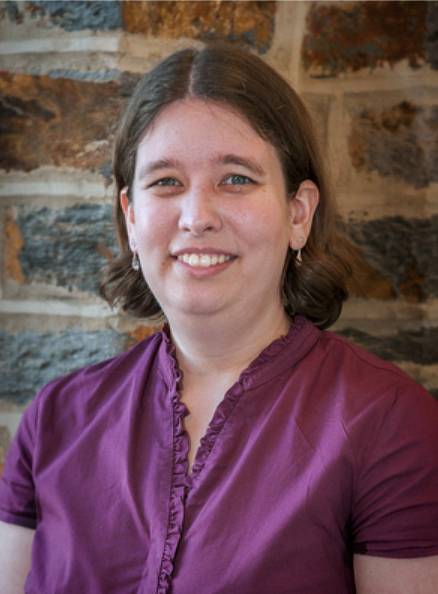 Hartsell-Gundy, who was the first in her family to attend a college or university when she enrolled in the University of Missouri, sees volunteering as an opportunity to showcase the many activities, classes and resources higher education has to offer. 
"College can seem like this mysterious thing when no one in your family has enrolled," she said. "Stepping onto campus and talking to people who live and work here helps you realize that college can be for you. You start to see all of the amazing things you can be part of."
Staff and faculty who volunteer are invited to join Stein for an optional virtual training session at 11 a.m. on Nov. 16. New volunteers will be matched with a program veteran, and volunteers can also arrange to be paired with a friend.
Sign up to volunteer here.
Got something you would like for us to cover? Send ideas, shout-outs and photographs through our story idea form or write working@duke.edu.