A New Dock for Duke's Classroom at Sea
Duke Facilities Management builds a new dock at the Duke Marine Lab to access the R/V Shearwater
When the Duke University Marine Lab purchased the R/V Shearwater, a 77-foot catamaran of a research vessel, the floating laboratory needed a new dock.
Bobbi Weinberg, a project manager for Duke Facilities Management, oversaw the design and construction of the new dock, and worked with Mike Cox, facilities' maintenance manager for the Duke Marine Lab, on input, monitoring and scheduling for the project. The new dock was completed in July.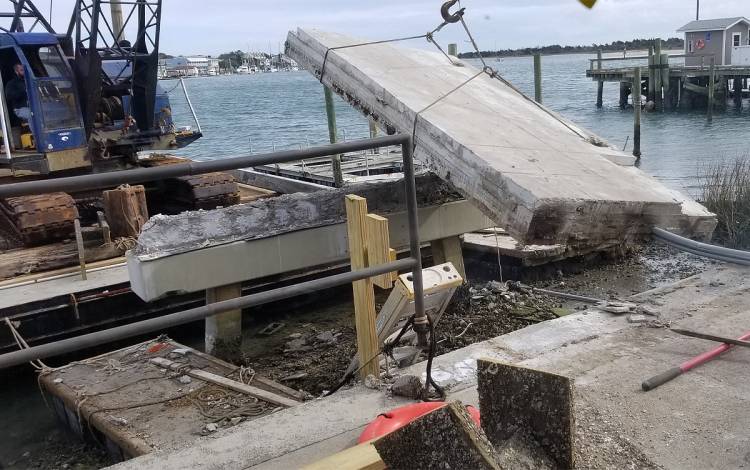 "Like every project, it's a huge team effort," Weinberg said. 
The new dock measures 125 feet long by 16 feet wide and includes 100 feet of floating concrete. The floating portion is a new feature engineered to withstand storms and to rise with the ebb and flow of the tide. The project scope included the removal of the old concrete dock. 
"With this new dock, lighting, and of course the new ship, it gives us a more modern look," Cox said. "After Hurricane Florence, almost every building was remodeled. Now the dock blends in perfectly with that fresh, new look."