PUBLISHED
Remembering RBG, Fearing a 'Twindemic' and Deep-Diving Whales: Duke in the News This Week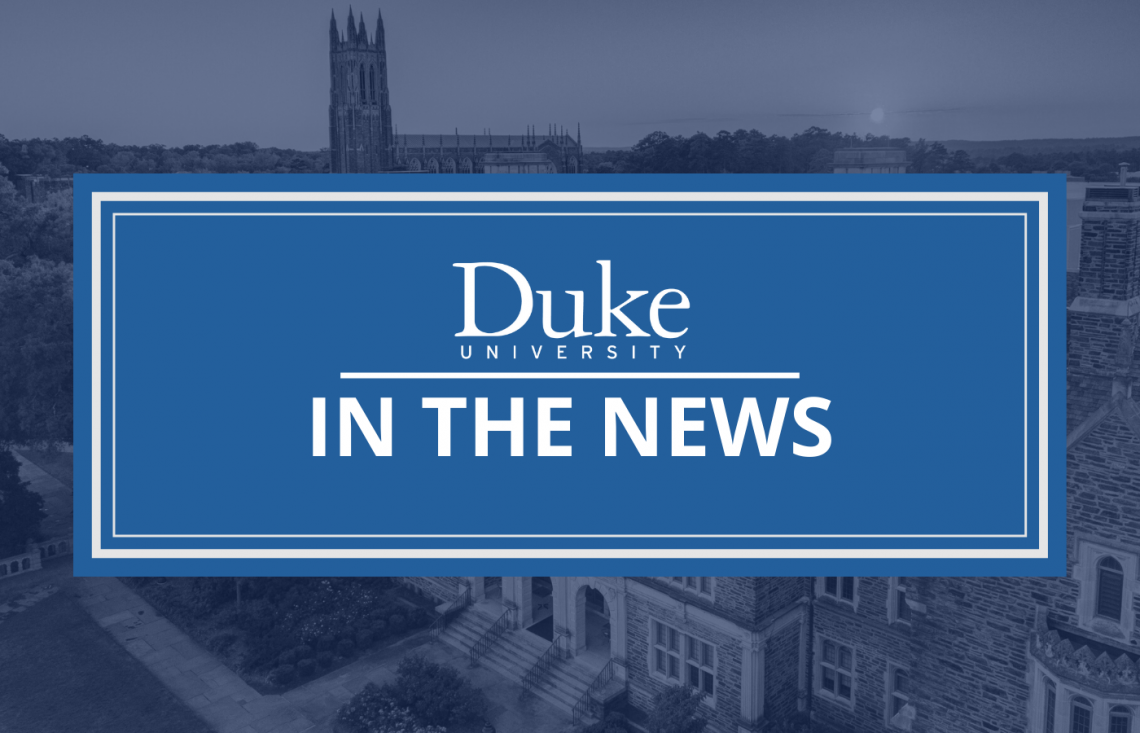 Duke scholars daily share their expertise with the media on stories of major global, state and local importance, including the COVID-19 pandemic and racial injustice issues. Scholars regularly appear in news outlets including The New York Times, Roll Call, the Los Angeles Business Journal and in local news outlets.
Each day Duke's news site updates with nearly two dozen new media clips. Visit the news site to view more Duke scholars in the media.
Here are highlights from the past week:
New York Times
Siegel Remembers How Justice Ginsburg Developed Personal Bonds With Her Clerks and Their Families
Duke law professor Neil Siegel recalls when Justice Ginsburg invited him to join her at an event with her husband, and at the end of the night the justice offered Siegel a clerkship.
Roll Call
Flu Could Strain Health System Already Burdened by COVID-19
The U.S. hasn't been as aggressive in maintaining steps to mitigate the spread of the coronavirus, which had the bonus effect of limiting the spread of flu in the countries that did. "There is some false sense of security," says Lavanya Vasudevan, a Duke community and family health professor.
Los Angeles Business Journal
CFO Survey: Business Confidence Begins to Rebound as Firms Grapple Wth Effects of COVID-19
"Although some of these jobs will return by the end of the year, CFOs on average expect year-end 2020 employment to be 5 percent lower than it was at the beginning of the year," says John Graham, a finance professor at Fuqua who has facilitated the survey for nearly 25 years.
Science News
A Beaked Whale's Nearly Four-Hour-Long Dive Sets a New Record
Features Duke research; quotes Nicola Quick, an animal behaviorist at the Duke Marine Lab. "These guys blow our expectations," Quick says.