The Final Frontier: New Course Addresses Lack of Inclusion in Computer Science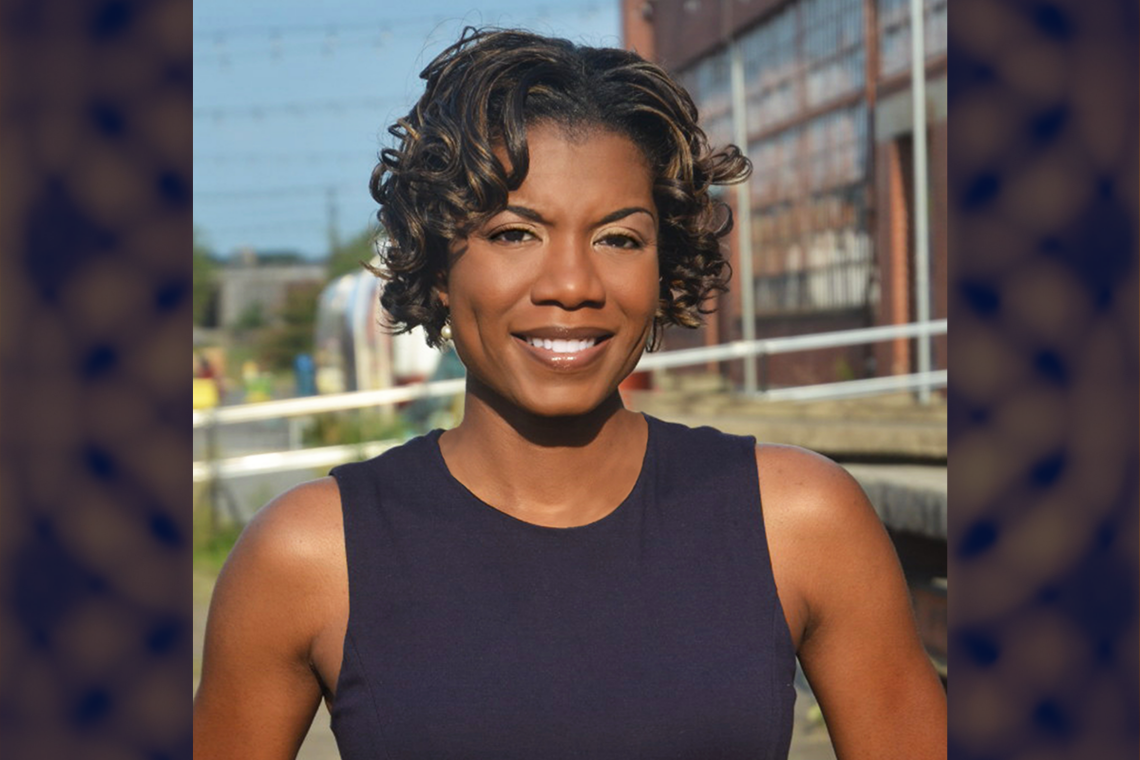 Nicki Washington is a woman on a mission: As a professor of the practice of computer science at Duke, she teaches a course called Race, Gender, Class & Computing, which explores the diversity challenges in computer science and the effects that this lack of inclusion has on technology.
"I have long argued that computer science needs a stronger dose of social sciences as part of its curriculum and this class is a chance to do that," she said.
This is uphill work. Though women make up over 50 percent of the U.S. population, as well as the majority of Americans now earning college degrees, less than a quarter of computer science professionals are female. African Americans and Latinos also hold computer science jobs at a rate well below their percentage in the U.S. population.
And even when these groups do make in-roads into computer science, new recruits tend to be overwhelmingly male. As a result, women who also identify with a minority group face twice the challenges in both entering the field and then rising in it.
This lack of racial and gender equity is seen as counterproductive to innovation, Washington said. Different backgrounds mean different perspectives, which leads to new ways of assessing problems and creating solutions.
"I have long argued that computer science needs a stronger dose of social sciences as part of its curriculum and this class is a chance to do that."
-- Nicki Washington
Washington is in a strong place to help change happen. A Durham native, she earned her bachelor's degree from Johnson C. Smith University, a master's from N.C. State and went on to become the first African-American woman to receive a Ph.D. in computer science from State in 2005.
She also worked with some of the best-known names in technology before joining academia and teaching innovative courses in computer science while working for both Howard and Winthrop University.
Washington said she recognizes the need for a key goal behind her new Duke course: While programs like ProjectCSGIRLS and Black Girls Code can effectively recruit women and members of underrepresented populations to computer science, simply adding new representation to the field is not enough.
"I want students who are often viewed as the 'traditional' image of a computer science student in my class," she said. "Because we have to not only change the opportunity pipeline, we need to change the working environment itself. We have to change the mindset of a workforce that is overwhelmingly white, Asian and male so that we all recognize that new perspectives lead to more innovation."
Originally scheduled to be offered next spring, Washington credited the faculty of Duke's Computer Science Department with encouraging her to debut Race, Gender, Class & Computing this semester instead, given its relevance to the Black Lives Matter movement and the issues raised during Duke's Living While Black symposium.
She said former and current department chairs Pankaj Agarwal and Jun Yang for fully supported the shift to the fall as well as colleagues Owen Astrachan and Susan Rodger who showed exceptional support.
To meet this accelerated schedule, Washington had to re-envision the course on a smaller scale and shift it to a virtual platform — no small task, given that it is a class that encourages intimate, often emotionally charged conversations among students. Mindful that many computer science students may not be used to the kinds of discussions the course encourages, Washington has worked hard to anticipate student needs and provide a comfort level that allows them to open up and discuss tough topics.
"One of my goals has been to create a level of safety that makes it easier for students to engage," she said, pointing to several nuances that could affect the way students are willing to use the course's virtual learning platform. "There may be students who don't want to have their video camera on all the time, for a variety of reasons, or students who may not want their family to overhear course discussions because not every member of their household may be as inclusive as they are."
She is confident, however, that she has created a safe space by adjusting class policies and making all keystone assignments individual rather than group projects.
COMPSCI 190 - Race, Gender, Class & Computing is open to all undergraduates and spots are still available in the class. The course can be added until 11:59 PM ET on Aug. 28, Duke's Drop/Add deadline.