5.1 Magnitude Earthquake in Western N.C. Felt on Duke Campus
Crews assessing campus infrastructure for potential damage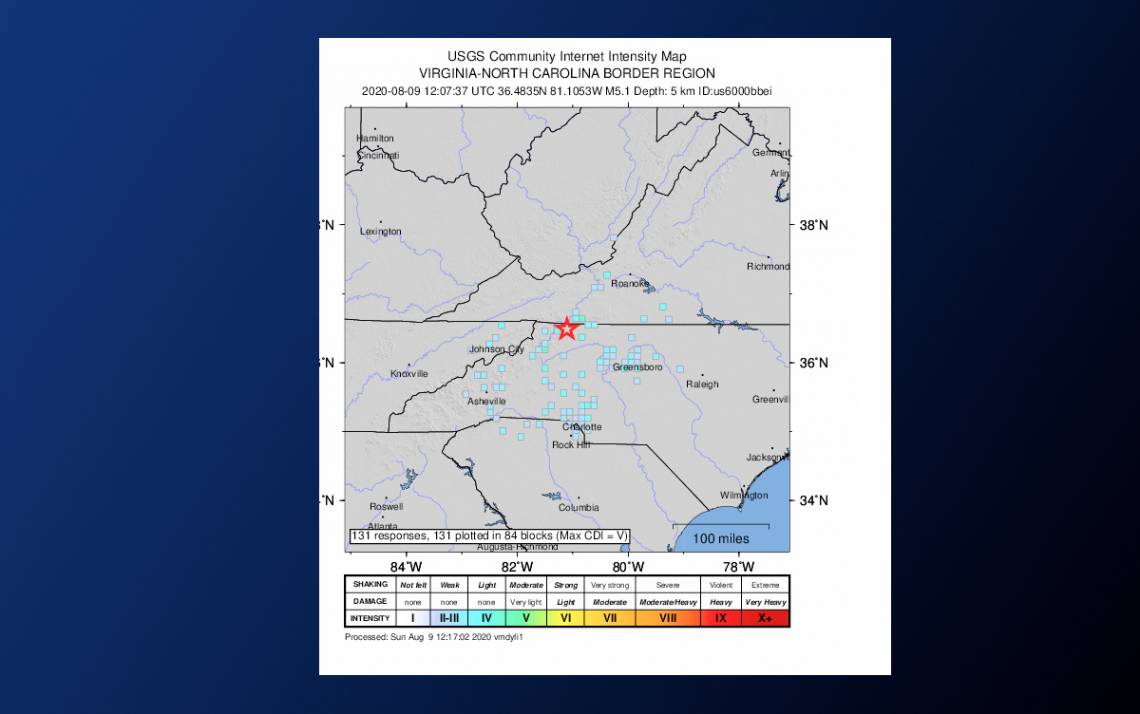 The U.S. Geological Society confirmed a 5.1 magnitude earthquake at 8:07 a.m. Sunday, with an epicenter in Sparta, N.C.
The earthquake was felt as far away as the Triangle area. Members of the Duke community reported feeling effects of the earthquake in Durham.
Kyle Cavanaugh, vice president of Administration and Duke's emergency coordinator, said he felt the tremors from the earthquake early Sunday morning.
"We are not aware of any damage on campus, but we have crews assessing the campus infrastructure now," he said.
More information will be posted as it becomes available.