A Home Away from Home for 20 Years
Duke's Freeman Center for Jewish Life will celebrate its anniversary with a commemorative weekend of free events starting March 27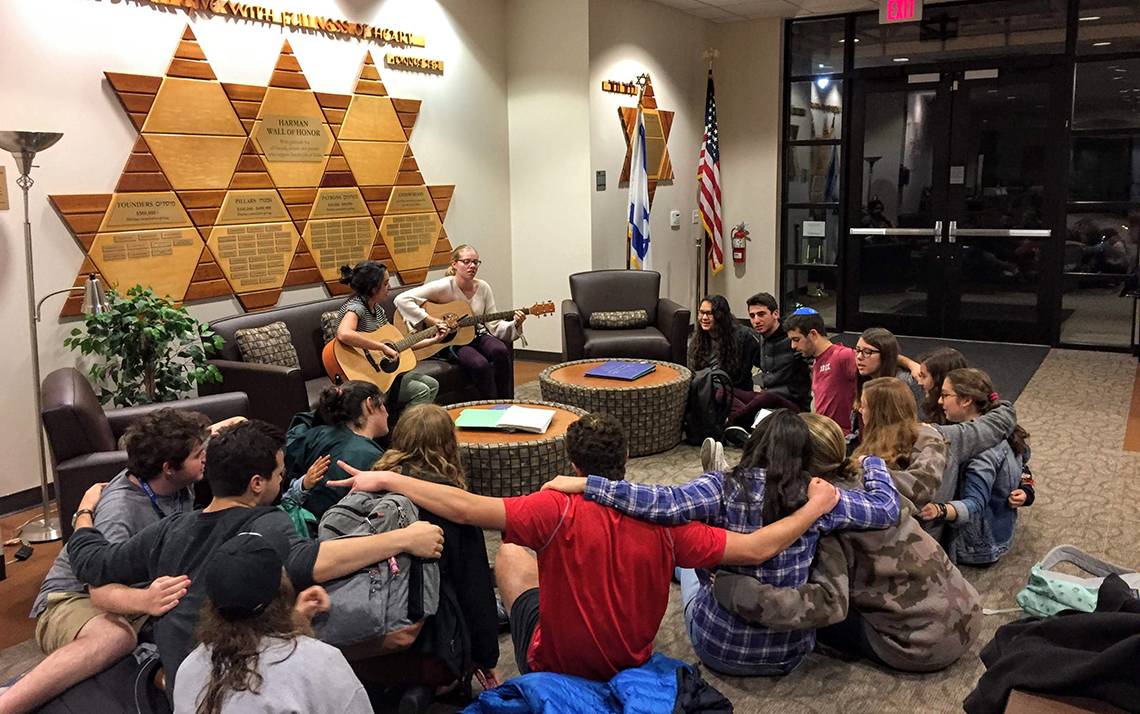 Celebrate the Freeman Center for Jewish Life's 20th anniversary and its influence on the Duke community during a celebration the weekend of March 27.
Festivities for the 20th Anniversary Weekend begin on Friday, March 27, with a celebration of Shabbat, Judaism's day of rest. Guests are invited to tour the Freeman Center, participate in a song session, attend Shabbat services and enjoy a celebratory dinner.
Alumni, parents and friends who can't make it to campus are invited to host a Freeman Center Shabbat in their home. Staff will send a curated Shabbat kit with the list of songs and blessings that will be shared at the Freeman Center that evening, along with fun Duke-themed surprises.
"The Freeman Center is the beating heart of a thriving Jewish community at Duke," said Joyce Gordon, Director for Jewish Life at Duke. "It has transformed how Jewish students and employees gather, study, pray and socialize."
Before the Freeman Center was built at 1415 Faber St., between East and West campuses, the Jewish community celebrated holidays and met around campus in locations such as Duke University Chapel's basement, Paul M. Gross Hall and the former Hillel House on Central Campus.
Duke's Board of Trustees established the Jewish Center Support Fund in 1986 for the planning, funding and management of the center. On Oct. 24, 1999, the center opened.
The Freeman Center is named after Brian and Harriet Freeman, who made a private contribution toward the construction of the building. Harriet was a member of the Center for Jewish Life at Duke Advisory Board, and the couple's three children are Duke alumni.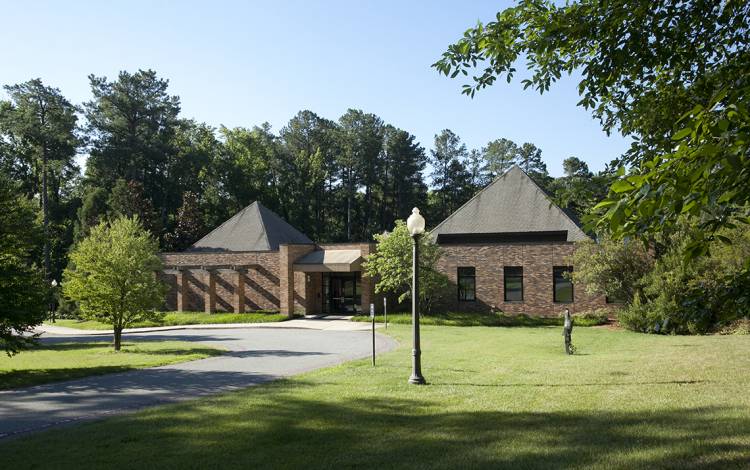 Today, the Freeman Center houses Jewish Life at Duke and the Rubenstein-Silvers Hillel. The center includes space for services, classrooms, study spots, places to hold meetings and lounge areas. The Freeman Center is also home to a kosher kitchen that serves a buffet Monday through Thursday.
As part of the celebration, Judith Ruderman will co-lead a conversation on Saturday, March 28, called "The Freeman Center at 20: An Exploration of The Jewish 'Home Away from Home'." The discussion will include, among other aspects, what the center's unique architecture provides to the Jewish community and thoughts about the future of the space.
Ruderman, former vice provost for Academic and Administrative Services and adjunct professor of English at Duke University, served on the Freeman Center's planning committee in 1986 at the request of former Duke President H. Keith H. Brodie. She explained that the committee was charged with conceiving of a center to provide space for the Jewish community on campus and in Durham to congregate for worship, kosher dining, fellowship and programming.
"I give President Brodie a lot of credit for diversifying Duke in terms of ethnicity, religion and social background," Ruderman said. "We're a better university for having and welcoming a diverse student and employee population."
Matt Bailey, residence coordinator for Swift Quad, has attended services and social activities at the Freeman Center for a year and a half. Bailey enjoys using the space to reflect at the end of the week and get to know students over board games like "Settlers of Catan."
"It's been lovely to have a space where you can build a community to worship, eat and celebrate with," Bailey said. "Getting connected with the center has become one of the best parts of being at Duke."
The Freeman Center for Jewish Life's 20th-anniversary events, initially scheduled for the weekend of March 27, have been postponed until further notice due to the coronavirus. No make-up date has been set. Contact Aviv Sheetrit at aviv.sheetrit@duke.edu for more information.