Ways to Develop Your Cultural Intelligence
Duke resources are available to form diverse partnerships
On a brisk fall afternoon on the Bryan Center Plaza, Elchanan Solomon sat and chatted in Spanish with Maria Carolina Cuellar about a trip to Boston.
Suddenly, Solomon stopped mid-sentence. He didn't know how to say snowflakes.
Cuellar, a native Spanish speaker from Chile, pulled out a piece of paper and wrote "copos de nieve" for Solomon.
"We're learning a language and connecting about our shared experiences," said Solomon, assistant research professor of mathematics at Duke. "We come from different parts of the world but can still discuss food, travel and family."
Cuellar, who is visiting Durham while her husband completes a medical fellowship at Duke, wants to improve her English, and Solomon wants to learn Spanish, so the partnership is a perfect fit. They connected through the Duke Language Partner Program, an International House offering that pairs two native speakers of different languages.
The program is among the resources available to Duke community members who want to build their cultural intelligence. Here are some other ways to build diverse partnerships.
Attend talks on a variety of topics

SangHee Jeong, who advises students on global and civic engagement opportunities at the Duke Academic Advising Center, attends "Wednesdays at the Center," a weekly series at the John Hope Franklin Center, to learn about the work of scholars, artists and others.
Jeong has attended lectures about U.S.-China relations, student research in India and Taiwan's effort to teach Buddhism.
"The more I learn, the better I can suggest programs and courses that would benefit and enrich students' academic experience," said Jeong, director of academic engagement for the Academic Advising Center.
The talks, which include a light lunch, are noon to 1 p.m. on Wednesdays during the academic year.
See the schedule online and find other talks on the Duke Calendar.
Connect with the International House

Duke's International House offers programs to help Duke community members from all over the world learn from each other and become open-minded global citizens.
Among the programs are various foreign language clubs, as well as the International Friends Program that matches international students, scholars and spouses with Duke community members.
Learn more about International House programs here.
Check your implicit bias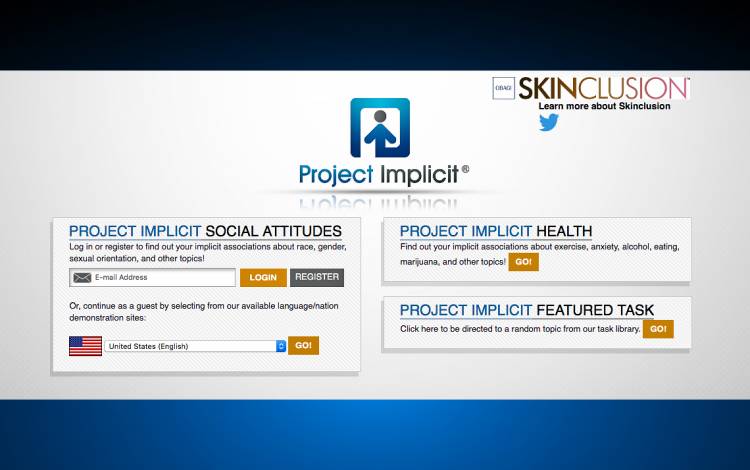 Duke community members can take the voluntary and confidential "Implicit Association Test" through the Office for Institutional Equity website.
The test investigates thoughts and feelings that are largely outside of active awareness or control. Individuals who take the tests can find out implicit associations about race, gender, sexual orientation and other topics.
"The tests make us more vigilant toward how our biases may be impacting our choices and decisions," said Robert Crouch, director of diversity, equity and inclusion for Duke's Office for Institutional Equity.
Take the test.
Have a story idea or news to share? Share it with Working@Duke.