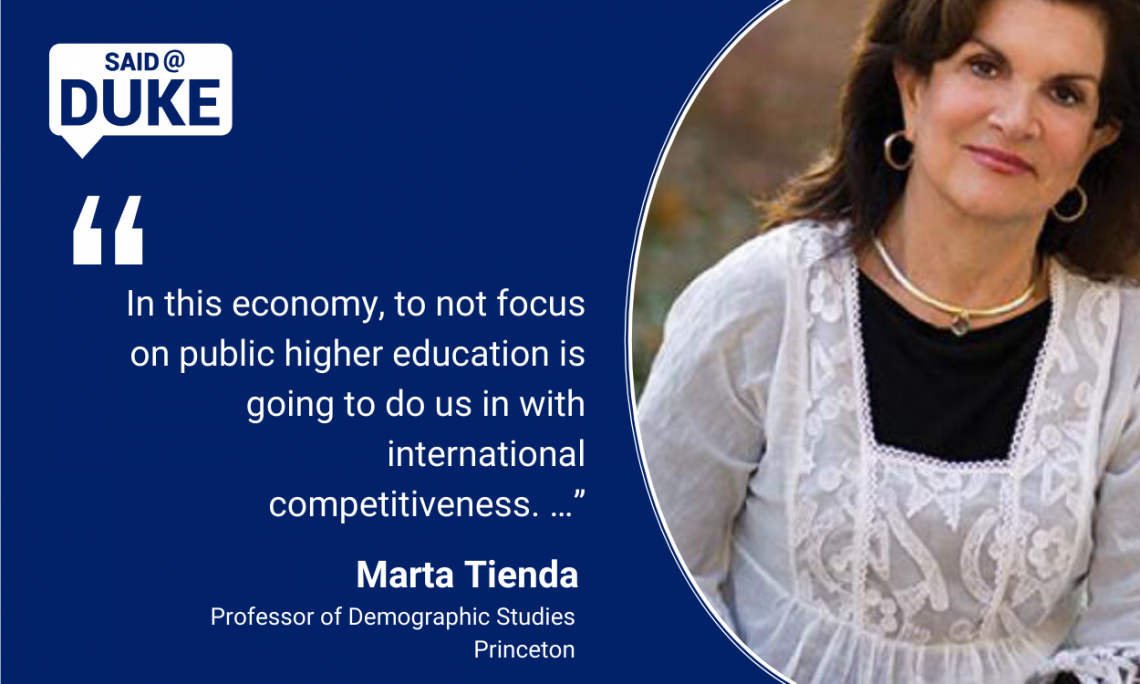 Marta Tienda, a professor of demographic studies and professor of sociology and public affairs at Princeton University, spoke last week about inequality in the context of public education.
"If we don't continue to invest in both (K-12 and higher ed), we're going to do ourselves in," she said. "It's not an either or, and to not decide is to decide." Her talk at the Sanford School of Public Policy was part of the Center for Child and Family Policy's Sulzberger Distinguished Lecture series.
For more Said@Duke, click here.