Celebrating Two Decades of Empathy and Expertise
Duke Decedent Care fills vital role by helping families navigate end of life process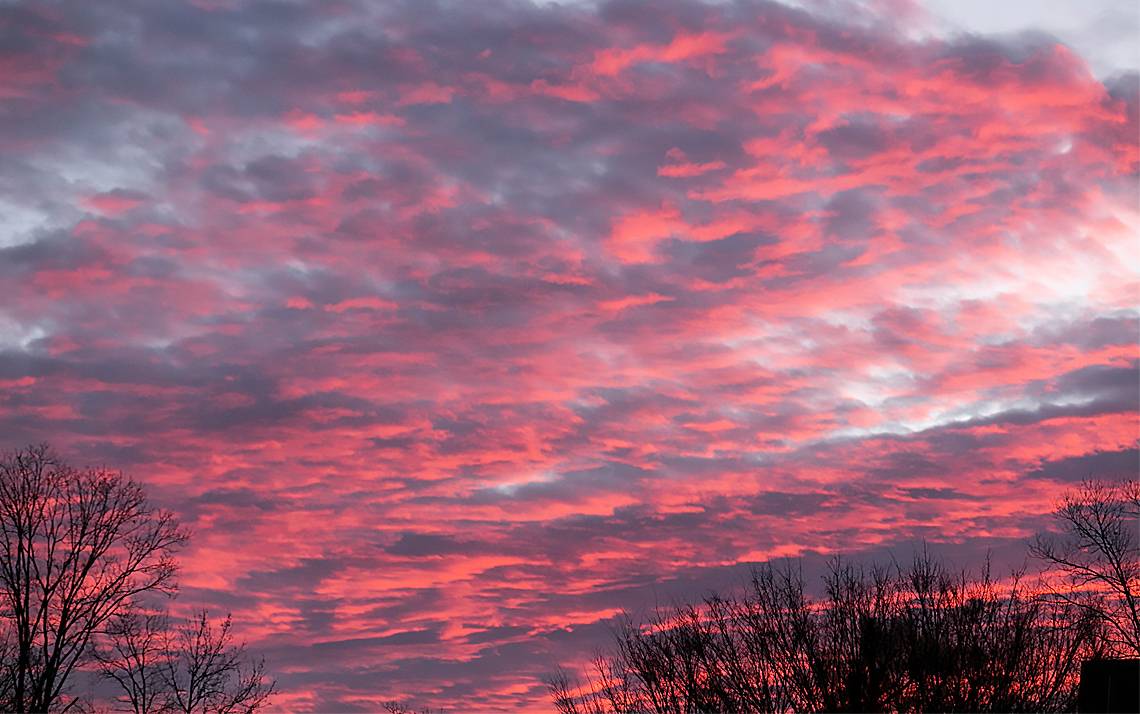 Joseph Wiley knows that most of the people he meets while doing his job do not want to be speaking with him. He also knows that the only way he can help them is to bring as much sympathy as possible into each encounter.
As a Decedent Care Representative for Duke University Hospital, Wiley visits people who have just lost a loved one and, in addition to feeling immense grief, also face decisions, questions and uncertainties related to immediate next steps.
It's Wiley's job to help family members begin to chart a path forward. When he walks into these situations, Wiley keeps one thing at the front of his mind: "I think 'If that was me, how would I feel? How would I want someone to speak to me?'" Wiley said.
Using seemingly endless reserves of patience, empathy and focus, staff members of the Decedent Care Program play a vital role in Duke University Hospital's most difficult moments. When a patient dies, this team helps those left behind.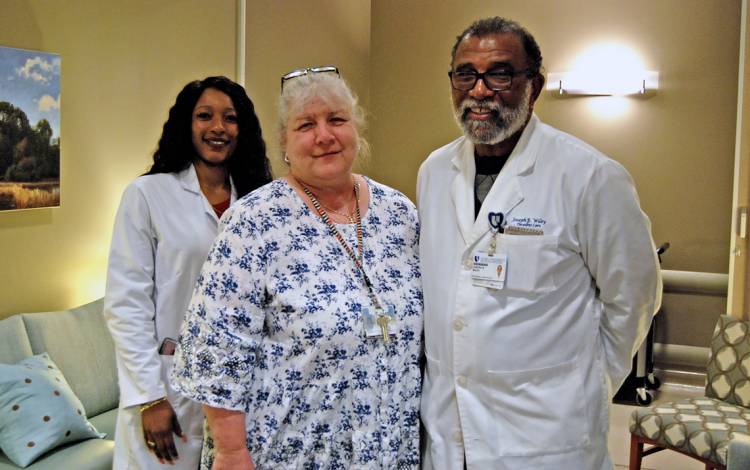 This month, the Decedent Care Program marks 20 years of providing this service to Duke.
"You do this because you have a heart of service," said Ellen Robinson, the administrative manager of the Decedent Care Program. "Everybody that works at this hospital cares and wants to get in there to help and make things better. That's really hard when there's no hope and all possibilities have been exhausted. But that's what we do."
In the late 1990s, Duke University Hospital pulled together a team of administrators and caregivers to explore ways to enhance end-of-life care. A result of the effort was the creation of the Decedent Care Program.
Previously, the work of the Decedent Care Program was done by several different entities within the hospital. This required grieving families to meet with several different staff members – and in some instances nurses or doctors – to go over important details.
"The Decedent Care Program was a way to make sure we had a consistent process around end of life care and organ donation," said Tracy Gosselin, Duke University Hospital chief nursing and patient care services officer. "We also worked to have a consistent process for working with the families as well. When there is a death, there are a lot of legal issues and things that families may not know. This ensures that people get the information they need as some of the decisions they need to make cannot wait."
In the years since the program started, the staff has expanded from five to eight people. But each member has the same mix of empathy and organization.
"We're meeting families at one of the lowest points in their life," said Decedent Care Representative Chantesh Allen. "You need a lot of compassion, a lot of patience and a lot of understanding."
Robinson said her team responds to around 1,500 to 1,600 calls per year with the goal of responding to each one within 15 minutes. And each case requires the Decedent Care staff members to complete several important steps.
The Decedent Care team members consult with physicians, nurses and care team members to learn about the patient's situation before meeting with family members.
"We just want them to have a good, informed idea of what their options are and what they may or may not choose," Robinson said.
The Decedent Care team also works in collaboration with organizations such as Carolina Donor Services, Miracles in Sight, the Office of the Chief Medical Examiner and Duke Hospital teams such as Pathology-Autopsy Services, Anatomical Gifts, Pastoral and Bereavement Services and others to help grieving families navigate a variety of issues.
"There is so much that goes on behind the scenes in Decedent Care," said Artie Hendricks, senior clinical administrative chaplain with Palliative Care and Bereavement Services and a close collaborator with the Decedent Care team. "The Decedent Care representatives, at any given moment, are processing paperwork, meeting families on the units, working with funeral homes, arranging transport services and managing numerous phone calls."
While the work that must be done after a patient dies is substantial, for the past 20 years, the Decedent Care Program has helped make the roles played by grieving family members and caregivers as easy as possible.
"I think we are one of the silent blessings of the hospital because a lot of people don't know what we do," Allen said. "We're taking care of people's loved ones. … And they're all people's loved ones."
The members of the Decedent Care team are:
Bryan Galbreath
Joseph Wiley
Timothy Rainey
Michael Arges
Chantesh Allen
Demetris Yarborough
Kristen Deem
Christion Waters
Have a story idea or news to share? Share it with Working@Duke.