Academic Council Report: Duke-Durham Relations Are Longstanding, Deep and Moving Forward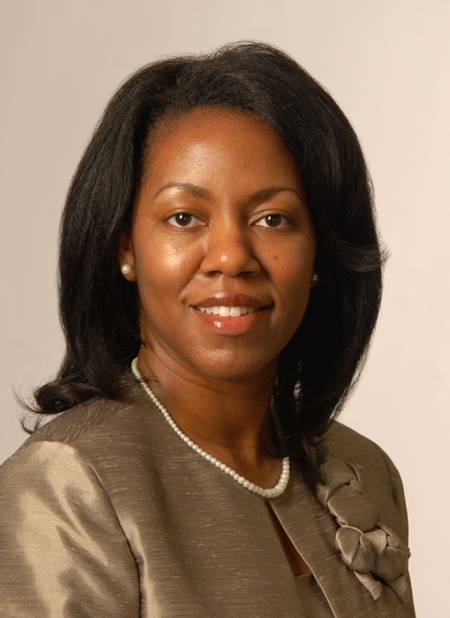 Within the first weeks of her arrival at Duke as vice president for Durham and community affairs, Stelfanie Williams was presented with a light rail controversy that appeared to damage Duke-Durham relations.
But speaking to faculty at the Academic Council last week, Williams said she learned something important during the episode: Duke's partnerships with community organizations on major issues – including affordable housing, job development, population health and education – are longstanding and deep, and beyond a single issue.
That includes even transportation, where Williams said Duke continues to work with local and regional officials to move forward on a variety of projects. "My own view is people have turned the page and are looking now for what are the transportation options for the future," Williams told faculty. "We are part of that discussion. Good ideas are being considered."
"We all believe there are a number of lessons learned from the light rail discussion. But it's also clear that the issues involved [in light rail] went well beyond Duke's concerns."
Duke is focusing its community efforts on projects that meet three criteria: These must be aligned with the missions of the university and health system; be related to quality of life in the community; and be identified by Durham community stakeholders as key priorities.
That final criteria means that Williams is doing a lot of listening around the city and county, and Williams said she has spent much of her first months in her job meeting with local government officials and non-profit organization leaders. "We can't solve these problems alone," she said. "There are more than 6,500 non-profit organizations working in the Triangle. These community-based organizations are doing great work. We want to be their supporters."
Her office grew out of the Duke-Durham Neighborhood Partnership, which was launched in the 1990s under President Nannerl O. Keohane and focused on the neighborhoods surrounding the campus. The purpose was to shore up Duke adjacent communities, several of which were in a period of decline.
Durham's situation has changed dramatically since then, and Duke's outreach now extends across the city and county, Williams said. "The social and economic challenges we addressed in the Duke Durham Neighborhood Partnership exist beyond the boundaries of those neighborhoods," Williams said. "This is also true in education."
She noted that this semester there are more than 500 Duke students working in some fashion in connection with Durham Public Schools.
Williams said Duke will host a series of listening sessions with community experts beginning in February organized around a number of priority social and economic concerns in the region. These include education, community health, affordable housing and community development, job training and civic engagement.
"We will identify a handful of issues on which we can advance and have some impact," Williams said. "If our office gets involved in too many things that aren't tied into key priorities, we won't do anything very well. But we will continue the process of talking with community leaders and identify what quality of life issues they need us to make a difference."