How to Be Your Own Successful Project Manager
The core themes of project management can help guide your work
When Will Niver began working with a Bass Connections team studying the coal industry, he brought along plenty of knowledge about the subject's economic, environmental and policy issues.
But tasked with organizing the workflow of a team of faculty members and students, he realized that there were other skills he'd need to lean on for the group to reach its goal.
Earlier this year, when he saw an email about a workshop teaching project management skills to community members working with Bass Connections teams, he signed up immediately.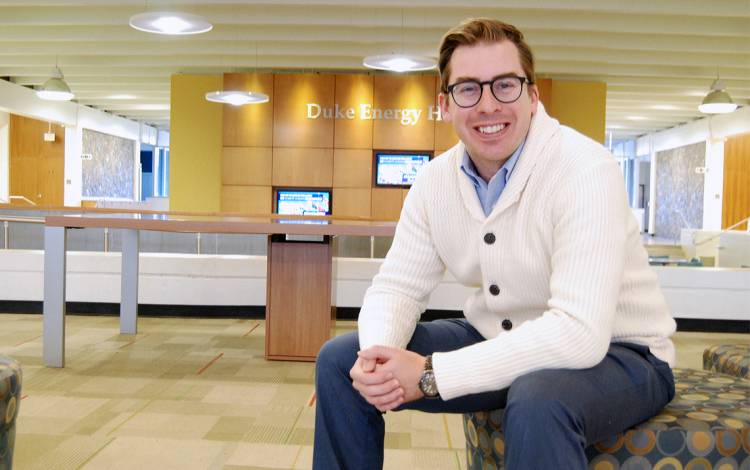 "I thought 'Man, I wish I'd done this sooner,'" said Niver, research analyst for  Duke's Energy Initiative. "I found it incredibly informative and super helpful."
While most think of project managers as the people who oversee complicated construction projects or complex research studies, many themes at the heart of project management can be used in nearly any setting where an objective is trying to be reached.
Liz Milewicz, Duke Libraries Head of Digital Scholarship & Publishing Services, led the workshop for the Bass Connections team in order to show how project management fundamentals – such as managing finite amounts of time and resources and ensuring everyone involved in a project has a keen understanding of their role – can be applied in academia and beyond.
"When we say project management, we're actually talking about time management, people management, stuff management," Milewicz said. "These are all broadly useful skills."
Here are some project management ideas to keep in mind when tackling your next challenge.
Consider the shape of a Triangle
For a simple illustration of the balance project managers must master, Milewicz, who received training in project management as a Ph.D. student at Emory University, suggests picturing a triangle. One side represents the goal of the project, another represents the time you have to accomplish the goal and the third represents the resources available to get it done.
The challenge is to keep the sides in balance through the life of the project, even though time, resources and the scope of the goal may vary.
That's why Milewicz said it's important to be honest with yourself and your team about what kind of goal you can realistically accomplish given the time and resource constraints you may have. And as things change, you'll need to consider adjusting things such as deadlines, cost or the overall scope of your project.
"Any change in one side of the triangle affects the other," Milewicz said. "If you do something that's really ambitious, and you don't make any change to how much time you're giving the project, you don't have any change to resources, you're not going to be able to accomplish it. Or, if something is taking longer than you thought, you might actually have to reduce your goal. You need to always be thinking about those relationships."
Communicate Clear Roles
Steve Carrow, who's in his 12th year as a project manager with Duke Facilities Management, isn't surprised by the transferability of project management ideas.
"The principles of project management apply throughout life," he said. "Being disciplined enough to manage a budget, your time and the quality of what you're doing, whether it be on a construction project or something else, is something you can apply to everything you do."
Perhaps the most important project management concept Carrow sees is the value of communication.
On a construction site, you can have people working on different tasks in the same space at the same time. That's why Carrow said it's important to make clear who needs to be doing what.
Likewise, when Niver started mapping out how Bass Connections team members were going to accomplish their goal of digging through data and setting up interviews with people touched by the coal industry, he realized it was important to make sure every team member had a firm understanding of their role.
"The idea there is that, when you start something, everyone needs to have a shared understanding of what your contributions will be, when they need to be accountable for those contributions and what the final outcome should look like," Niver said. "If people have different answers to those questions, it can be tricky to reconcile midstream."
Milewicz recommends having conversations about these roles early on. But those conversations need to be ongoing since any change in the project's goals or timeline might mean roles need to shift.
"The success of the project relies on communication between all the people who are stakeholders," Milewicz said. "Establishing good communication early on can make it easier to adjust if you run into any unexpected stuff."
Change Your Plan as the Plan Changes
While planning is a major part of project management, it's important to remember that your plan can't be absolute. Things often change, and whether you're putting together a report or building a residence hall on campus, your plans need to be ready to change with them.
"I can't imagine that there is an industry that embraces change more than construction," said Carrow, who pointed out that ground conditions, availability of materials and requests from project owners often lead to changes in his workflow. "Literally, the plans evolve daily."
Milewicz suggests that, while working on a project, take time to study what you've done and see if the path forward needs to be adjusted. These opportunities can insure you're project is moving in the right direction.
"Planning isn't just essential, it's also constant," Milewicz said. "There's an attitude that you plan it and then you just do it and that's it. But for every moment of a project, there's a little planning going on."
Interested in Learning More?
To help with the success of their teams, Bass Connections put together a collection of project management resources, providing advice on, among other topics, how to build a team and how to improve communication. The information is a helpful place to start when it comes to embracing the lessons of project management.
LinkedIn Learning and Duke Learning & Organizational Development also offer project management courses.
While Milewicz has no project management workshops on the schedule right now, she and her team are available for consultations. Contact them at askdigital@duke.edu.
Have a story idea or news to share? Share it with Working@Duke.