Washington Duke Inn Reopens after Brief Chimney Fire Friday Morning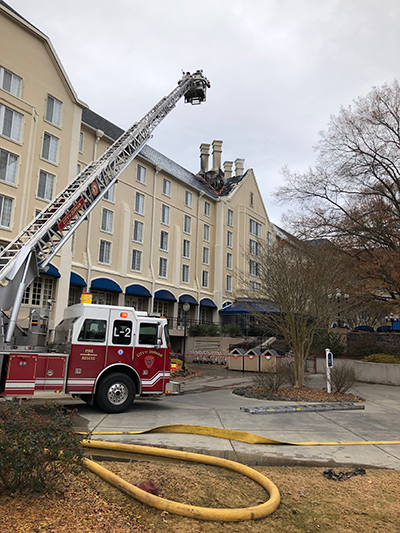 There was a fire in a chimney stack on the roof of the Washington Duke Inn on Friday morning. Thanks to the swift response by Durham Fire Department, the fire was extinguished quickly. There were no injuries reported.
University Emergency Management personnel have been on the scene since the fire was reported and continue to work closely with the Durham Fire Department as they assess the damage and ensure there is no ongoing risk.
The Washington Duke Inn will be closed to the public for several hours. Please avoid the area so that the Emergency teams can complete their work. [Update: The Washington Duke has reopened Friday afternoon.]