Duke Staff and Faculty Honored at Memorial Service
Duke University Chapel ceremony recognizes employees who have died in the past six months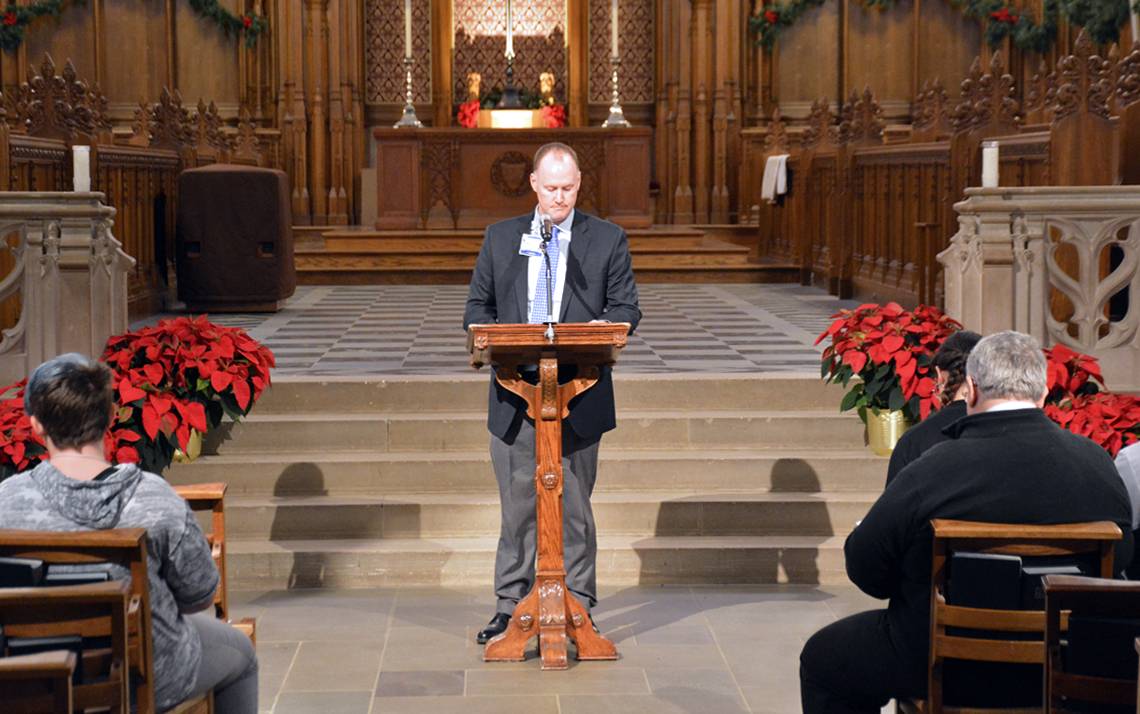 Duke University Chapel housekeeping specialist Beverly Jordan took a quiet moment on Thursday afternoon to light a candle inside the Chapel.
She thought about lost colleagues – Michael Johnson and William Earl – during the staff and faculty memorial service honoring employees who have passed away in the past six months.
"I come every year," Jordan said. "Even when I don't know anyone, I like to show my respect and appreciation for all of their contributions."
The service is a bi-annual event, and Thursday's gathering honored 130 staff and faculty who have passed since March of 2019, as reported to Duke Human Resources. Another memorial service is held in April at Duke University Hospital. The Duke University Chapel and Duke Health's Chaplain Services staff organize the service.
"Who we are as people, and as a University, are because of those loved ones who have been part of our lives and part of the work here," said Rev. Bruce Puckett, Duke Chapel's director of worship and community ministry, to start the service.
The service included a reading of all staff and faculty names, organ music by Duke Chapel Organist Christopher Jacobson, a candle lighting and a performance of "Take My Hand, Precious Lord" by William Dawson, performing artist in residence for Arts & Health at Duke.
"The people we honor have invested a portion of their lives to Duke," said Artie Hendricks, senior clinical administrative chaplain for Duke University Hospital. "Every one of them has played a part in making Duke what it is today. It's important to recognize their contribution."
See the full list of staff and faculty honored at the service here.