Save Big on Duke Football Tickets
Duke employees can enjoy discounts to four upcoming Blue Devils home games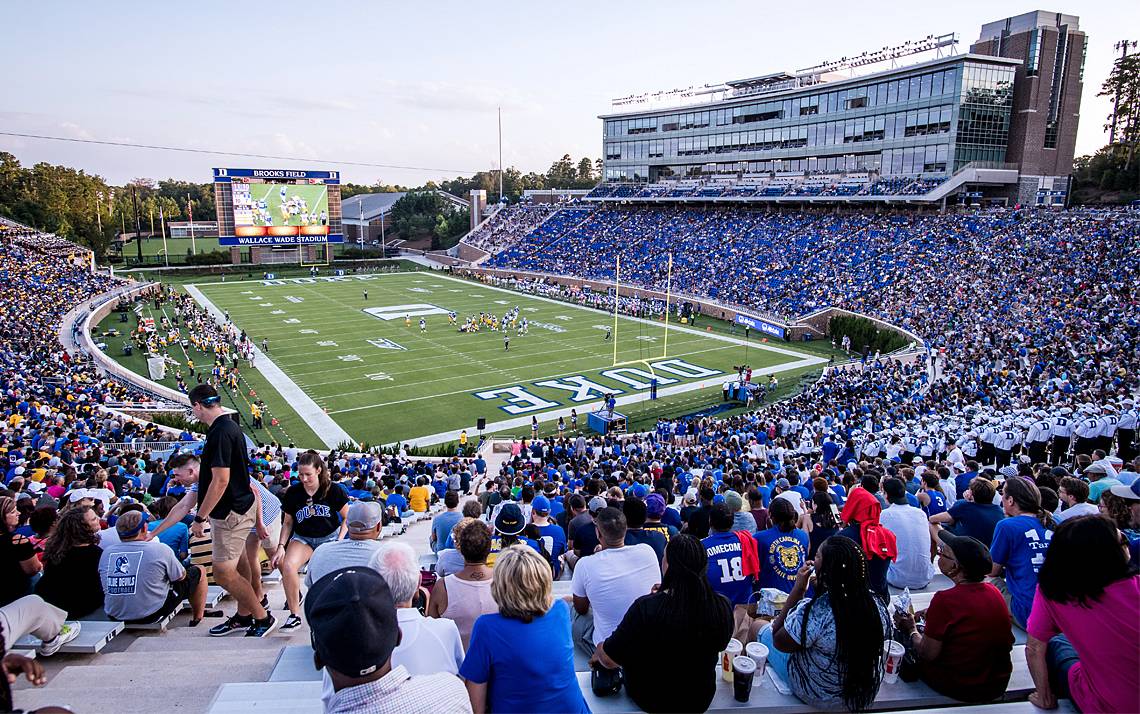 If you had fun at the Duke Employee Kickoff Celebration or missed it and want to experience Blue Devils football game day fun, Duke Football has some ticket offers for all Duke employees.
Discounts are available for four upcoming home games:
Get seats in the Duke student section for $10 for the October 5 home game against Pittsburgh, which falls over fall break. Take advantage of this deal here.
The October 5 game against Pittsburgh is also "Durham Night" when residents, including employee residents, can buy single tickets for $8, or four tickets for $27. This offer includes free general public parking and a food and drink voucher with each ticket. Visit goduke.com/durham for more details on Durham Night.
Purchase a special package of single tickets to four of the Blue Devils remaining homes games – against Pittsburgh on October 5, Georgia Tech on October 12, Syracuse on November 16 and Miami on November 30 – all for $50. Click here to take advantage of this deal.
On September 7, 11,649 Duke employees attended the Blue Devils' 45-13 season-opening victory against North Carolina A&T. All told, the crowd of 38,313 fans was the largest for a home opener in program history and brought plenty of energy to Brooks Field at Wallace Wade Stadium.
"Thanks to all of our employees who came to the North Carolina A&T game – your energy was contagious and played a significant role in our victory over a very good opponent," Duke Football Coach David Cutcliffe said. "We certainly hope you'll join us for these four Saturdays."
Duke employees can also access the deals by calling the Duke Athletics Ticket Office at 919-681-2583 or visiting the ticket office in the Scott Family Athletics Performance Center between the hours of 8:30 a.m.-5 p.m., Monday-Friday.