PUBLISHED
Celebrating Constitution Day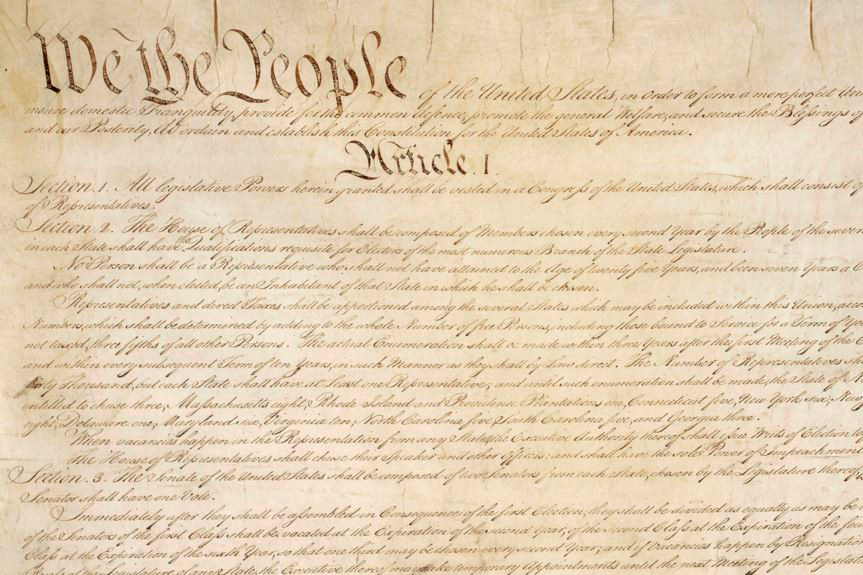 The U.S. Constitution was signed on September 17, 1787. Through our evolving understanding of its strengths and shortcomings, this remarkable document has guided our efforts to build a more perfect union in the decades since.
Carol Berkin, Presidential Professor of History at Baruch College, will speak about the Constitution from 6:30 to 7:30 p.m. Thursday, Sept. 19, at the Freeman Center for Jewish Life. The event is sponsored by the Duke Program in American Values and Institutions, and all members of the Duke community are invited to attend.
CELEBRATE CONSTITUTION DAY WITH THE DUKE PROGRAM IN AMERICAN VALUES AND INSTITUTIONS
The Duke Program in American Values and Institutions marks Constitution and Citizenship Day by giving the Duke community and the general public opportunities to learn about efforts by the American founders and subsequent generations to create a "more perfect union." Our Constitution Day events examine the political philosophies and real world events that shaped the American Founding.
The program has provided a collection of original material exploring aspects of the Constitution, including a letter from Abigail Adams imploring her husband to not forget the rights of women, to Lincoln's Gettysburg Address and writings by William Lloyd Garrison and Frederick Douglass on the Constitution and slavery.
Visit program's the Constitution Day site here.