Said@Duke: Donna Chavis on How Major Storms Can Prolong Poverty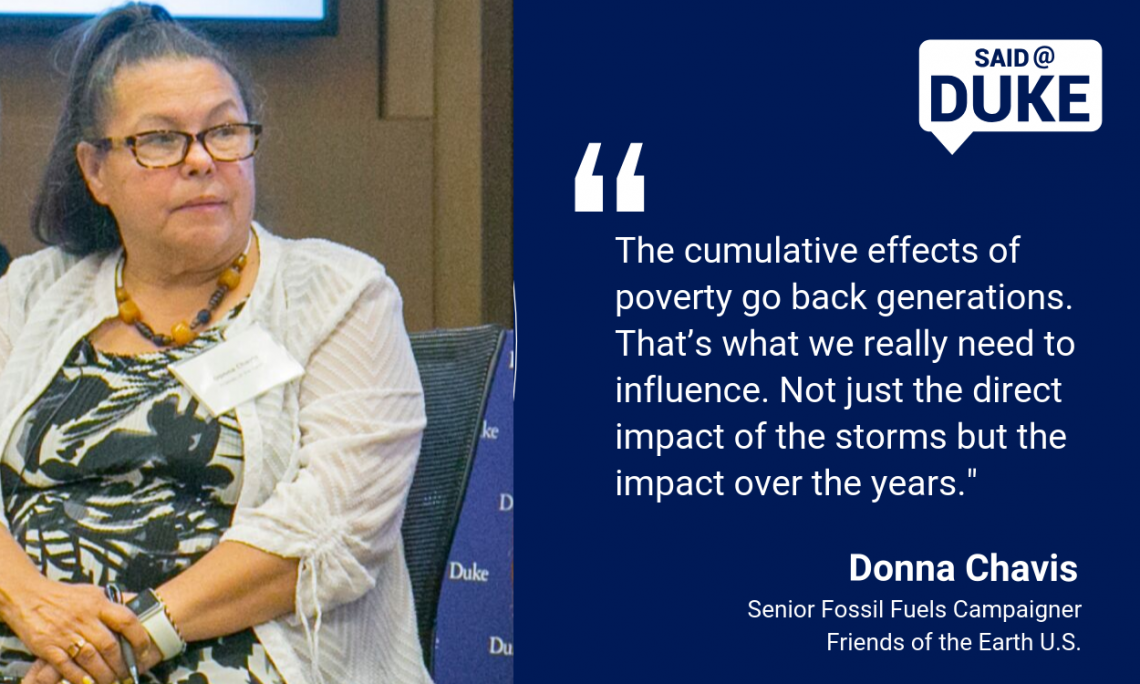 Donna Chavis, senior fossil fuels campaigner with Friends of the Earth U.S. and a member of the Lumbee tribe of North Carolina in Pembroke,  addresses the importance of affordable housing and the impact of major storms on low-income residents during a panel discussion Wednesday at the Duke-sponsored conference, The Coming Storm: Using Science to Build Community Resilience. The conference brought together Duke experts, environment groups, and local and state government officials who shared research, first-hand accounts and other information. Local media also attended. 
For more Said@Duke, click here.