Flags Lowered In Honor Of El Paso And Dayton Shooting Victims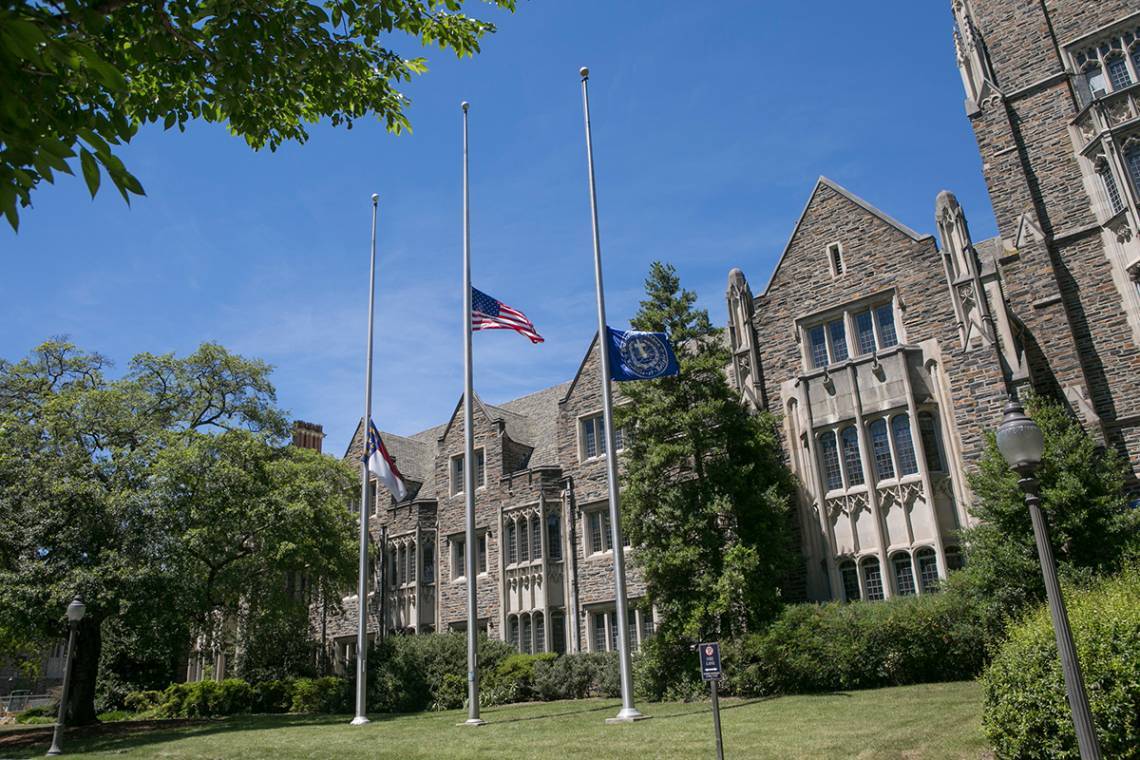 All flags have been lowered to half-staff on East Campus, West Campus and the Medical Center in honor of the shooting victims in El Paso, Texas, and Dayton, Ohio.
The shootings over the weekend have left 31 dead and dozens wounded.
North Carolina Gov. Roy Cooper ordered all federal and state flags lowered until further notice to honor the shooting victims and two North Carolina-based soldiers who recently died -- U.S. Army Pfc. Brandon Jay Kreischer and Spc. Michael Isaiah Nance, both members of the Army's 82nd Airborne Division at Fort Bragg.