A Roadmap for Elder Care
Duke Family Support Program helps employees caring for aging family members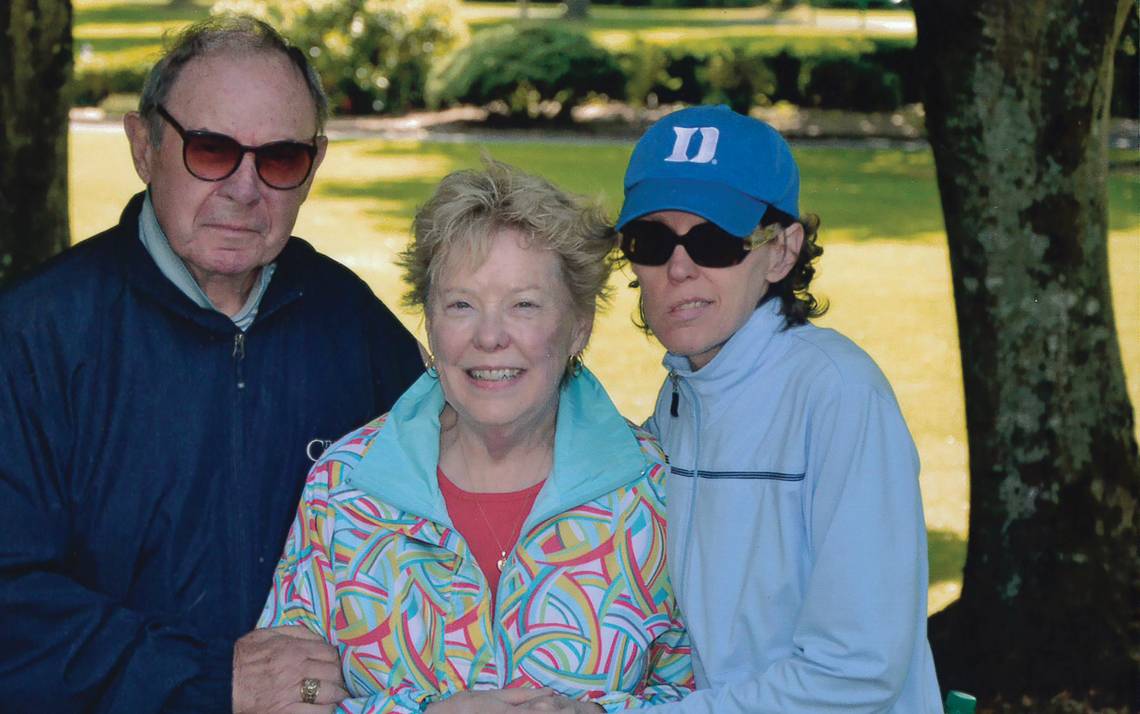 By 2016, strokes had robbed Debra Kelly's father, George, of the mobility the former football coach had cherished during his active retirement. And dementia was unraveling memories he'd made with his three children and wife of nearly six decades.
A few hours away from her parents' home in New Bern, where her brother and his family helped care for her father, Kelly felt powerless.
"He was losing a lot of what made him, him," said Kelly, senior research agreements manager with Duke School of Medicine.
A friend told Kelly about the Duke Family Support Program, which, since 1980, has been a resource for people concerned about aging relatives. Kelly joined one of the program's support groups – the Daughters Concerned for Aging Relatives – and found that she wasn't alone.
"Caring for a loved one with dementia is a journey fraught with sorrow, frustration and many, many lessons," said Kelly, whose father died in 2018. "This group provided a safe and supportive community in which to give a voice to those sorrows and frustrations, and a place to share and learn lessons from other people who are going through something very similar."
The Duke Family Support Program, funded in part by a grant from the North Carolina Department of Health and Human Services, provides free telephone consultations and referrals to local services for all North Carolina residents. It also organizes specific support groups for family members, spouses and children of people with cognitive disorders.
Duke employees have an added benefit of a free face-to-face, confidential consultation with a Duke Family Support Program team member who helps with a personalized plan to care for a loved one, which helps relieve stress.
"No one thinks about this in advance," said Lisa Gwyther, Duke Family Support Program founder and associate professor in the Department of Psychiatry and Behavioral Science. "It's not predictable, and that's what makes it tough for many families."
Gwyther said that people often seek consultations when a family member is showing signs of, or has just been diagnosed with, a cognitive disorder. Other common situations include when a relative can no longer live alone and the next step is unclear, and when there is a disagreement among family members about long-term care plans.
The program is on pace to have around 275 consultations with Duke employees this year.
"Caring for an aging relative usually isn't what people have planned, welcomed or signed up for," said Duke Family Support Program Director Bobbi Matchar. "We hope they leave with a little bit of a roadmap in terms of what they can do."
For more information, visit dukefamilysupport.org or call 919-660-7510