Improve Your Health In 15 Workouts
Fit in 15 program challenges employees to start and stick with work outs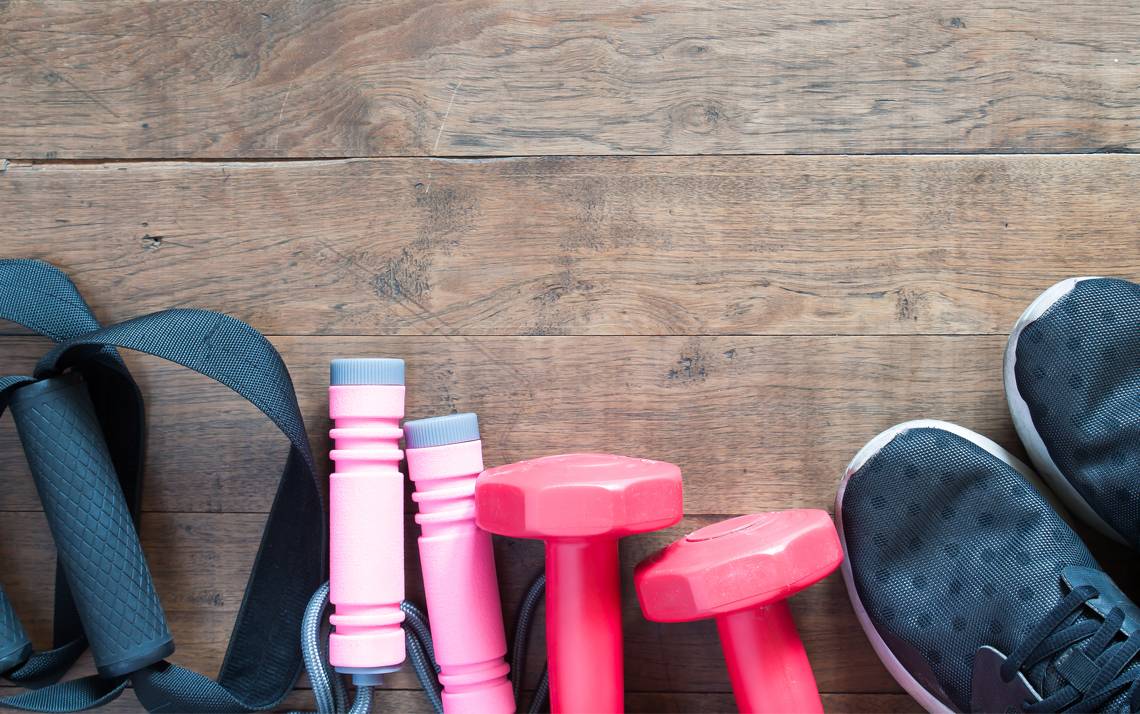 Mark your calendars and start planning workouts to take part in a fitness challenge in August.
Registration is underway for "Fit in 15," which encourages Duke staff and faculty to exercise for at least 30 minutes for 15 days between Aug. 1 and 31. LIVE FOR LIFE, Duke's employee wellness program, created Fit in 15 to encourage the Duke community to commit to an exercise plan.
"Fit in 15 is a short and simple program that gets employees fired up about being active," said Jaclyn Ruemmler, fitness specialist with LIVE FOR LIFE. "It's our way of showing people that you can work your way toward a fitness plan. With fitness, something is better than nothing."
Fit in 15 participants receive weekly emails with workout ideas and motivational tips. LIVE FOR LIFE will also reward employees who complete the challenge with 50 LIVE FOR LIFE Dollars, Monopoly-like money to buy a range of merchandise at the LIVE FOR LIFE Store. Students are welcome to participate but do not receive LIVE FOR LIFE dollars.
The Fit in 15 program is based on the American Heart Association's recommendation that adults get at least 150 minutes per week of moderate aerobic activity, which reduces the risk of heart disease, diabetes and depression.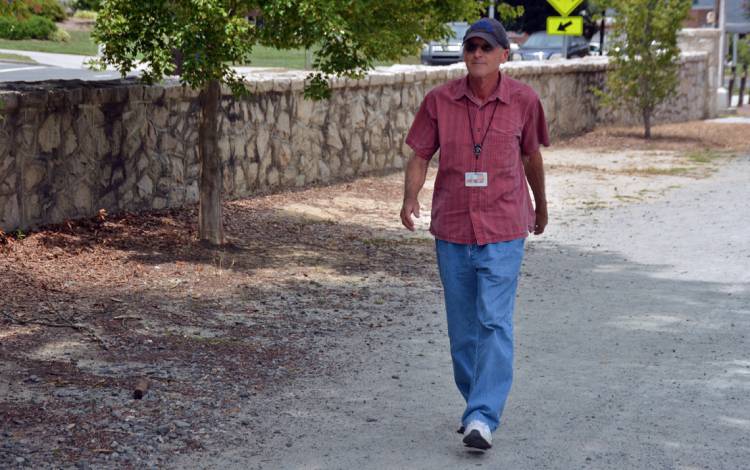 David Eck, registration and information specialist for Duke Continuing Studies, participated in Fit in 15 a few years ago. He will join the program this year.
A regular walker, he enjoys getting the 1.6-mile path around East Campus over his lunch break and takes hikes around the Eno River and the North Carolina Botanical Gardens on weekends.
Eck, who generally walks three to four times each week, has set a goal to walk five times a week during Fit in 15 in August.
"I appreciate anything that gives me a little incentive to do a bit more," he said. "Fit in 15 is a reminder that I should probably walk after work or walk a bit more on the weekends."
Have a story idea or news to share? Share it with Working@Duke.