Find your speed with Duke Run/Walk Club
Sign up now for the free exercise group, which meets Aug. 12 to Oct. 30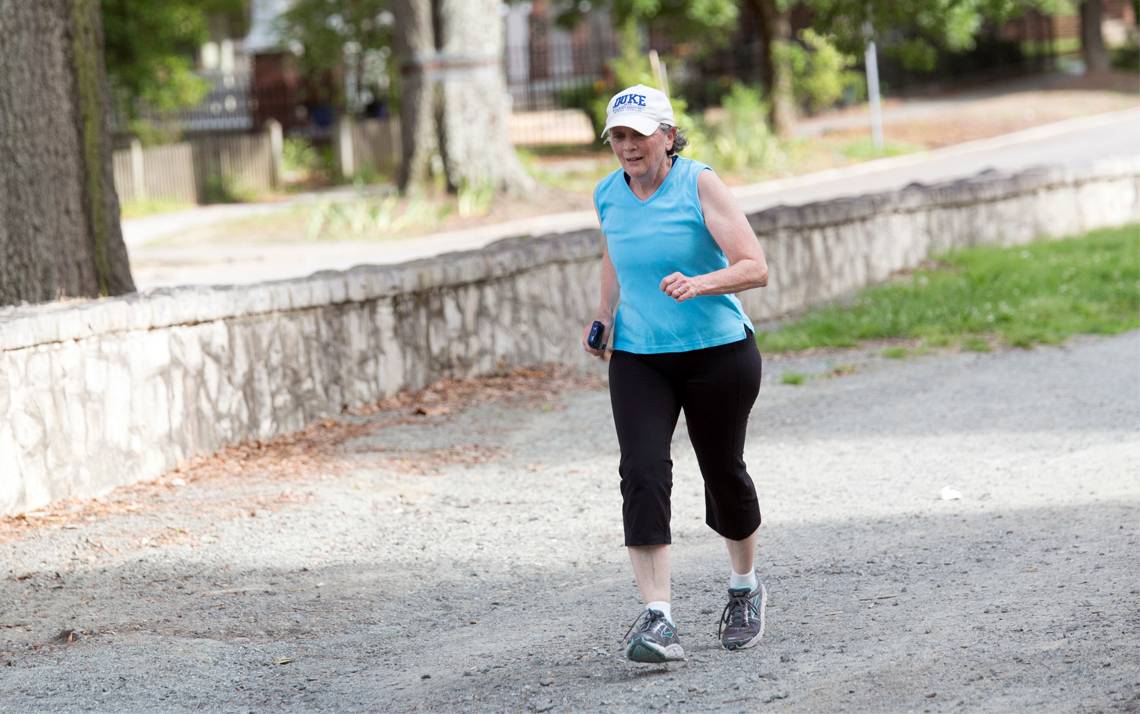 Socialize with colleagues and get your workout in when the Duke Run/Walk Club returns Aug. 12 to Oct. 30.
The 12-week program, which is organized by LIVE FOR LIFE, Duke's employee wellness program, is free for staff and faculty of all fitness levels. The club meets at the following locations on Mondays and Wednesdays:
East Campus: 5:30 p.m. at the section of the wall across from the Human Resources Building at 705 Broad Street. (Beginner and intermediate walkers and runners)
Al Buehler Trail on West Campus: 5:30 p.m. Mondays and Wednesdays. Meet at the Green Zone Al Buehler jogging trail lot off 751/Cameron Boulevard. (advanced walkers and runners)
The Run/Walk Club also includes free events like body composition analysis, yoga sessions and strength classes.
"The Duke Run/Walk Club is here to help you maintain your cardio or reach a new fitness goal," said Christian Kennicott, fitness specialist for LIVE FOR LIFE.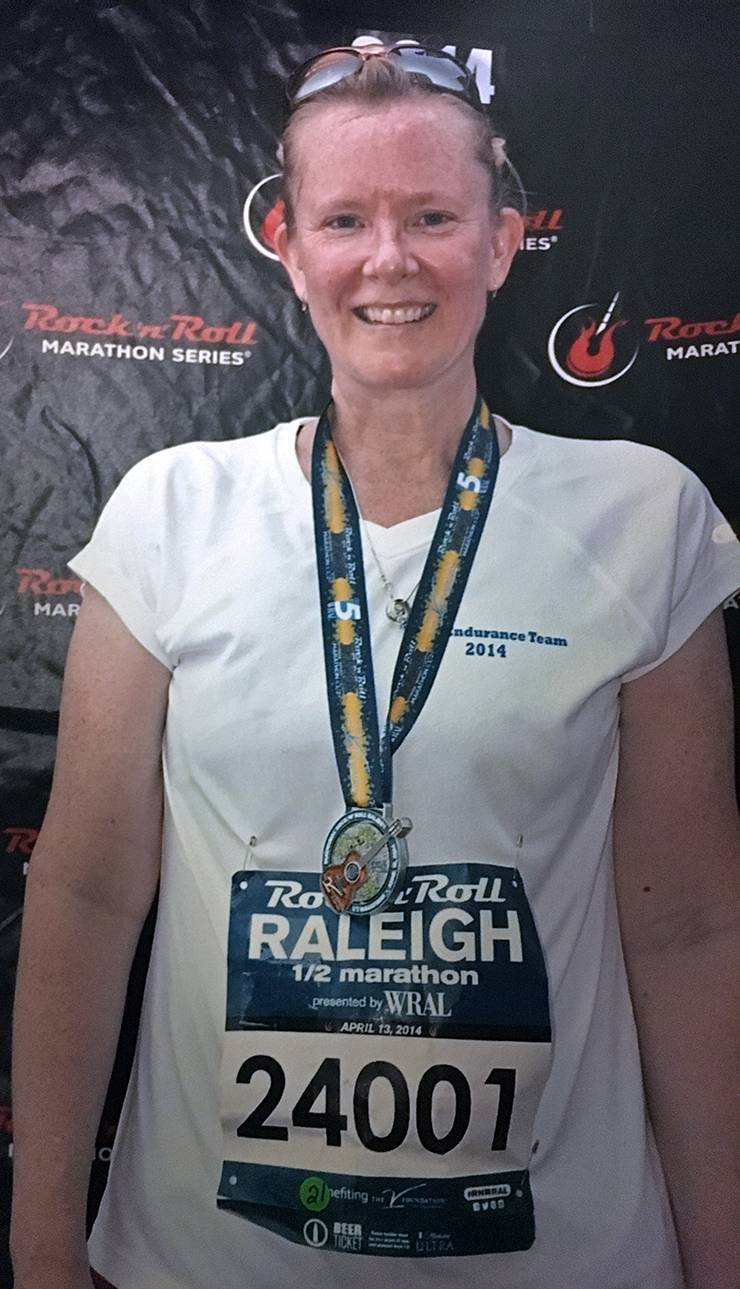 Eve Marion, a research program leader for Duke Clinical & Translational Science Institute, has participated in the Duke Run/Walk Club since 2012. She used the club to gain the confidence and stamina needed to complete the "Rock 'n' Roll" Raleigh half-marathon in 2014 and the Bull City Race Fest half-marathon in 2015. She's considering running the Bull City Race Fest half-marathon again in October.
Marion credits the supportive Run/Walk coaches and other employees participating in the club.
"The camaraderie is fantastic," she said. "Having people to run with makes the workout so much easier and more fun."
Duke community members can also participate remotely by tracking progress online. All members of the Run/Walk Club receive weekly emails with tips, motivation, information about races in the area and local discounts.
Have a story idea or news to share? Share it with Working@Duke.