Parking Permit Renewal Rates for 2019-20
Beginning in August, rates increase between 25 cents and $10 per month, depending on permit type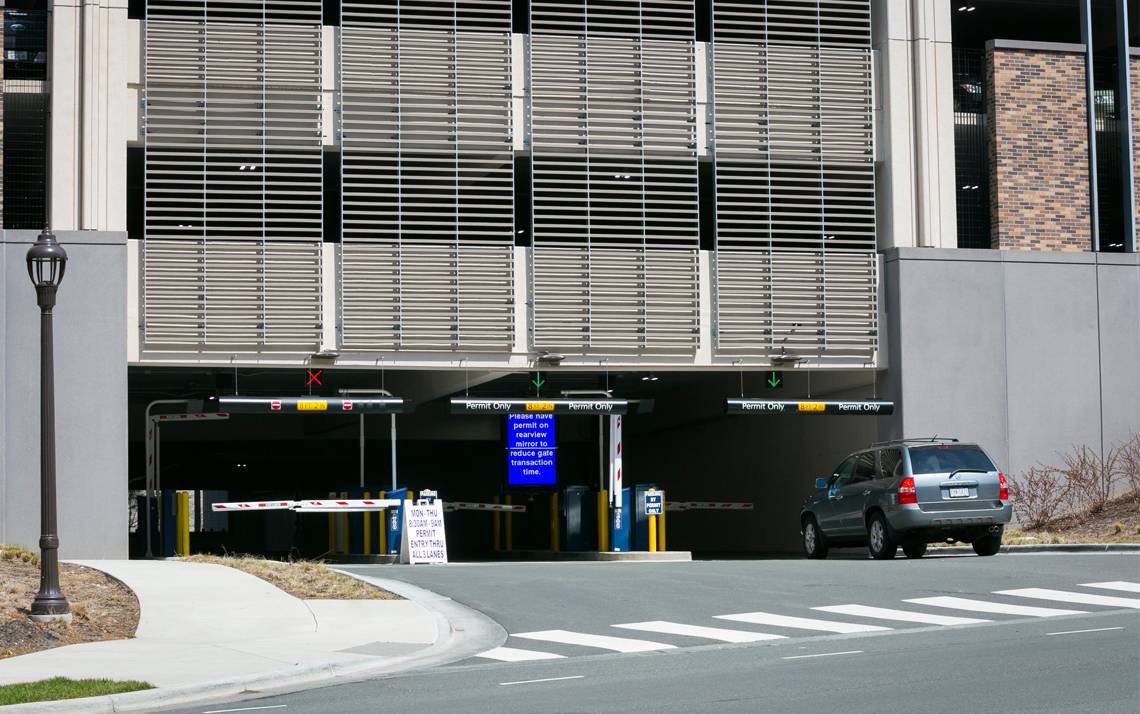 Duke's parking permit renewal process begins in June with changes in rates to continue to help cover enhanced parking facilities and technology.
Beginning in August 2019, rates will increase between 25 cents and $10 per month, depending on permit type. The change in price affects all Duke parking permits.
For employee permit holders who pay for permits through payroll deduction, no action is needed on your part. Your permit will automatically renew, and rate updates will be applied.
Duke community members who are not eligible for payroll deduction or have one-year permits must renew using one of these methods by end of July to ensure delivery of new permits before mid-August:
Payroll deduction: Full-time staff and faculty can deduct their permit fee on a pre-tax basis through payroll deduction. Sign the waiver on the application form and scan and send the form by email to tranpark@duke.edu.
Check: Mail the renewal form and check to Parking and Transportation Services, Box 90644, Durham, North Carolina, 27708-0644.
Cash or credit: Bring the renewal form to one of our locations.
Get 2019-20 parking rates and learn about Duke's alternative commuting options and perks at parking.duke.edu.