Said@Duke: Andrew McCabe on The FBI, Trump, Mueller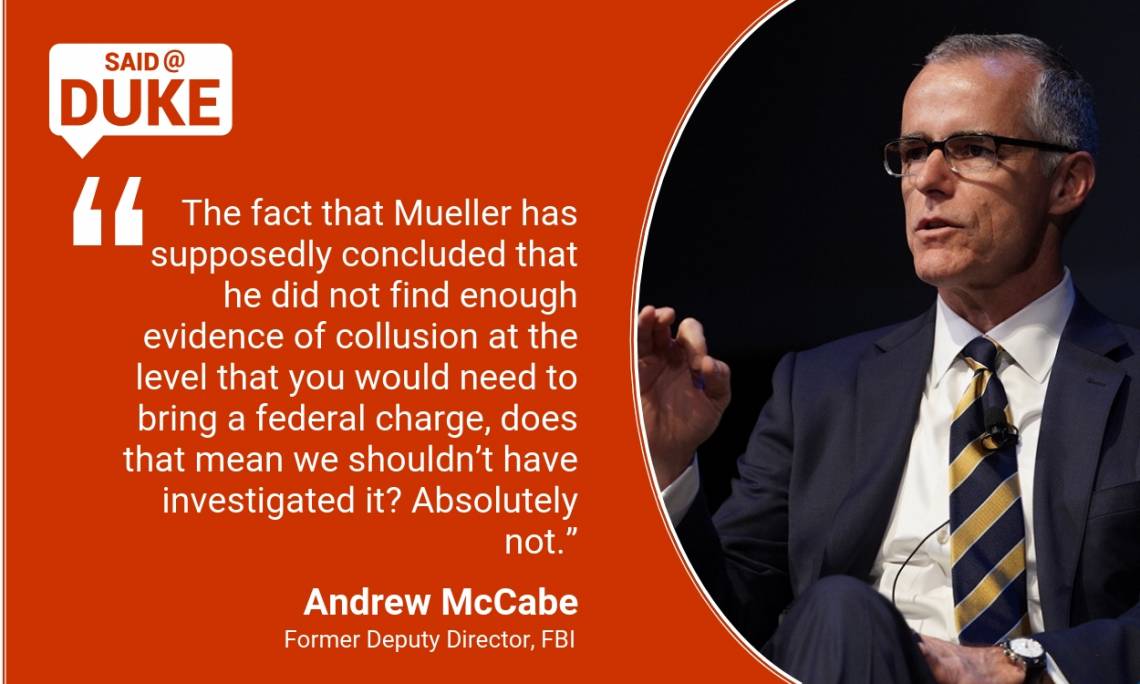 Former FBI Deputy Director Andrew McCabe spoke Wednesday night at Page Auditorium about topics from his newly released book, "The Threat: How the FBI Protects America in the Age of Terror and Trump." McCabe was deeply involved in the controversial investigations of the Benghazi attack, the Clinton Foundation's activities, and Hillary Clinton's use of a private email server when she was secretary of state. From May 9, 2017, to Aug. 2, 2017, McCabe served as the acting director of the FBI following James Comey's dismissal by President Donald Trump. Photo by Shaun King.
For more Said@Duke, click here.