Celebrate 'Duke Appreciation' With Durham Bulls Deals
Enjoy discounts to baseball games, amusement parks and more in May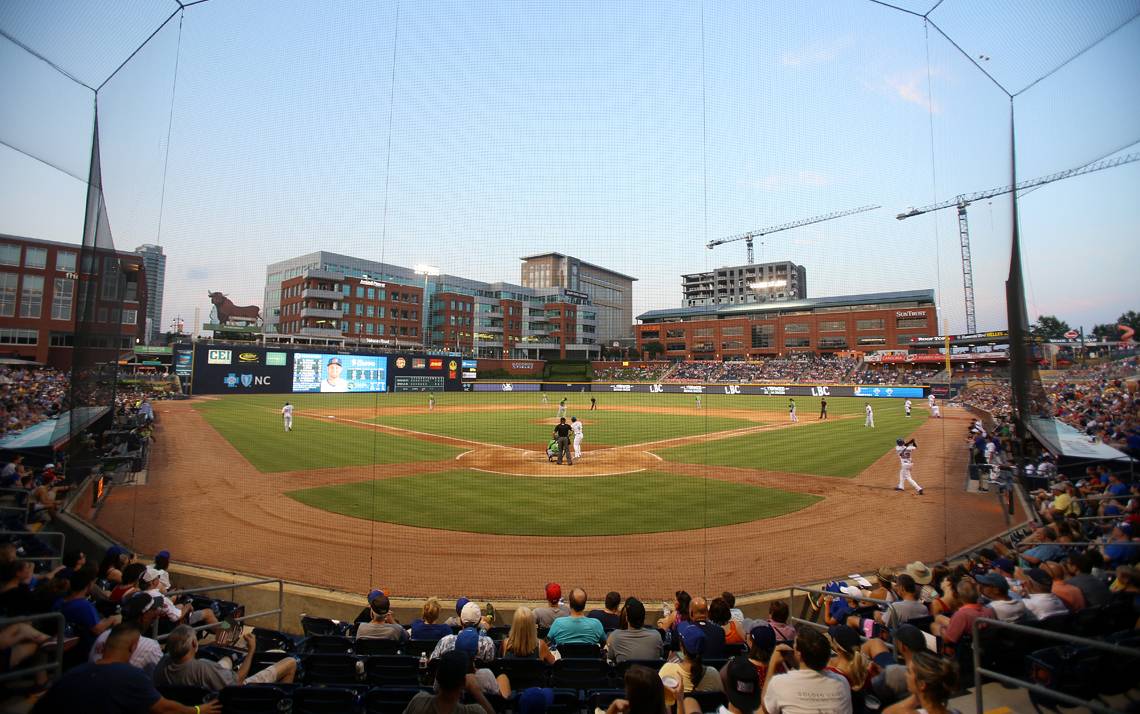 Duke will celebrate 38,000 University and Health System staff and faculty in May with special discounts to baseball games, amusement parks and restaurants.
Employees celebrating 25 years or more of service will also be honored during an invitation-only dinner and dance at the Washington Duke Inn.
"Our employees uphold Duke's distinguished reputation by contributing their talents and skills on a daily basis," said Antwan Lofton, assistant vice president for staff and family programs in Duke Human Resources. "The appreciation discounts and dinner event provide an opportunity for us to recognize staff and faculty and thank them for all of their positive contributions."
In addition, University and Health System staff and faculty who are celebrating certain career service milestones will receive ordering instructions for their service awards from their respective department, school or unit in late May or June.
Duke Appreciation discounts and events include:
Duke Nights at Durham Bulls Games
Durham Bulls Athletic Park
May 4, 6, 10, 11, 12, 16, 19 and 30
Promotions range from ticket savings to a $10 concession credit. See the Duke Human Resources website for details on each Duke Night game.
Bojangles' Four Pack for 2019 ACC Baseball Championship
May 24, 25, 26
Durham Bulls Athletic Park
The package is $44 and includes four tickets to your choice of game and $20 worth of Bojangles' gift cards. Call 336-701-1420 ext. 106 to purchase tickets. Deadline to order is May 15.
Carowinds
May 18 and 25, June 1 and 8
Visit Carowinds for $34 per person on select Saturdays in May and June. Regular tickets to the Charlotte amusement park start at $45.
The Duke discount includes free parking, which saves an additional $16-$20. Purchase tickets here by selecting the "Duke-Pick-A-Day" option.
Kings Dominion
May 4, 11, 18 or 25
Visit Kings Dominion theme park on any Saturday in May for $36. Regular tickets to enter the park in Doswell, Va., start at $52.
Purchase discount tickets here by selecting the "Duke University & Health System" option.
Kickback Jack's
May 20 and 22
Duke employees get 15 percent off their total bill (alcohol not included) on May 20 and 22. The deal is for the Durham location at 918 West Club Blvd.
Check the Duke Human Resources website through May for updates on deals.
Have a story idea or news to share? Share it with Working@Duke.