Said@Duke: Madeleine Albright on The Future of Democracy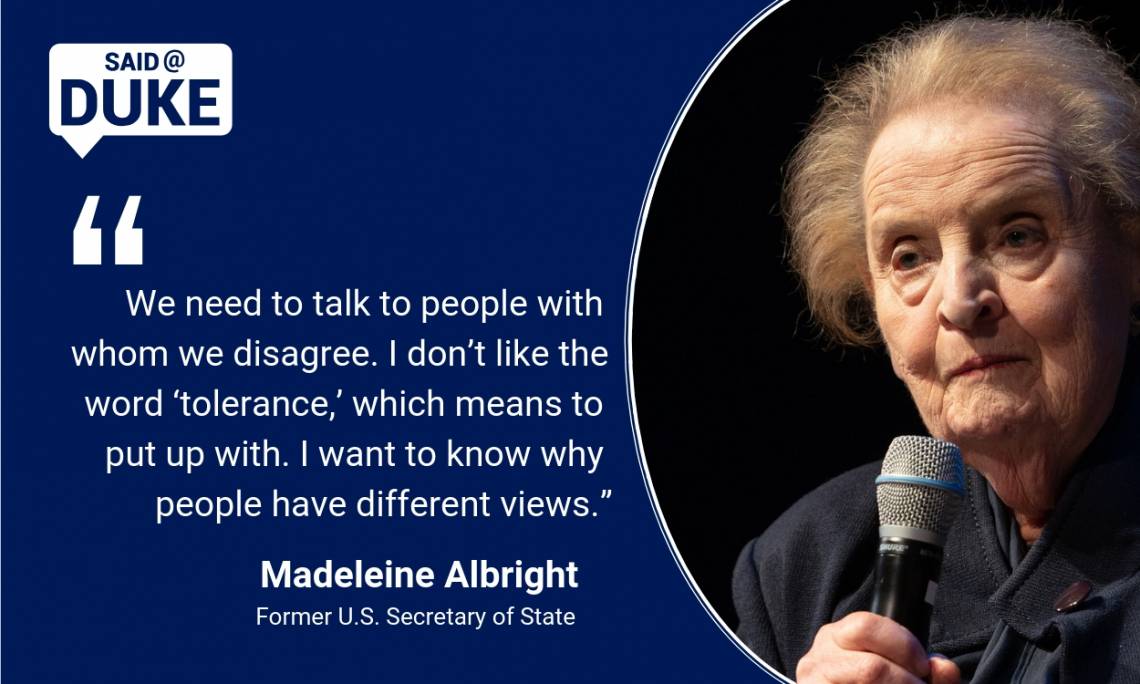 Former U.S. Secretary of State Madeleine Albright spoke Thursday at Page Auditorium on "The Future of Democracy at Home and Abroad," focusing on the health of democracy and the U.S. role in fighting fascism. She also met with students, faculty and leadership.
For more Said@Duke, click here.