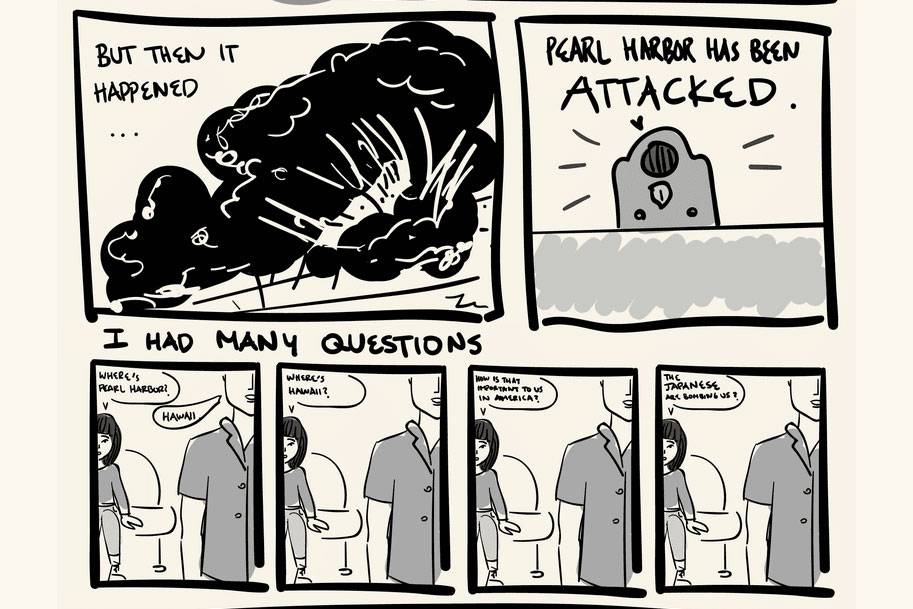 A new digital publication launched this March draws attention to works of undergraduate research occurring across all disciplines, as well as the process undertaken by students who conduct research.
The inaugural issue of Visible Thinking features eight scholarly works by current Duke students and recent alums. It's an extension of an annual symposium of the same name, which also spotlights undergraduate research achievements.
"Duke has a strong tradition of faculty-mentored undergraduate research, but there was a need to make that work more broadly visible," said Mark Olson, editor of Visible Thinking and assistant professor of the practice in the department of Art, Art History & Visual Studies.
"Duke has a strong tradition of faculty-mentored undergraduate research, but there was a need to make that work more broadly visible." -- Mark Olson
The first issue includes:
"Constructing Memory at Duke and in Durham: Using Memory Studies to Create Social Justice" by Mary Aline Fertin (Trinity '19), Mumbi Kanyogo (Trinity '19) and Christine Kinyua (Trinity '19)
"DukeLife: Game4Good" by Dillon Leovic (Trinity '19) and Ismail Aijazuddin (Trinity '18)
"Maternal and Reproductive Health Experiences of Francophone Refugee Women Living in Durham, NC" by Madeline Jennings Thornton (Trinity '18)
"Rostovtzeff and the Yale Diaspora: How Personalities and Communities Influenced the Development of North American Papyrology" by Gabrielle Stewart (Trinity '18)
"Energy Consumption Analysis & Proposed Retrofit of a Duke University Dormitory" by Nadim Atalla (Trinity '17), Emilia Chojkiewicz (Pratt '19), Chris Jernigan (Trinity '17), Nicolas Kardous (Pratt '19), Brigitte von Oppenfeld (Pratt '17) and Cassie Yuan (Trinity '17)
"The Road to the White Nationalist House: Coded Racial Appeals in Trump's Presidential Campaign" by Anna Katz (Trinity '18)
"Topaz: A graphic novel" by Barbara Xiong (Trinity '21)
"Vietnamese Pears: The Fruit War Bore" by Dang Nguyen (Trinity '21)
Departments and research incubators such as Bass Connections nominated works for inclusion in the journal, serving as a first filter for vetting excellence, Olson said. The editorial board then focused not only on the merits of the research itself, but also on students' ability to reflect on the research process.

"Our hope is that it will advance undergraduate research at Duke by broadening students' understanding of the 'doing' of research," Olson said. "The research process takes many forms across disciplines, and because of this diversity, the outputs of research range from scholarly publication to public scholarship to artistic, embodied forms."
To that end, the content in Visible Thinking ranges from a graphic novel depicting a young girl's experience in an internment camp for Japanese-Americans during World War II; to audio interviews with refugee mothers living in Durham; to a report reflecting the energy consumption analysis and proposed improvements for an aging Duke residence hall.
"Visible Thinking, our new journal dedicated to the extraordinary research of Duke students, not only highlights the intellectual depth and sophistication of their projects, but it also reveals that our undergraduates are pursuing research experiences in remarkably diverse subject areas," said Sarah Russell, assistant editor and director of the Undergraduate Research Support Office.
"In this sense, Visible Thinking aligns with our mission to invite students from all backgrounds and majors to engage in research in a variety of disciplines."
Visible Thinking is an initiative of Duke University's Office of Academic Affairs in Trinity College of Arts & Sciences, supported by the Office of the Provost, Bass Connections and the Pratt School of Engineering.