Campus Vigil Speakers Offer Solidarity With Victims of New Zealand Shootings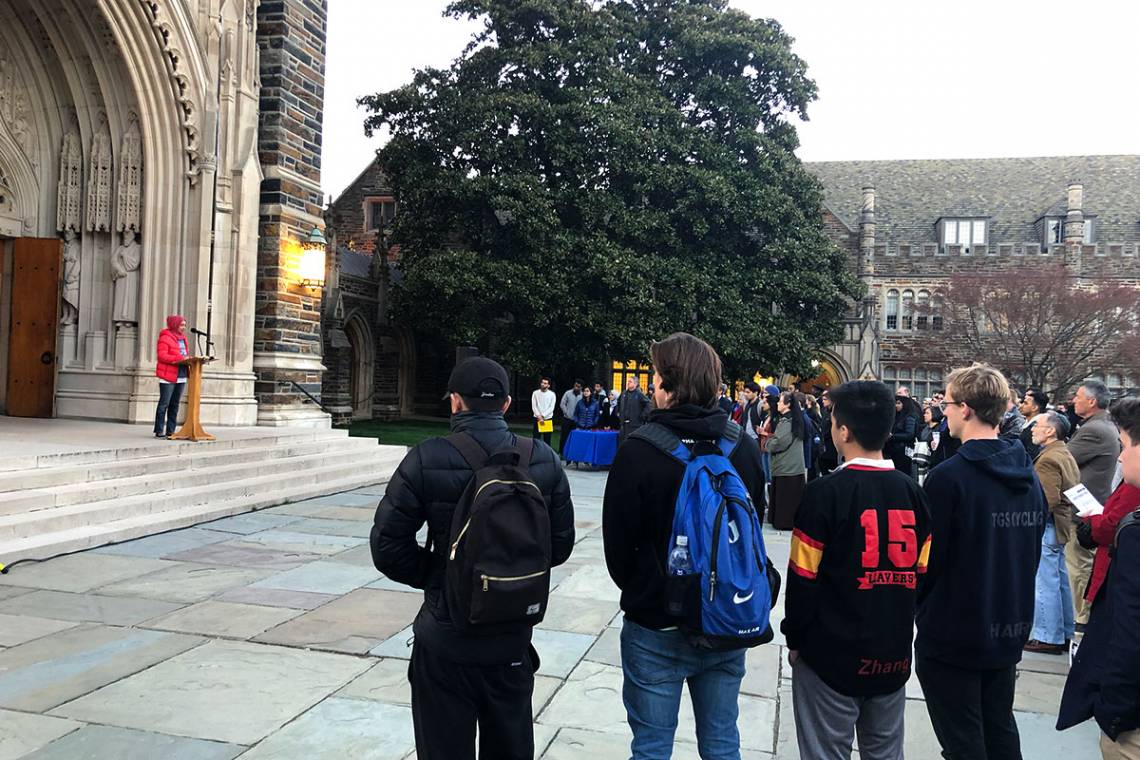 At a candlelight vigil Tuesday night outside of Duke Chapel, more than 100 members of the Duke and local community remembered the victims of last week's shootings at two New Zealand mosques.
Carrying a message of solidarity for the victims and denouncing intolerance, speakers called for global action against terrorism and hate-based violence but also offered support for local community members affected by the shootings.
"Here at Duke, it is not enough to just condemn hate and violence," said student Anisa Khalifa (pictured above). "Yes, we mourn. Yes, we pray. But also, we stand up, we speak out, we act."
The vigil was organized by the Duke Muslim Student Association and included speakers from a variety of campus groups.
Pictures below by Nina Hatami. For more, read a story from the Duke Chronicle here.