Blue Devil of the Week: Studying the Working Class
Nick Carnes' upbringing propelled his academic career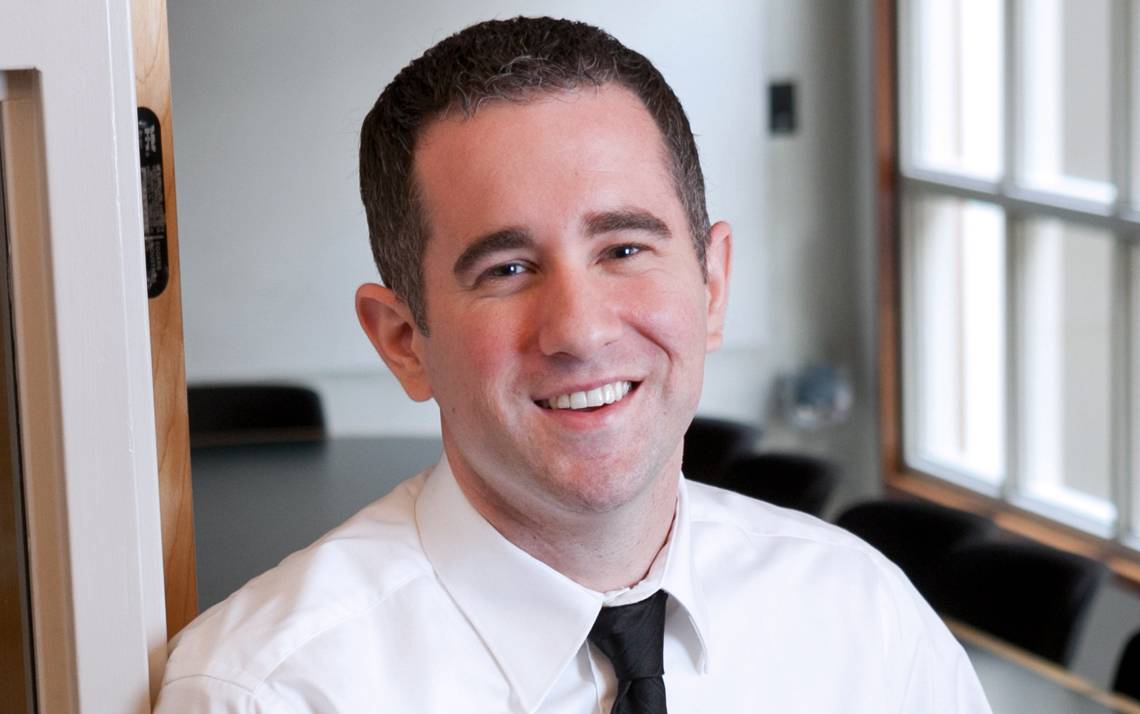 Name: Nick Carnes
Title: Creed C. Black Associate Professor of Public Policy and Political Science, Sanford School of Public Policy
Years at Duke: 7
What he does: The day for Carnes day begins at 8 a.m. when he arrives at his office for an hour of writing and research. He's authored books, "White-Collar Government: The Hidden Role of Class in Economic Policy Making" and "The Cash Ceiling: Why Only the Rich Run for Office – and What We Can Do About It." The books discuss why so few working-class citizens become politicians.
Carnes is currently working on a third book that will examine the global phenomena of white-collar privilege in government.
Growing up on the outskirts of Kansas City, Kan. inspired Carnes' research. Both of his parents worked in restaurants, and Carnes jumped between jobs at Walmart and Dairy Queen before going to going to the University of Tulsa and Princeton University.
"I grew up in a working-class family, and that really shaped my academic career," Carnes said. "Once I was in graduate school, I started to wonder why I didn't see many politicians who came from a similar background."
Carnes teaches undergraduate and graduate courses such as "The Politics of Public Policy" and "Political Ambition" at Sanford.
He ends each day with a goal: responding to emails so his inbox reaches zero.
"Cleaning out my inbox is an important part to my day," Carnes said. "I'm trying every day to make sure all the people that count on me aren't left hanging."
What he loves about Duke: Carnes was attracted to Duke for the value the university places on research. He credits Duke's commitment to research as the reason he published two books in five years.
"I want to do research for this job that's important to me and important to democracy," Carnes said. "Duke is a place that makes me better at the things that are truly important to me: research and teaching."
Memorable day at work: Carnes introduced a "flipped classroom" format to "The Politics of Public Policy" course five years ago.
A flipped classroom is an instructional strategy in which students watch lectures on their own time and engage in assignments during class.
Students in his course studied the role of interest groups in public policy for homework. In class, they formed small groups in which they were challenged to recruit teaching assistants to join their made-up interest group.
"Some topics just aren't that exciting to read about," Carnes said. "But when you bring these wonderful students together to put the ideas into action it creates dynamite."
Special object in his office: Above his desk is a large digital clock. He installed it as a reminder to stick to a schedule when meeting with people.
"I tend to get excited about what I do. I get wound up and want to talk and talk," he said. "I put the clock above my desk so whoever I'm meeting with can say 'I need to go in 10 minutes or I need to go now.' It's been such a help to have it there."
Best advice received: An adviser at Princeton University grew frustrated with Carnes for hiding his working-class background to his classmates. He told Carnes "differences are useful."
"He was frustrated when I gave a talk on my research and did my impression of a standard Princeton student," he said. "The phrase is exactly what I needed to hear. I started owning my background. It's okay to be you."
First ever job: Carnes worked at a Dairy Queen in Pittsburgh, Kansas. He was fired after a month for never correctly figuring out how to make the soft serve swirl in a cone.
"There are no hard feelings," he said.
Something most people don't know about him: Carnes was a lead singer of a heavy metal band in high school.
"I loved it so much that I seriously considered not going to college," he said.
Is there a colleague at Duke who has an intriguing job or goes above and beyond to make a difference? Nominate that person for Blue Devil of the Week.