Draw Up Savings on Arts
Get a discount on art classes and camps at Durham Arts Council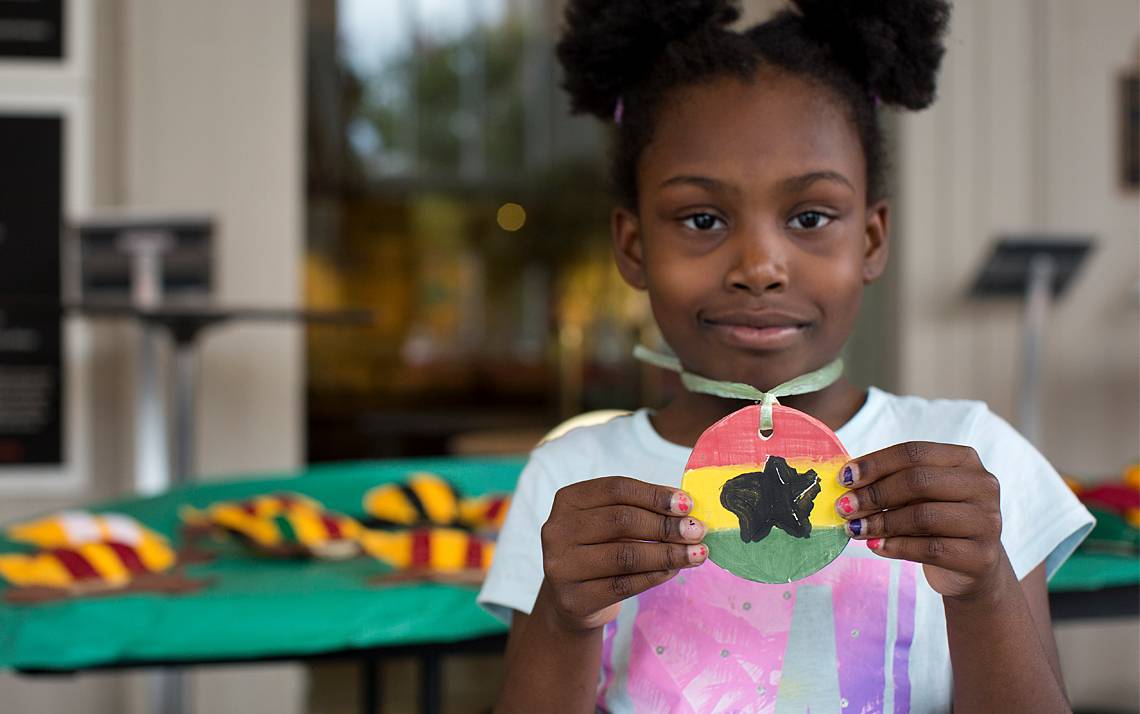 For the past four years, Sharlini Sankaran's two children have traveled the world with stops in Mongolia, Cambodia, Chile and Guyana.
Nisha, 13, and Rubin, 10, have done it all without leaving Durham.
The Durham Arts Council's summer cultural camps are a favorite with Sankaran's family. The camps explore the arts and culture of a country and culminate with a musical stage performance by the kids.
"The children write and choreograph a play completely from scratch," said Sankaran, director of translational programs at Duke Innovation and Entrepreneurship. "I just love that they get to use creativity, movement and collaboration in a very different way."
Sankaran saves on camp through the Duke employee discount at Durham Arts Council, which offers a 10 percent discount on the camps, as well as art classes for all ages. Employees save up to $25 on art classes and $34 on camps.
Registration is currently open for Durham Arts Council's winter and spring art classes. About 100 classes are offered in ceramics, dance, drawing, jewelry making, painting, photography and more.
"Durham Arts Council classes provide a supportive, social atmosphere with health benefits including stress reduction and improved physical and emotional health," said Lauren Tannenbaum Whittaker, school director for the Durham Arts Council. "The community in the classes is so inviting."
Community is a big focus for the summer camps for children, who go on afternoon outings to shop at the Durham Farmers Market, walk around the city and see art exhibitions. Registration for summer camp is now open.
Sankaran's children buy flowers in the summer when they visit the farmers market. She said opportunities for her children to explore and learn are possible because of the employee discount.
"Summer camps are so expensive, especially if you have more than one child," she said. "Having the discount is extremely helpful. It allows my family to try things we wouldn't normally do."