Employee Giving Campaign Raises $646,728
Staff and faculty can continue contributing to Doing Good in the Neighborhood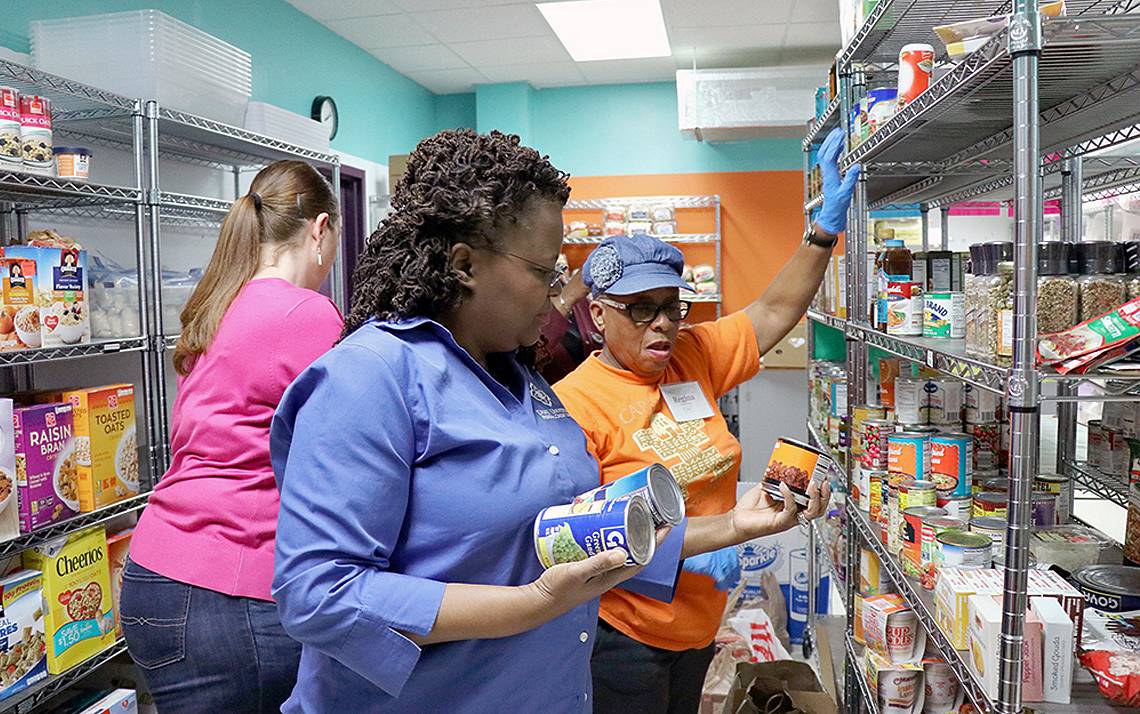 Duke staff and faculty raised $269,821 as of Nov. 20 for community nonprofits, schools and neighborhoods during the Doing Good in the Neighborhood employee giving campaign.
About 1,973 employees donated to the annual campaign beginning July 1, 2018 through the fundraising blitz in October 2018.
Counting donations and pledges, employees will contribute $646,728 by June 30, 2019, the end of the campaign's fiscal year.
"Contributions by Duke's employees support organizations that sustain and improve the quality of life in Durham," said Stelfanie Williams, vice president for Durham affairs. "These funds are vital to provide services that greatly benefit our youth, elderly, disadvantaged individuals and families, and so many of our neighbors in need."
Employees can choose to give to any of these seven categories: Health, Neighborhoods, Schools, Youth Empowerment, United Way of the Greater Triangle, the Emergency Relief Fund and the Community Care Fund, which is an annual competitive Duke grant-making program for Triangle nonprofits.
At the Sanford School of Public Policy, 99 staff and faculty contributed to the campaign – a 42 percent participation rate.
Sarah Burrichter and Linda Lytvinenko served as two of Sanford's Doing Good in the Neighborhood champions, who helped organize participation within the school. They put up digital signs and sent weekly emails thanking people for donating.
"People at Sanford are interested in making a positive change in the world," Lytvinenko said. "We're a big-hearted group who want to help our neighbors in need."
Employees can still make a contribution at doinggood.duke.edu.
Have a story idea or news to share? Share it with Working@Duke.