Parking and Transit Adjustments for Fall Break 2018
There will be no C1, C2, C3, C4, CSW or SWX service Oct. 8 and 9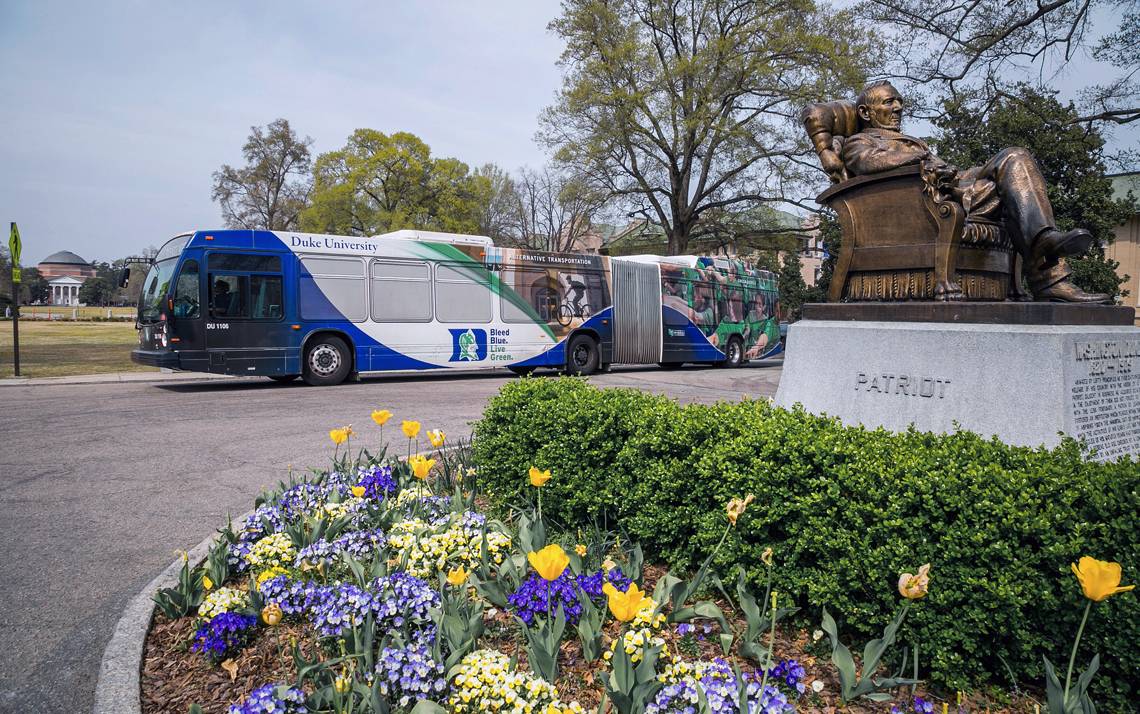 Beginning Saturday, Oct. 6, Parking and Transportation Services will adjust bus schedules to accommodate Duke's fall break.
The CCX: East-Central-West route will run holiday service during fall break:
On Saturday, Oct. 6, and Sunday, Oct. 7, the route will run between 8:25 a.m. and 9:14 p.m.
On Monday, Oct. 8, and Tuesday, Oct. 9, service for the route runs from 7:15 a.m. to 9:14 p.m.
Please note the CCX holiday service runs westbound on Maxwell Avenue to serve Smith Warehouse and eastbound on Swift Avenue to service 300/301 Swift Avenue.
There will be no C1, C2, C3, C4, CSW or SWX service Oct. 8 and 9. Regular "C" route service resumes on Wednesday, Oct. 10.
All H routes, the LL, PR1 and Van Services will operate on regular schedules.
For more information about transit routes, visit the Parking and Transportation Services website.