Selfies and Quiz Snap Up Win for Locopops
Two Duke entities showcase how they put safety first and win Locopops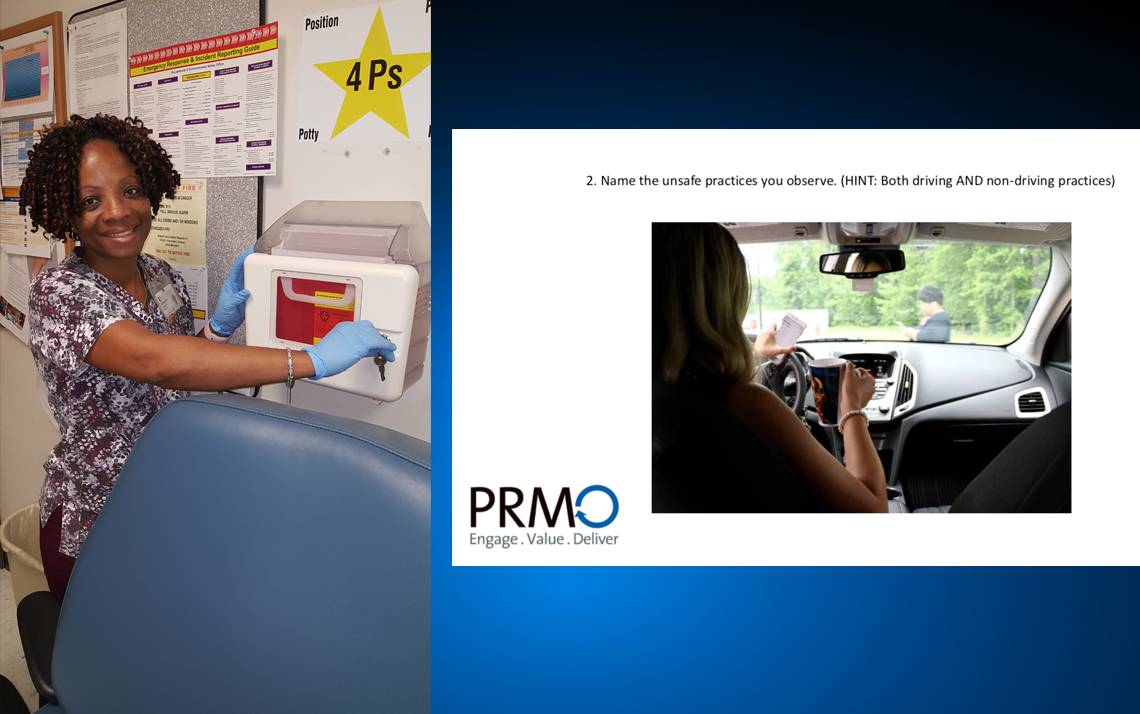 Duke's Patient Revenue Management Organization developed a safety quiz and Duke University Hospital asked employees to send in selfies showing how they put safety first.
For their efforts during Duke's National Safety Month competition in June, the two entities will each receive a Locopops party.
"The National Safety Month Challenge brings awareness to the importance of safety both at and away from work," said Nicole Greeson, director of occupational hygiene and safety for Duke's Occupational & Environmental Safety Office. "Everyone can do something impactful related to safety whether it be the safety of your patients, co-workers, students, visitors, families or yourself."
OESO and Duke Workers' Compensation Office challenged Duke's schools, departments and units to share their safety program or activity during National Safety Month. Staff and faculty were invited to send photographs, video clips, or program materials describing activities or initiatives to Chip Kyles, director of Workers Compensation through July. The aim of the challenge was to help identify risks to prevent injuries in the work environment such as slips, trips and falls.
Here are the winners:
Patient Revenue Management Organization (PRMO)
Patient Revenue Management Organization, the centralized billing and health collections office for the Health System, gave its 1,600 employees a homework assignment.
The group's Safety Committee created a nine-question quiz that asked employees in PRMO to identify occupational hazards in and out of the office. Employees answered questions about distracted driving, the dangers of cluttered workspaces and what to do during a fire emergency. More than 200 PRMO employees completed the quiz.
"We wanted to make sure our staff are aware and paying attention to workplace safety," said Kristin Zenisek, business process consultant for PRMO. "The quiz helped them understand how risks can look differently and the best practices for addressing them."
Duke University Hospital
Duke University Hospital encouraged its staff and faculty to snap a photo of themselves completing safety tasks.
Employees submitted photos of themselves locking a container of needles, sterilizing a room in advance of a patient visit and hand washing. The Duke Hospital Employee Recognition Committee, which organized the selfie submission initiative, received 24 submissions.
"Protecting our patients and employees is a top priority for us," said Tanya Griffin, assistant director of human resources for Duke Hospital. "Sending in selfies is a way to have fun and keep the topic fresh. The photo contest is a way to keep safety in the front of people's minds."