Blue Devil of the Week: A Free Spirit Finds Her Way in IT
Angie Jones of OIT keeps it fun when connecting the Duke community with technology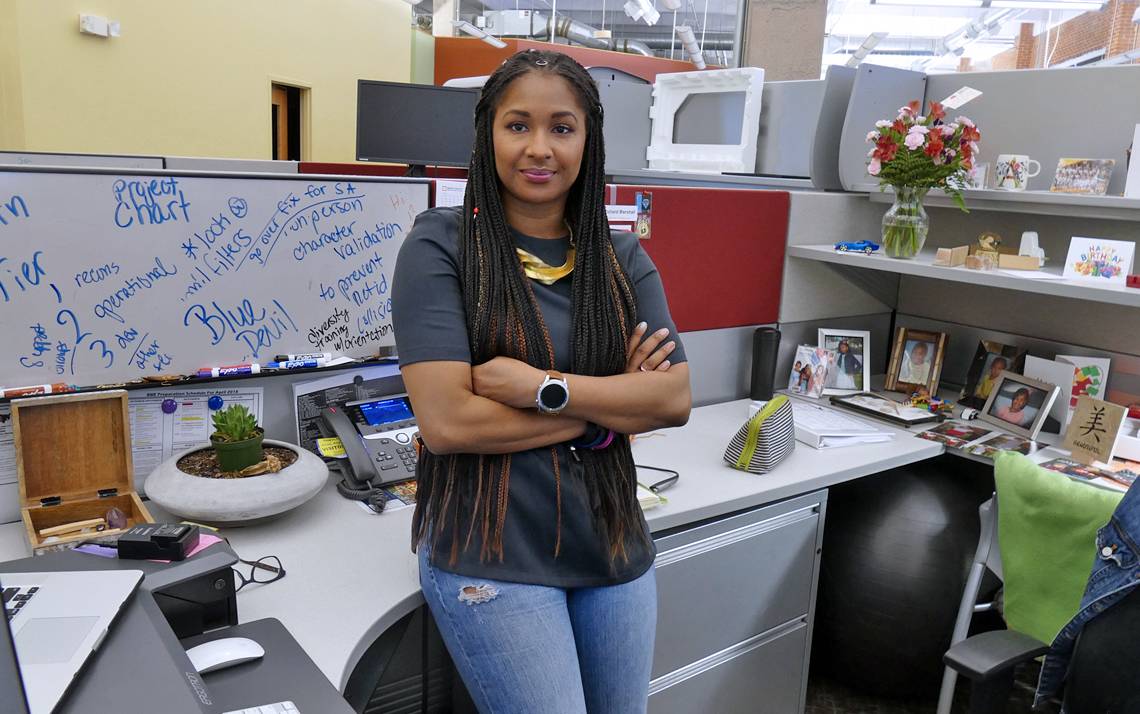 Name: Angie Jones
Title: IT Analyst with Identity Management, Office of Information Technology
Years at Duke: Nearly 6 years
What she does at Duke: Jones is the product manager of "Sponsored Accounts," an online tool used across Duke for creating and managing Duke guest accounts. Duke guest accounts provide access to Duke's IT services such as email and building access. She also manages OIT interns from Triangle area schools, including North Carolina Central University, Durham Tech, Wake Tech, UNC Chapel Hill, and ECPI University.
"Interns are at different points as far as their workplace experiences and knowledge," she said. "I really enjoy helping them grow."
A memorable day at work: The most memorable day for Jones was when Fernando Osorto, an OIT intern from Johnston Community College, gave a presentation to the non-profit organization, Code the Dream. He developed a web application called "Conectate Carolina," along with another member of the non-profit. It helps farmworkers find resources.
Jones said attending the presentation made her feel like a proud mom.
"Most of our team showed up to watch him do his presentation, and he rocked it," she said. "He's also now a full-time employee with us in OIT."
What she loves about Duke: Jones loves the growth potential, knowledge, learning opportunities, and experiences that are accessible to employees. When the opportunity to be a part of Identity Management presented itself, Jones was uncertain whether or not the position was right for her. She accepted the challenge, and two years later, Jones loves her role.
"It was one of the best decisions I ever made," she said. "I am always being challenged, and I enjoy the hands-on experiences with technology, at the same time I am able to mentor."
Jones said, she feels like she has the best of both worlds.
"The people and environment make it really one of the best places that I've worked."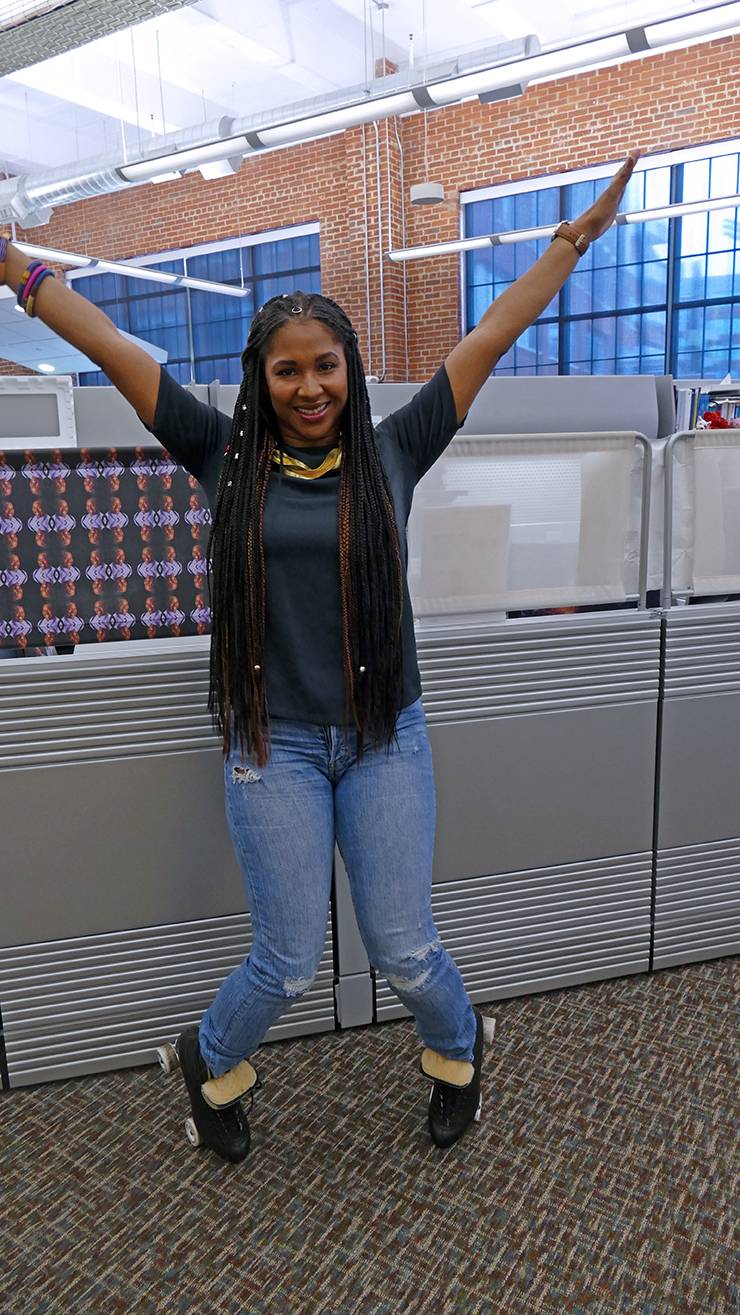 Something unique in her office: Jones' team is known to do office pranks on each other. Jones built a mannequin using stuffed clothes and placed it in a chair outside of her cubicle. The mannequin was created as a prank on one of her team members.
"It was hilarious," she said.
First job: While in high school in Cleveland, Ohio, Jones had a part-time job at a roller skating rink as a mascot called "Roller Roo."
"I love to roller skate and I am a skater," she said. "The kids are chasing you and running all over the place and you have to jump over them with this big, hot mascot costume with a tail."
Best advice ever received: Jones said life lessons have yielded the best advice – to be genuine and true to yourself. Staying true to her passion for technology has resulted in a rewarding career at Duke.
"It wasn't until recent years that I learned how being 'unapologetically you' can impact every area of your life," she said. "If you follow your path and you try to let the universe do its own thing and follow the signs, then things will definitely work out as they should."
Nominate a colleague to be the next Blue Devil of the Week.