Blue Devil of the Week: Partnering with Durham Public Schools
Eliza Mathew oversees reading and summer programs for the Office of Durham and Regional Affairs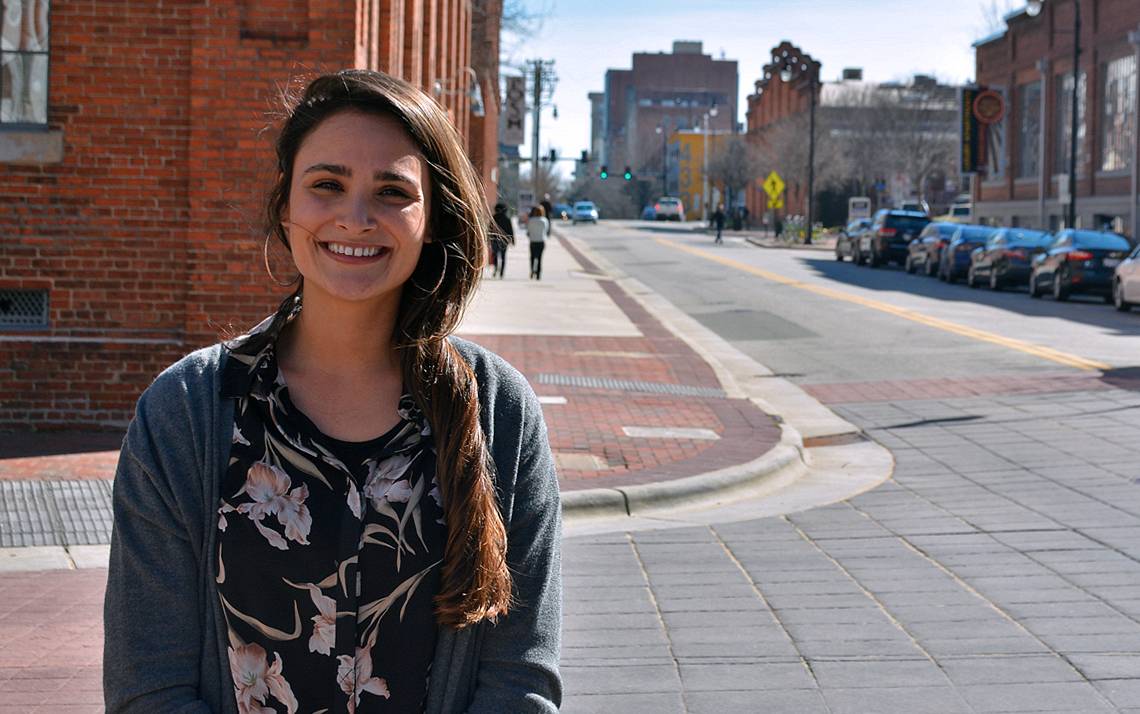 Name: Eliza Mathew
Position: Senior Program Coordinator of Education Initiatives, Office of Durham and Regional Affairs
Time at Duke: 3 years
What she does at Duke: Mathew oversees partnerships with Durham Public Schools, including after-school and summer programming, for Duke's Office of Durham and Regional Affairs.
She coordinates the Afterschool Reading Academy, which assists students with literacy skills twice a week during the school year, and Stepping Stones, a four-week summer course that readies children and their parents for kindergarten.
"There is nothing more important than education," Mathew said. "Teachers are building strong foundations in children at the time when their brains are the most impressionable. They're coaching our children to be leaders in future jobs by building those strong intellectual and social-emotional skills."
Mathew's first experience with the Office of Durham and Regional Affairs came when she was a first-grade teacher at Forest View Elementary School in Durham. There, she worked with Duke student volunteers in assisting elementary school students with reading comprehension.
"The power of these programs is teachers are getting additional support to work with their students," she said. "It's in everyone's best interest to invest in our kids. They're future Duke students and Durham leaders."
What she loves about her role: Getting to advise Duke students and student groups on how to best realize their interest in investing in public education in Durham.
"It's inspiring to see Duke students show such drive in wanting to engage with our local community in meaningful ways," Mathew said. "They rejuvenate my passion for my job."
A memorable day at work: Mathew says she enjoys every school visit, but a January trip to Watts Elementary tugged her heartstrings.
Mathew was at the school to watch an afterschool literacy program in which a teacher read a book in Spanish to first and second graders. It brought back memories of Mathew's mother reading stories to her in Spanish.
"It was a moment that allowed me to reflect on my childhood," she said. "This teacher is empowering these kids to see the value of their home language. Take this time to step into any public school. There are so many examples of amazing things happening."
Important object in her workspace: Taped to one of Mathew's cabinets is a drawing of her pet hedgehog, Henry Higgins, made by a former Forest View Elementary School student, Iris.
Mathew taught Iris as a first grader. When the girl moved to second grade, she continued to visit her former teacher every morning. After Mathew started working at Duke, she continued to stay in touch with Iris and her twin brother, Trevor.
"Community is being there for one another," Mathew said. "I'm deeply grateful for their family."
First ever job: Mathew worked at YMCA Camp Cheerio, in Glade Valley, N.C. as a camp counselor for two summers while she was in college.
"It was an early introduction to teaching," Mathew said. "I couldn't have asked to be in a more beautiful place exploring what I wanted to do."
Best advice ever received: Get outside your comfort zone.
Mathew grew up in Durham and, while attending Riverside High School, signed up for a sewing class because she wanted to meet people outside of her AP classes.
"I ended up making friends with a bunch of girls and we would always want to talk in class," she said. "We sewed the wrong things on purpose, so we could step out into the hallway to rip our seams and continue to chat. You find yourself in life-changing conversations when you choose to be brave and try something new."
Fun fact: Mathew's brother and father will both be working at Duke.
Mathew's brother, Jonathan, will start a pediatric anesthesiologist fellowship in July. Joseph, Mathew's father, has been an anesthesiologist at Duke since 1998.
"Duke is part of the family," she said.
Nominate a colleague to be the next Blue Devil of the Week.